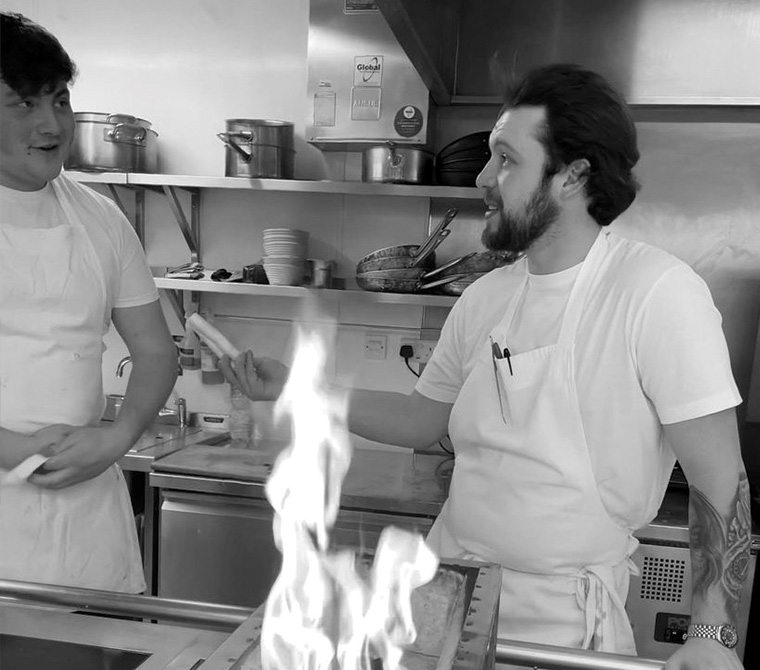 Are you made of the right stuff?
Passion, Empathy, Trust, Collaboration, Drive
About The Role: 

As our Commis Chef you're on the first rung of the ladder to becoming a great chef!
Where better to start your career than an Award Winning Hotel & Spa.
This is an exciting opportunity to join a passionate family run business who are strong advocates in staff well- being and are passionate about their people.
The successful applicant will have the opportunity to develop their career within our award winning Clocktower and Horto Restaurants including the Conference and Banqueting kitchen.
Your role will include food preparation and basic cooking under the supervision of a section chef, rotating through sections such as sauce, vegetables, and fish. You will be working with a strong motivated kitchen team of experienced and passionate Chefs who promote collaboration and diligence
The Ideal Candidate: 
Should have some experience of working in a busy kitchen and thrive under pressure.
Will be an excellent team player and who can verbally communicate to the team.
Have a lot of stamina/energy to keep up to speed during occasional hectic spells of business.
Is reliable, hardworking, trustworthy and passionate in your work.
Can prepare ingredients for a more senior chef
Can measuring dish ingredients and portion sizes accurately
Can deal with deliveries and stock rotation
A career in hospitality just got more appealing
We understand hospitality can involve anti–social hours. All contracted staff who earn less than £35,000 full time annual salary, working Sunday – Thursday from 7pm – 5am, Saturday and Sunday from 5am – 7pm and Friday and Saturday evening from 7pm – 5am can potentially earn an extra £3 per hour!
We also pay a starting salary of £10.50 for contracted staff which is above the National Living Wage.
Plus, we recognise everyone plays their part to provide amazing service. That is why, on top of your salary you can earn up to £1,000 service charge per quarter (based on eligibility)