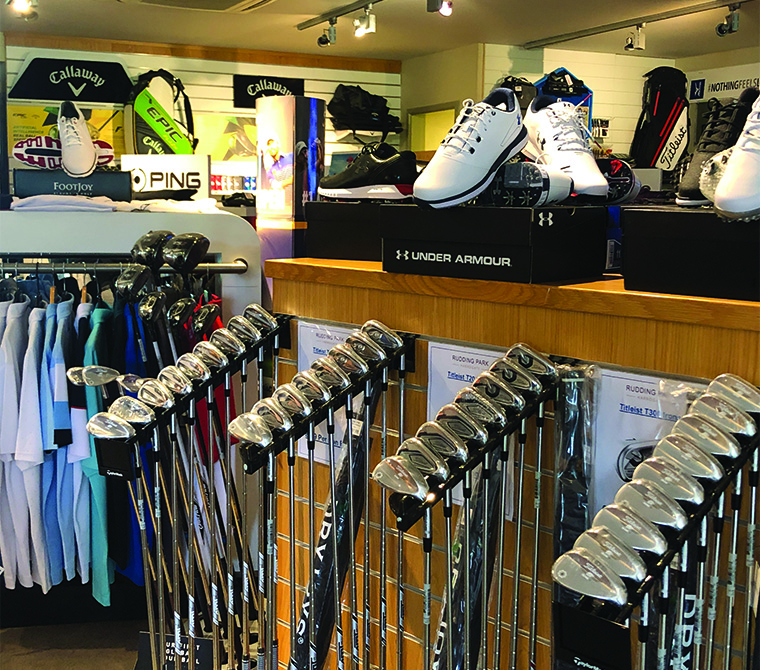 Are you made of the right stuff?
Passion, Empathy, Trust, Collaboration, Drive
Golf and Custom
Fitting Supervisor
About The Role
40 Hrs per week £11.50ph
Working as part of the golf team specializing in custom fitting and repairs.
Varied role –Daily Shop and retail operation – Ball Collection- Assisting our Team in the F&B areas of the business - Sales of golf hardware and apparel.
We cater for many markets of the golf industry and the role needs to flexible to ensure we give our guests the best possible service.
The Ideal Candidate
Custom fitting (essential)
Golf Experience (essential)
Basic Salary + quarterly commissions (managements discretion)
Maintain lines of communication with golf shop to ensure efficiency of course operations and guest satisfaction. Ensure the security of all golf equipment in storage.
Maintain cleanliness of golf-related areas. Respond to guest requests for special arrangements or services. Order and stock supplies for guests. Provide training direction, encouragement, and motivation to golfers.
Assist management in training, scheduling, evaluating, and motivating employees; and serve as a departmental role model.
Develop and maintain positive working relationships with others, support team to reach common goals, and listen and respond appropriately to the concerns of other employees.
Follow all company policies and procedures; report accidents, injuries, and unsafe work conditions to manager; ensure uniform and personal appearance are clean and professional; maintain confidentiality of proprietary information; and protect company assets.
Ensure adherence to quality expectations and standards; identify and recommend new ways to increase organizational efficiency, productivity, quality, safety, and/or cost-savings
You Will Receive
A career in hospitality just got more appealing – Rudding Park Benefits
We understand hospitality can involve anti-social hours. All contracted staff who earn less than £36,000 full-time annual salary, working Sunday – Thursday from 7pm – 5am, Saturday and Sunday from 5am – 7pm and Friday and Saturday evening from 7pm – 5am can potentially earn an extra £3 per hour!
Plus, we recognise everyone plays their part to provide amazing service. That is why, on top of your salary you can earn up to £1,000 service charge per quarter (based on eligibility)
Buy up to 5 additional holidays after 3 years' service, cycle to work scheme,
Complimentary use of the Golf Courses, Driving Range, Discounts in Food & Beverage outlets, Bedrooms, Spa and Holiday Park.
Rudding Park offers Live in Accommodation to help get you settled into your role. We also support finding alternative living accommodation in the local area.
If you do live out, we offer a Taxi Policy and contribute towards your taxi to and from work outside of the designated bus times.
What our Team say…Don't just take out word for it!
"I love working at Rudding Park because there is a real comrade in the team. We build friendships, have fun and everyone works together"
"I have made lots of friends over the years. It's like a second family!"
"I love the variety of our guests and making their stay a memorable one"
"There is flexibility in the team and a real work-life balance"
"Love the progression and development."
"Great to have the option to bring new ideas to the table"