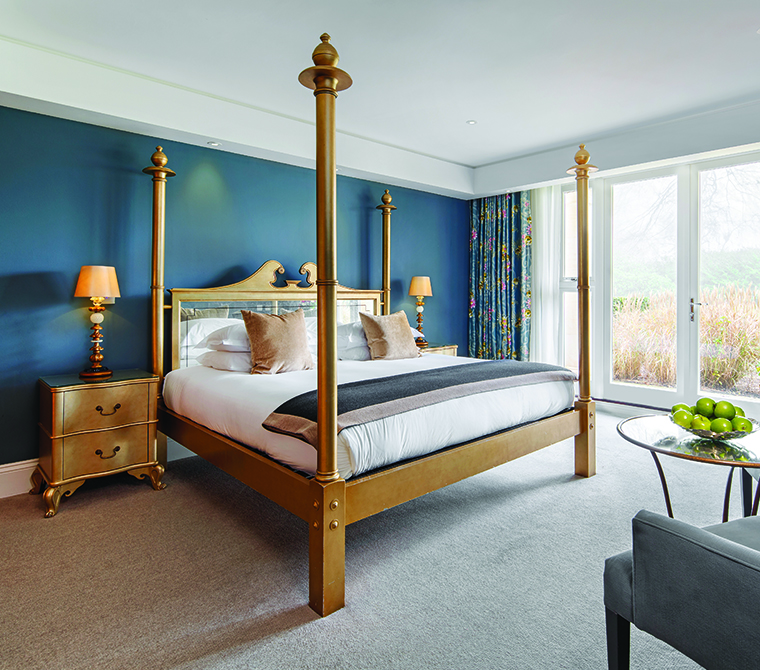 Are you made of the right stuff?
Passion, Empathy, Trust, Collaboration, Drive
Assistant Head
Resort Housekeeper
About The Role
To ensure the highest level of Housekeeping Service in all areas at all times and support the Resort Head Housekeeper in the smooth running of the Housekeeping teams. Main responsibilities include:
Provide the highest level of service to our guests at all times undertaking reasonable requests to ensure the guest's comfort
Compile rotas and allocate duties as per work schedule to Housekeeping team under direction of the Resort Head Housekeeper.
Ensure that department is in line with budget when Resort Head Housekeeper is absent.
Train and develop a high performing and motivated housekeeping team under guidance of Resort Head Housekeeper, ensuring staff turnover is kept to a minimum.
When necessary support the team with cleaning and servicing allocated areas to the highest standards of cleanliness – bedrooms, holiday park lodges, cottages, spa and public and staff areas
Ensure that checks are carried out to agreed standards
Manage guest complaints in order to resolve the matter to the guest's complete satisfaction seeking support from a manager when necessary
Ensure the department is prepared and stocked with the correct levels of linens, cleaning materials and guest supplies, taking control of ordering and conducting stock takes
To control and administer lost property according to agreed procedures
Maintain the highest levels of security ensuring that guests' rooms are secured after cleaning, keys are kept secure at all times and immediately reporting any suspicious behaviour or characters to the Duty Manager
Report daily maintenance issues and assist in a planned preventative maintenance programme according to hotel requirements
Carry out the Resort Head Housekeeper role during periods of absence
Undertake an ad-hoc project work as required
As a member of Rudding Park's fire team, carry out instructions as necessary
Attend weekly meetings as required
The Ideal Candidate
Experience within a 5* Housekeeping role
Passionate about delivering high standards of cleanliness at all times
Empathetic and caring with a passionate personality
To be able to demonstrate our core values, empathy, drive, collaboration, trust and passion
Have excellent spoken and written English
Have knowledge and experience of working with computer systems and housekeeping systems
Have knowledge of standards of cleanliness expected and have experience of setting up standards together with procedures and policies to achieve and maintain these standards throughout
Have experience of managing/motivating/coaching a large team of people
Have experience of working within a demanding environment with set timescales and expectations
Have the ability to stay calm during difficult situations in a very busy high pressure environment
Hardworking, discreet, trustworthy, reliable, dynamic,  reliable and a team player
To be able to problem solve
Have experience of probations/appraisals and job chats
Good administrative skills and IT literacy
A career in hospitality just got more appealing – Rudding Park Benefits
We understand hospitality can involve anti-social hours. All contracted staff who earn less than £35,000 full-time annual salary, working Sunday – Thursday from 7pm – 5am, Saturday and Sunday from 5am – 7pm and Friday and Saturday evening from 7pm – 5am can potentially earn an extra £3 per hour!
Plus, we recognise everyone plays their part to provide amazing service. That is why, on top of your salary you can earn up to £1,000 service charge per quarter (based on eligibility)
Buy up to 5 additional holidays after 3 years' service, cycle to work scheme,
Complimentary use of the Golf Courses, Driving Range, Discounts in Food & Beverage outlets, Bedrooms, Spa and Holiday Park.
Plus other great benefits!
Rudding Park offers Live in Accommodation to help get you settled into your role. We also support finding alternative living accommodation in the local area.
If you do live out, we offer a Taxi Policy and contribute towards your taxi to and from work outside of the designated bus times.