Forest Bathing
A Fad or a Thing?
Forest bathing is an import from Japan and the latest health and wellbeing craze to hit the UK. No swimming is involved; bathing simply means using all your senses to soak up the atmosphere of the forest.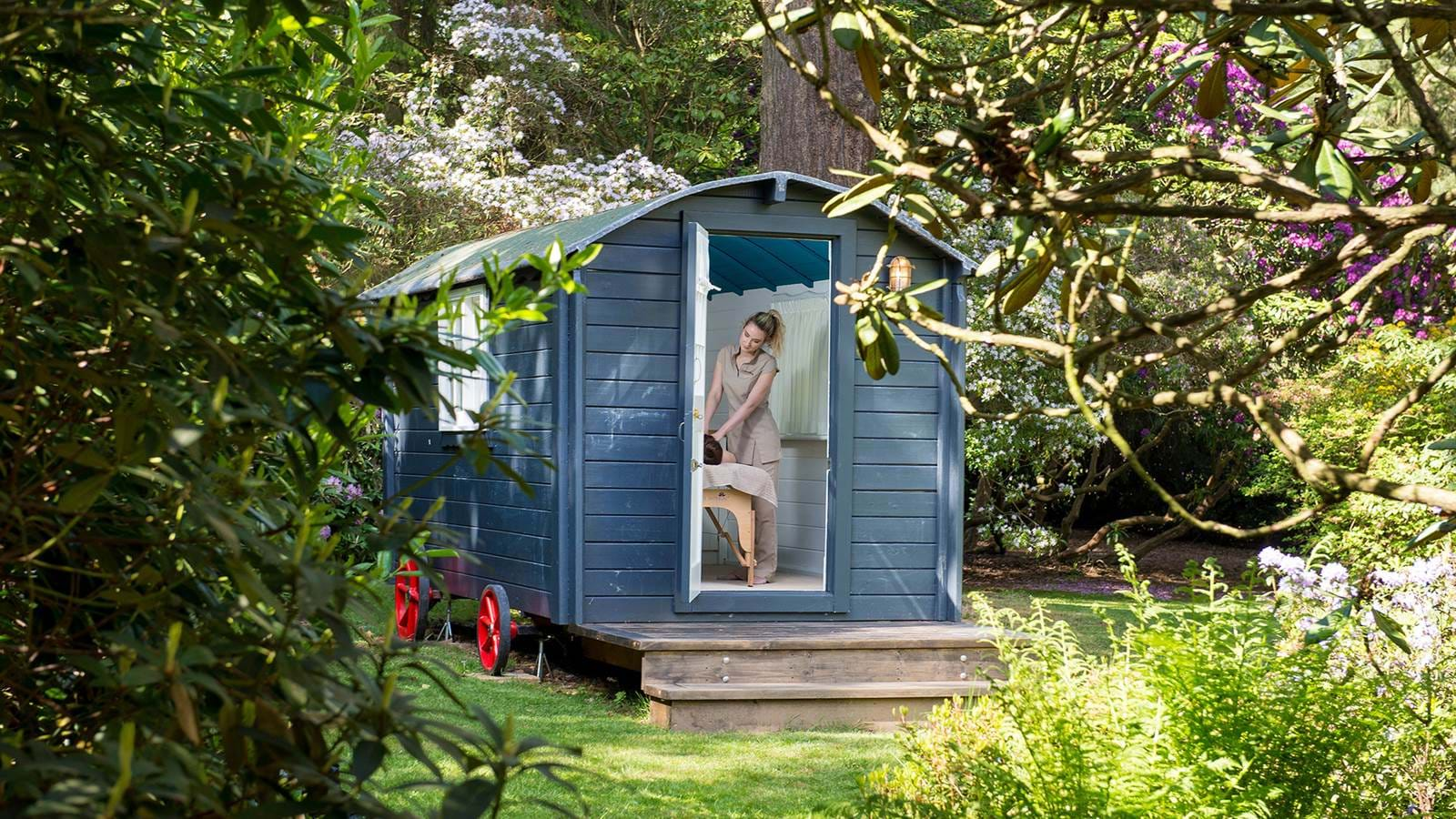 Put simply, Forest Bathing is spending time in a forest to reduce stress and feel a sense of wellbeing. It originated in Japan, where it is called shinrin yoku, and is now one of the cornerstones of Japanese healthcare.
Forest Bathing draws on the therapeutic powers of nature and connects people with the natural environment. You can learn to make the experience truly immersive and bring all your senses into play, leaving you feeling calmer and happier. It sounds like an alternative therapy and yet, it is simply a return to our original state of being.
Inspired by forest bathing, the Japanese art of using nature to heal and unwind, Rudding Park spa guests can now choose to experience a spa treatment amongst nature – in the Shepherd's Hut set within the secluded Woodland Glade. 
Senses are heightened whilst experiencing a spa treatment of their choice, listening to birdsong and feeling a gentle breeze as the therapist performs the chosen treatment. 
Guests can choose from a range of 75-minute treatments including a Chakra Wellbeing massage – an Indian-inspired treatment using essential oils which ensures deep relaxation; to a Karuna Kaya Deep Tissue massage using juniper berry and lemongrass to detoxify.
Rudding Park Spa features the UK's first Roof Top Spa Garden and recaptures Harrogate's spa heritage, drawing natural waters from the grounds of Rudding Park. Rudding Park Spa is as much about the outside as the inside, in so much as the two seamlessly work in tandem with each other. The space has been meticulously designed to be spacious, light and airy reflecting its natural environment.
The Roof Top Spa features an extensive range of hydrotherapy and thermal experiences taking seasonal inspiration from nature including the panoramic sauna, which features views over the gardens infused with birch blossom in spring and rose petals in summer and the herbal steam bath, which emits aromas of lavender from Rudding Park Kitchen Garden.