In the Gardens
Monthly Inspiration with Fiona Slight our Head Gardener
April 2021 - The start of the Flower Blossom
April is the month of abundant blossom. It's the month to get out and about and enjoy the wonderful colours produced by so many different trees, shrubs, plants and bulbs.  Not only that, blossom signals the start of the growing season.  Those beautiful flowers are not just beautiful for the sake of it, they need to attract insects in to begin the process of pollination.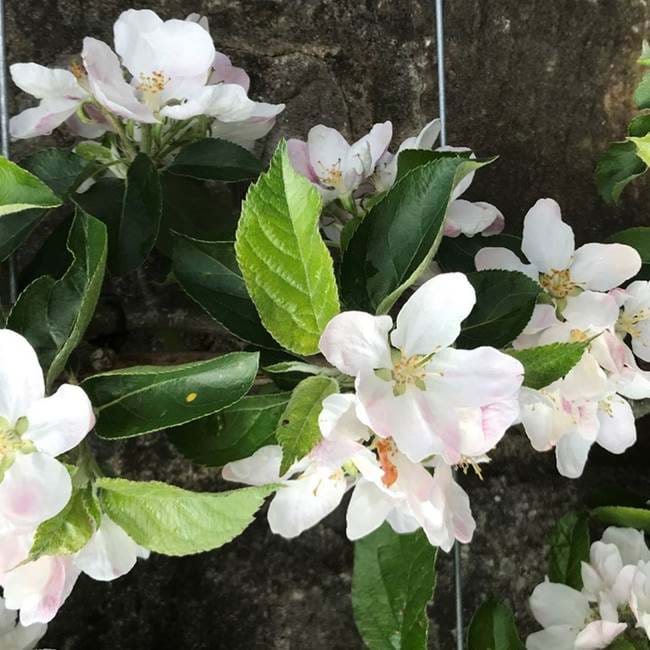 In Japan, the Hanami festival is hugely popular and involves people holding parties beneath the flowers of Sakura trees (Cherry) when in full flower.  They even have blossom forecasts to ensure no one misses when the flowers are at their best.  Depending on the weather conditions, cherry flowers tend to only last one to two weeks, so it's so important to take time to admire blossom in the spring as it can be gone as quickly as it came.   Of course, once it's gone, you then have the anticipation of how much fruit is going to be produced later in the year, ready to be harvested.
Alongside Cherries in their many forms, Blackthorn or Sloe, is one of the first native trees to produce their flowers, and many hedgerows surrounding the Harrogate area start to turn white with their blossom. Damsons and plums, closely follow their blackthorn relative, again with wonderful, delicate white flowers.  These are fruit trees worthy of a place in anyone's garden. If the flowers don't get damaged by a sharp, late frost, they go on to produce an abundance of fruit useful for puddings, jams, and gin!
Alongside these beauties come Pears and Apples, the UK has hundreds of Pear and Apple cultivars and not only do the fruit differ from one cultivar to another, but so do the apple and pear blossom.  If you get the chance to visit an orchard with many different varieties, take the time to look at them closely to really appreciate the differences in petal colour, shape and even the fragrance that comes from them.  There are several local gardens such as Harewood House, Beningbrough Hall, Harlow Carr, Newby Hall and of course Rudding Park Kitchen Garden, that have good collections of apple and pear trees well worth looking at more closely.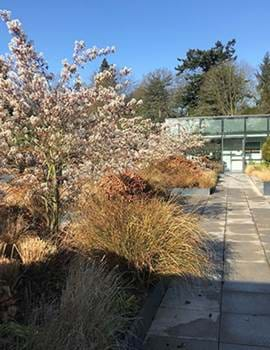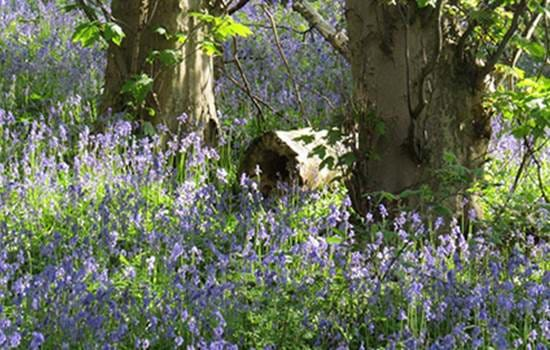 Apple and pear blossom are both edible too, but I always find it really difficult and time consuming to pick, knowing that I am potentially taking away a beautiful apple or pear to be ready later in the year.  (I find the process of thinning out Pears and Apples very difficult too!  Even though it does mean the fruits will be larger and of better quality). 
Back into the hedgerows later in May and June and you find Hawthorn and Elderflower coming in to their own.  Hawthorn flowers are also known as the Maytree and once played an important part in May Day festivities. Elderflower especially is another fantastic edible plant we can use, with the flowers being used for cordial and champagne.  The scent from an elderflower on a warm June day can almost be too much, with the powerful, heady scent of nectar packing a punch. 
Get yourselves out there and have a look at the gorgeous spring blossom this year, its well worth the effort!