Introducing our Kitchen Gardener
Rudding Park Kitchen Gardener, Fiona Slight joined the team in December 2019.  She has the enviable task of growing a fantastic array of produce for the team to use in the Kitchens and also create a haven for guests to explore and reconnect with nature.  Here we find out a little more about her journey to Rudding Park.
I have worked in Horticulture for the last 30 years – it is safe to say it is my obsession! 
My mum was a huge influence on me as a child, showing me how to grow fruit and vegetables from an early age.  My enthusiasm was fueled further by the TV series 'The Victorian Kitchen Garden'.  The show caught my imagination and inspired me to train to be a gardener on the YTS Scheme with the National Trust for Scotland before moving onto the Scottish Agricultural College at Auchincruive, Ayr.  I then moved to Surrey to increase my experience at RHS Wisley.
With a thirst for knowledge, I enjoyed a stint at the Royal Botanic Gardens in Edinburgh, working in the Alpine and Herbaceous department, looking after collections of plants from all around the world.  This gave me the travel bug so I travelled to New Zealand, Australia, Tahiti and Chile working with and observing many sub-tropical and tropical plants. Since returning to the UK I settled in Yorkshire and has spent the last 20 years working and growing fruit and vegetables.
Having touched down on Yorkshire soil, I started with Johnsons of Whixley near York honing my propagation skills of a huge amount of herbaceous perennials and shrubs. 
I then went to Askham Bryan College as a Lecturer to educate and inspire, focusing on fruit and vegetable production, propagation and organic growing. 
The call of the garden and missing getting my hands dirty (literally) became too much, so I accepted the role of Kitchen Garden Manager at Mount St John, Felixkirk near Thirsk.  In charge of the fruit and vegetable production, cropping for the house, and for several of the Provenance Inns pubs including the West Park in Harrogate, I spent five very happy years there.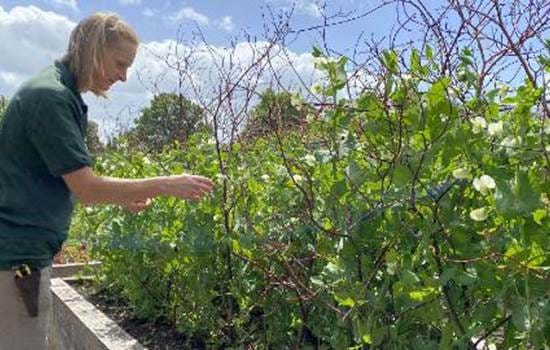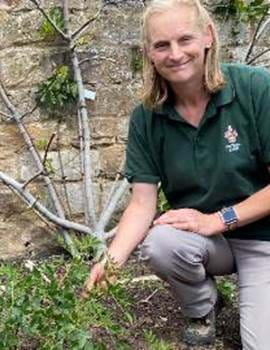 I particular enjoy the challenge of growing fruit and vegetables for fine dining; testing and trialing different varieties to find the best taste and look for the chefs.  This is why Rudding Park appealed to me so much.
At Rudding Park my focus is to produce the freshest, tastiest fruit and vegetables to the highest quality for the hotel chefs.  I follow organic principles and try to grow as sustainably as possible.  I try to ensure there is produce every month of the year and that the kitchen garden is not only productive but is also a feast for the eyes too". 
I am constantly visiting other gardens whenever I can to get new ideas to bring back to Rudding. I want to maintain the gardens to a high standard to provide a beautiful setting for guests to enjoy. I am definitely a Kitchen Garden nerd and have been since I was around 14 years old!!"