Taking the Wellness World By Storm
CBD, or Cannabidiol, is a naturally occurring compound found in the cannabis plant. It's a relatively new addition to the wellness and beauty landscape, but CBD is garnering a lot of attention.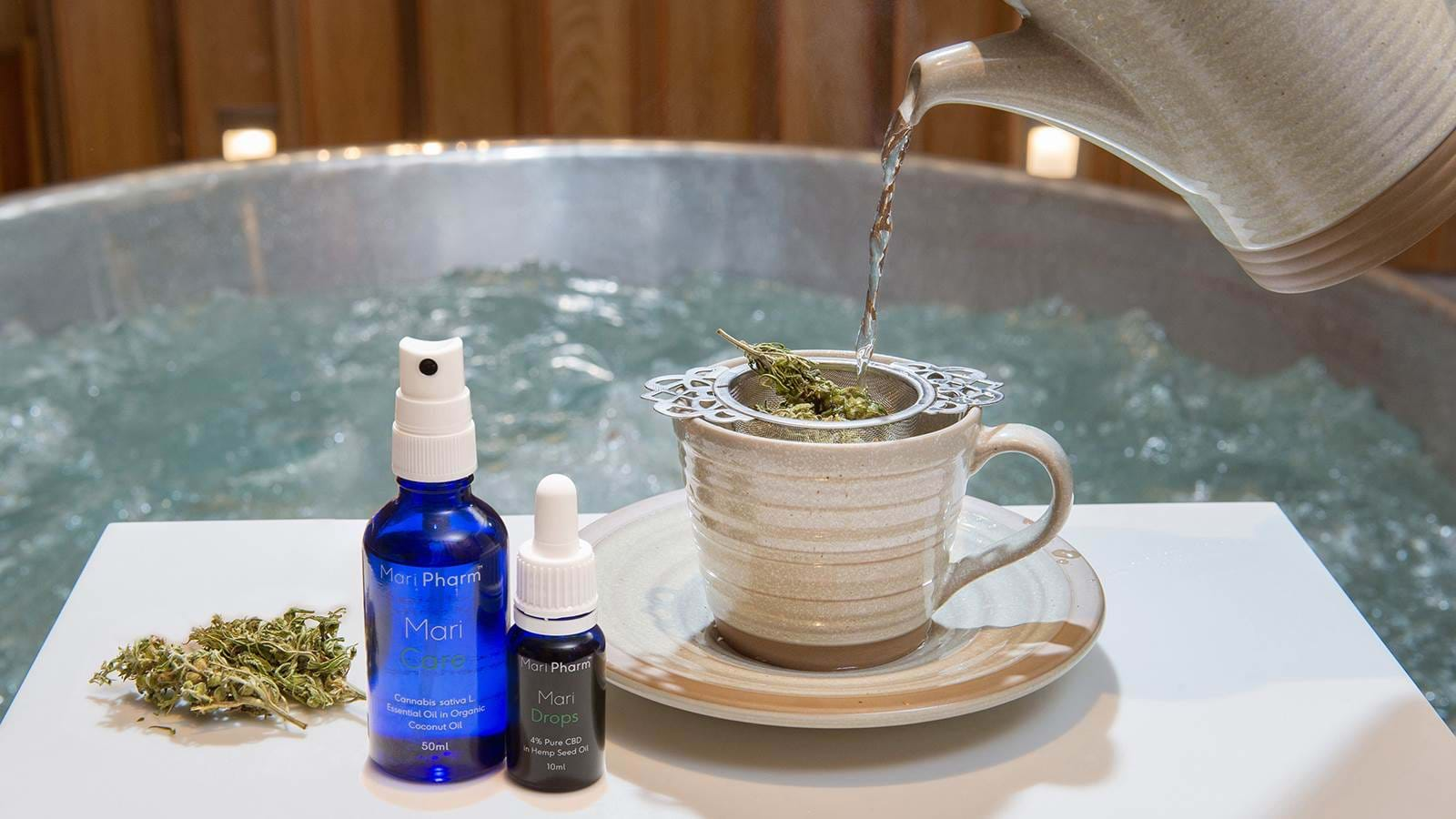 Last year, the World Health Organisation revealed CBD may help treat symptoms relating to Alzheimer's Disease, Parkinson's Disease, Epilepsy, MS and diabetic complications. It is reported benefits also include helping to:
reduce anxiety and support positive mental health
reduce physical inflammation
improve relaxation, reduce pain and stiffness


We have collaborated with MariPharm, whose products are of pharmaceutical grade and are produced using a unique extraction process, guaranteeing the highest quality at all times, to create a range of experiences which could assist with pain relief, promote anti-aging, reduce anxiety and depression and support overall positive mental health.  Rudding Park Spa guests can enhance existing treatments with a CBD Experience to support their wellness routine.
Spa guests have the option to add a CBD Experience to a number of existing spa treatments at £15 per person. For every CBD Experience booking, £2 will be donated to the Sir Robert Ogden Macmillan Centre in Harrogate.
The CBD Experience begins with the hands being wrapped in a hot towel infused with CBD oil. Guests are then given the option of a spray of CBD oil under the tongue and will experience a gentle foot cleanse using CBD oil. The therapists will then apply CBD oil to any 'problem areas' to soothe and aid healing. The experience is completed with a relaxing CBD tea and a CBD chocolate.
Any guests booking a spa treatment in the couples' room can enhance their wellness experience with a 25 minute CBD Bath Ritual. A copper bath is filled with warm waters and soothing CBD oil and guests can relax as they breathe in the scent of lavender oil infused with CBD water. Following the Bath Ritual a fresh bathrobe infused with essential oils and a cup of freshly made CBD tea with a CBT chocolate awaits.
Sarah Johnson, Rudding Park Spa Manager explains: "As a natural ingredient, research has shown CBD can help with an array of ailments which makes it hugely appealing to those who care about what they eat, drink or apply to their skin. As a new trend taking the wellness and beauty world by storm, it's important for us to embrace CBD so we can offer guests what they are looking from a spa experience."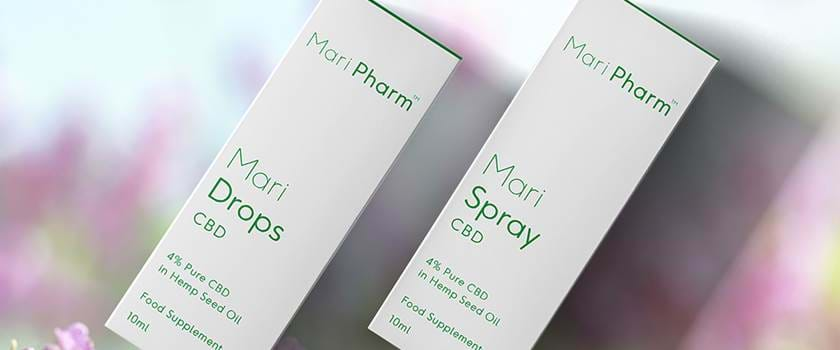 Here MariPharm help demystify CBD. But first, they advise, clarification is key; CBD is a safe, non-addictive, non-psychoactive compound that research is discovering may have many potential benefits.
What We Know 
CBD is legal in the UK as long as it does not contain more than 0.2% of THC, the crucial component that gives cannabis its psychotic effects.
CBD is rich in Omega 3 and 6, which are both essential fatty acids used by the body. They are nutrients, which maintain healthy skin by boosting the elasticity of the cell membrane and improving moisture retention.
The body has two receptors with the sole purpose of processing cannabinoids. These receptors are called CB1 and CB2; the former is primarily found in the brain and the nervous system, while the latter is found in peripheral organs, especially immune cells. This means the body is specially equipped to absorb and process cannabinoids.
The natural compound of CBD has no known side effects. It can be produced organically to create a clean supplement, which can be taken orally or applied to the body. In this respect, it has an edge over topical medications used to treat skin conditions, as they often have a worryingly long list of side effects.
Potential Uses of CBD
Minimising signs of ageing: These signs are often the result of oxidative stress caused by free radicals: more simply, ageing is the result of damaged skin cells and tissue. Research suggests that CBD could be used to treat signs of ageing due to its antioxidant properties, which are known to neutralise free radicals, thereby protecting the skin from damage.
Minimising the appearance of acne: As an anti-inflammatory, scientists believe that CBD could effectively calm inflamed skin surrounding acne and reduce the redness that makes it so attention-grabbing.
Treating skin conditions: Many people suffer from conditions like eczema and psoriasis which cause discomfort and irritation. Many anecdotal accounts suggest CBD has assisted in reducing the symptoms of these conditions and more and more research is being undertaken. With eczema, it has been suggested that CBD's fatty acids can soothe itching and inflammation by combating the excessive water loss of the condition. The potential anti-inflammatory quality of CBD could make it equally effective with easing the symptoms of psoriasis.