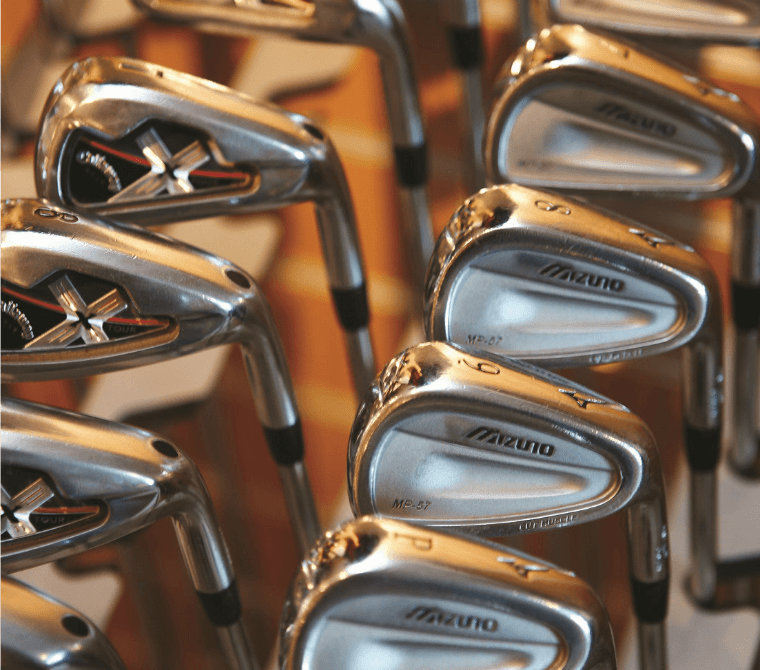 Club Repairs & Fittings
Customise and Maintain
From £2
Services available
Fitting

Re-grip

Re-shaft

Loft or lie adjustment

Lengthening

Cut down

Putter weight and damper devices
Enquire Now
Bespoke fitting
& skilled repair
When you purchase a club from the shop, our PGA Professionals provide a complimentary club fitting service. They are also trained to carry out a range of repairs.
Your height, swing speed and the shape of your shot are all taken in to account to design the perfect club for you to ensure you get the best out of the club from the first shot.
Repair prices:
Re-grips from £3 per club
Re-shaft from £15 per club
Loft/Lie from £3 per club
Lengthen club (does not include grip) from £3.50 per club
Cut down (does not include grip) from £2 per club
Putter weight & damper installation £49.99
The 'Got the Vibe' damper is fitted to your putter to reduce vibrations on impact, leading to better distance control and accuracy.