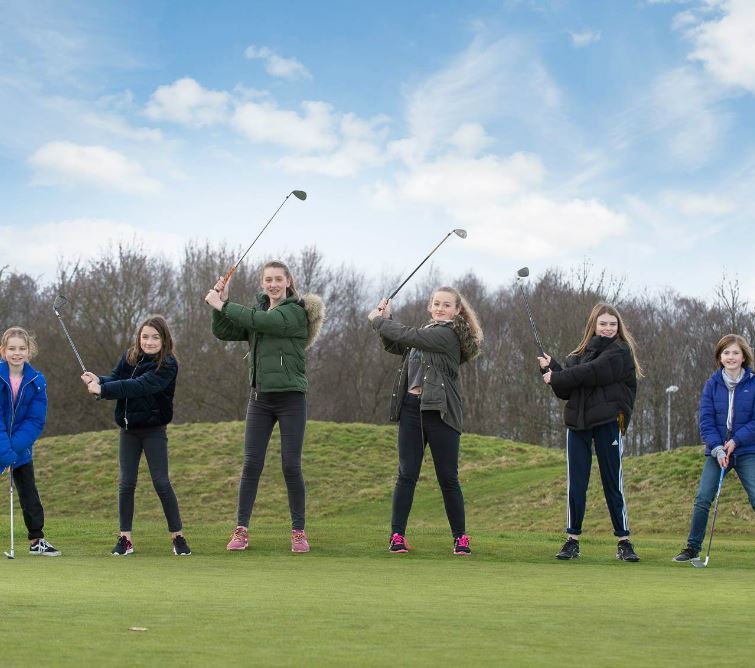 Girls Golf Rocks
Getting Girls into Golf
From £14
BENEFITS
Initiative aimed at 5-18 year olds

FREE 7 Iron Club

Try something new

Get fit and healthy

Meet new friends

Find out more
ENQUIRE NOW
An initiative getting girls
Aged 5-18 into Golf
Rudding Park is one of seven Yorkshire Clubs selected as a Girls Golf Rock venue, so a fantastic opportunity to learn to play golf in a fun and social environment.
Girls Golf Rocks Programme
Sign up to the Girls Golf Rock Five Session Programme for 5 to 18 year olds.
Superb value – just £14 for all five sessions per person
Join our resident Golf Vlogger Steph Davies, (check her out on Instagram) who will 
share tips and tricks and get everyone involved to have some fun and …
Try something new
Get fit and healthy
Meet new friends
All participants will receive a FREE 7 Iron!
To book call 01423 872100, option 2, or alternatively email craig.jones@ruddingpark.com
Terms and Conditions: Payment at the time of booking