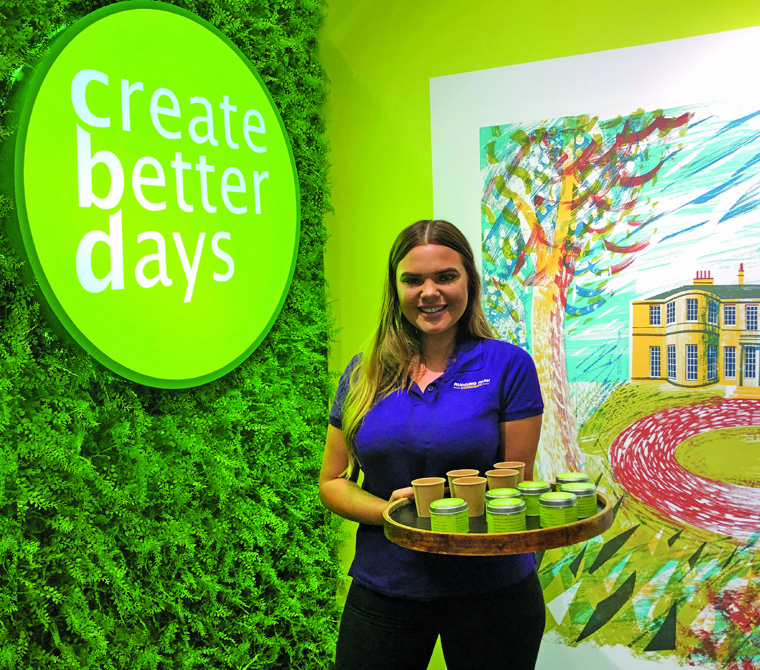 Create Better Days
£35 per delegate
A NEW WAY OF MEETING
No contract to sign

Less financial commitment

No unnecessary paperwork

Greater choice and flexibility

A chance to embrace wellness
Find out more call 01423 844884
Designed as a response to the changes in today's working environment, the 'Create Better Days' initiative has a number of benefits, available when booking a meeting for between 10 - 30 delegates.
Benefits for meeting organisers:
Less financial commitment – there's no need to sign a contract, all we need is your promise Rudding Park is the place for your meeting (subject to 72 hour cancellation policy).
Time saving – no need to waste your time completing paperwork. If you have told us you want to go ahead with your meeting that's good enough for us.
Alleviates stress – there's no need for you to worry about specific delegate dietary requirements as they can order on the day from the Wellness Menu.
Flexibility – we understand agendas and timings may change on the day, so you don't have to give any specific timings for your lunch or refreshment breaks prior to your arrival.  On the day of your event, your dedicated meetings host will liaise with the organiser to provide a day met around your exact needs
Benefits for delegates:
Choice – delegates can choose what they want to order on the day from the Wellness Menu.
Wellbeing – CBD reduces anxiety, supports positive mental health, helps to improve relaxation, reduces pain, stiffness and any  physical inflammation
Benefits for the employer:
Show you care – embracing wellness in the workplace demonstrates you are investing in the wellbeing of people.  It is also becoming a key factor in recruiting new talent so allows you to stand out from the crowd.
Improve productivity - staff with positive mental health are likely to be more productive, interact well with colleagues and stakeholders, adapt and embrace changes in the workplace.
Inspired by and at the heart of the 'Create Better Days' initiative is the new CBD Meetings Experience which promotes positive mental health in the workplace. Cannabidiol (CBD) is a naturally occurring constituent found in the cannabis plant and is reported to help reduce anxiety and support positive mental health along with many other benefits including helping to improve relaxation, reduce pain and stiffness and reduce physical inflammation.
CBD Meeting Experience - £35 DDR
Available for meetings of 10 – 30 delegates
(not suitable for those who are pregnant)
On arrival
CBD tea with a CBD chocolate
Bottle hemp water (500ml)
Hot towel hand wrap infused with CBD oil
Spray of CBD oil under the tongue (optional)
Lunch
Delegates can order on the day, from the Wellness Menu
Refreshments
2 additional servings of wellness snacks (mid-morning and mid-afternoon)
Corporate Social Responsibility
£1 donation to the Sir Robert Ogden Macmillan Centre in Harrogate
Enhance your CBD Meeting Experience (upon arrival or during the morning refreshment break) - £10 per delegate
Introduction on the benefits of CBD by a Senior Spa Therapist
10 minute hand massage with CBD oil applied to soothe and aid healing
CBD gummy bears
Plus, delegates will also receive a promo code on the day offering a discount on CBD products so they can continue to experience the benefits at home.