10 Top tips for the perfect Christmas lunch
Top Tips for the Perfect Christmas Lunch
There is no denying Christmas lunch is one of the finest meals of the year – but how do you ensure that your lunch tops the previous year?
If there is one meal you want to be proud of it's this one,  so we've asked a few of our chefs to reveal some of their tips for making the perfect festive feast!
INTRODUCING OUR CHEFS: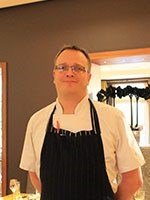 Eddie Gray – Head Chef at Clocktower


Glenn Morill – Senior Sous Chef at Clocktower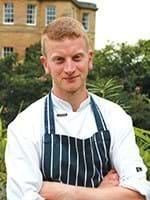 Matthew Wilkinson –Conference and Banqueting Development Chef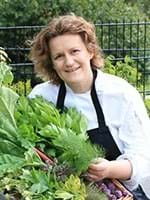 Stephanie Moon – Consultant Chef at Rudding Park
Q: WHAT ARE YOUR TIPS FOR A TASTY TURKEY?
A: Eddie: Slices of smoked streaky bacon on the breast and rest the meat before carving.
A: Glenn: Slices of pancetta and a couple of table spoons of duck fat on the crown of the turkey. Keep basting the bird.
A: Matthew: To ensure the turkey doesn't dry out keep basting it by spooning pan juices over it. Add some butter and thyme under the skin.
A: Stephanie: Regular basting – do not overcook it and let it rest carefully upside down as the juices rush to the breast and this helps to keep it tasty – just be careful when you turn it over (don't ruin the presentation for when you present it to the table).
—-
Q:WHAT IS YOUR FAVOURITE CHOICE OF MEAT FOR CHRISTMAS LUNCH?
A: Eddie: A 5 bird stuffed roast from the local butchers in Wetherby.
A: Glenn: Gressingham Goose – great for roasting and you can make Chinese Pancakes on Boxing Day with the leg meat.
A: Matthew: It would be cheating if you didn't have turkey!
A: Stephanie: Usually I'm a traditionalist and it is turkey, but this year I am cooking a meal for 14 people. We are having an individual three bird roast. A chicken breast stuffed with duck and pheasant and then an Amarillo Cherry Stuffing wrapped individually in streaky bacon.
—-
Q: WHAT INGREDIENTS SHOULD YOU ADD FOR A SIMPLE AND TASTY STUFFING?
A: Eddie: Good quality sausage meat, sage and onion, chestnuts and cranberries, salt and pepper.
A: Glenn: Sausage meat, chestnuts, sage and cranberries. Mix everything together. Roll in baking paper, then tin foil. Roast in the oven (180 degrees) for 1 hour. Leave to chill in the fridge until serving.
A: Matthew: Sausage meat, chestnuts, cranberries, sage and oranges.
A:Stephanie: Split 6 pork sausages in half and remove the sausage meat (discard the sausage skins). Blend 8 slices of white bread with the crusts removed into fine crumbs. Add a small packet of dried cranberries (approximately  70g), slice some pre-cooked packed chestnuts (approximately 70g) and some chopped fresh thyme (1 level teaspoon) and 2 tablespoons of Atora suet. Press all ingredients together and cook through.
—-
Q: WHAT IS THE BEST WAY TO COOK ROAST POTATOES?
A: Eddie: Peel and cut your potatoes, boil for 10 minutes then roast them in duck fat.
A: Glenn: Blanch your peeled potatoes until they start going soft around the edges. Drain them onto a hot tray of vegetable oil (I think vegetable oil is better than goose fat). Cook at 180 degrees until crispy.
A: Matthew: Boil the potatoes as far as you dare! Make sure they are very fluffy on the outside to ensure they go crispy. Roast them in butter for extra flavour.
A: Stephanie: The real key is to fluff up your plain boiled potatoes before you roast them (ideally in goose fat) but the best way to fluff up your potatoes is to put a lid on the pan of drained potatoes and shake it so they get a rough edge.
—-
Q: HOW DO YOU SERVE SPROUTS?
A: Eddie: Sprout tops with shallots and pancetta.
A: Glenn: The only one way for me is roasted with chestnuts and pancetta.
A: Matthew: Roasted with smoked bacon.
A: Stephanie: Pre-cook your sprouts so they are soft, then fry off some chopped smoked bacon, add the pre-cooked sprouts and some sliced chestnuts and finally 2 heaped tablespoons of redcurrant jelly – the jelly will melt. This recipe makes your sprouts shine like bright buttons on a party dress!
—-
Q: WHAT ARE YOUR TOP TIPS FOR MAKING GRAVY?
A: Eddie: Use the giblets and cooking juices from your meat to make a good stock.
A: Glenn: For turkey, use chicken stock or any bird. If your cooking beef or pork, use veal stock.
A: Matthew: Use the juices from the turkey including all the ingredients from the roasting tin. Add turkey or chicken stock to the mixture (you can purchase this from the supermarket if you are short of time!).
A: Stephanie: You need the juices from cooking the turkey – this is key!
—-
Q: HOW DO YOU ENSURE CHRISTMAS LUNCH GOES TO PLAN?
A: Eddie: Be organised and pre-cook some of the lunch so it's not all to do on the day!
A: Glenn: Pre-cook as much as possible. Pre-blanch your vegetables and potatoes and make your gravy beforehand so you're not juggling too many things at once.
A: Matthew: Only leave the cooking for Christmas Day – peel and chop all the vegetables the day before and leave to stand in water.
A: Stephanie: Have a large glass of wine!!
—-
Q: WHO WILL YOU BE SPENDING CHRISTMAS WITH AND WHO WILL BE DOING THE COOKING?
A: Eddie: I will spend Christmas day with my team, Alberto my Junior Sous Chef will be cooking. The evening will be spent with my family.
A: Glenn: With my girlfriend and her family. Her sister Jill is cooking and she is a very good cook – a year off for me!
A: Matthew: I will be spending Christmas day with my team at Rudding Park. Once I finish for the day, I will be going home to cook the Christmas dinner (my mum will be preparing it whilst I am at work).
A: Stephanie: Well for the fourth time in 25 years, I'm off! Yippee, but I think it might be easier to work as I am cooking for the Moon clan!
If you don't fancy doing the cooking,  it might be too late to book Christmas Lunch at Rudding Park this year but there is always next!