Rudding Park were inspired
If you read our previous blog you may recall, we were inspired by Saint Michael's Hospice along with seven other local businesses who signed up to the annual 'You're Inspired' fundraising challenge – an 'Apprentice style' competition to see who could raise the most money for the hospice during October from a £100 loan.
It was our first year taking part so, unlike the other teams, we weren't really sure what we were letting ourselves in for. Here's how we got on…
Rudding Park Raffles Yorkshire
This was the first of our fundraising activities. With 10 fantastic prizes kindly donated by Yorkshire businesses including Helijet, Beacon Alpacas, Kyte Photography, Molton Brown, Harrogate Flower Show, Spirit of Harrogate, Lotherton Hall, Diggerland, Bettys and Taylors and Go Ape we set ourselves a challenge to raise £5,000.
After an overwhelming response in the first 24 hours the target was increased and the final total raised was a staggering £7,730! This was achieved by selling tickets on-line, at Hotel and Golf Reception and at The Deer House Halloween Party.
But, the fundraising didn't stop here. We also collected £995.50 through guest donations and and as the month went on, our competitive team were keen to carry out a few other activities.
Sky Dive
Chris Root, Reception Manager volunteered to complete a Sky Dive and raised £1197. However, unfortunately, despite a couple of trips to Lincolnshire, Chris is still yet to complete the challenge (due to poor weather). Keep an eye out on our Facebook Page to see how he gets on.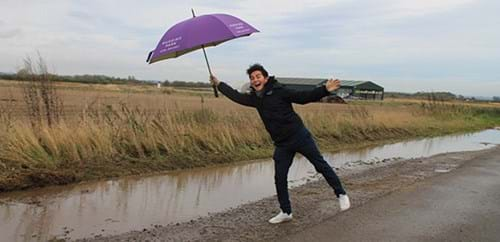 Log Marathon
Members of the team split seasoned logs by hand for 12 hours, non-stop which culminated in selling bags and trailer loads of logs to staff and guests.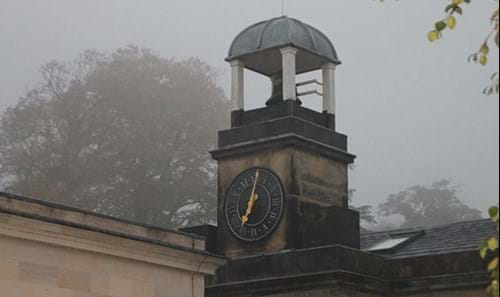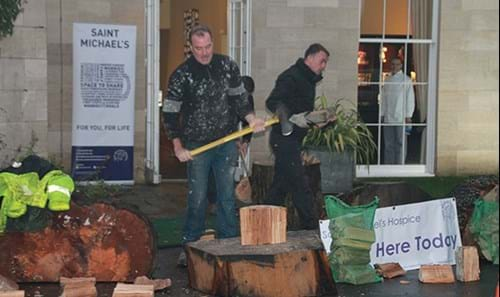 At 7am Peter Banks, Managing Director kicked off the 12 hour marathon…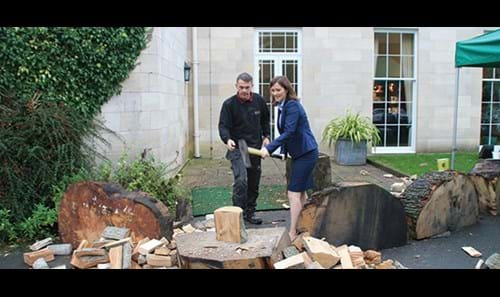 There's always one!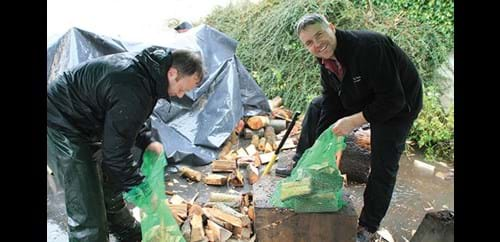 Nicola Cook, Marketing Manager had a go too!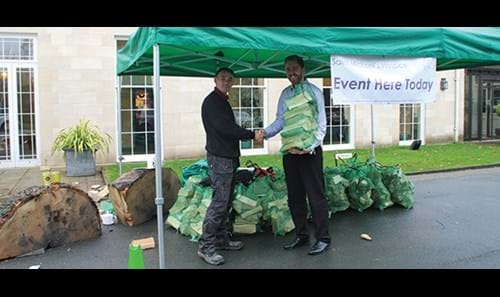 One of many happy guests!
With the dark nights drawing in, logs sold like hot cakes, resulting in £1,433.10 being raised.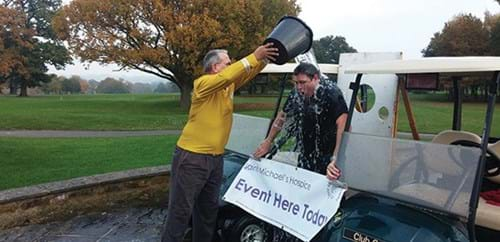 Talking of cakes…Chris Root decided to hold a cake sale to cover the registration fee of his Sky Dive.
With a fantastic selection of home-made cakes baked by Chris and his colleagues and the generosity of staff he raised more than expected, adding even more to the pot.
Just when we thought our fundraising activities were coming to an end, James King Golf Manager volunteered to go in the stocks for an hour on 31 October and golf members, staff and guests were given the opportunity to throw a bucket of water over him for a donation.
Here's a few photos of our golf members having fun!…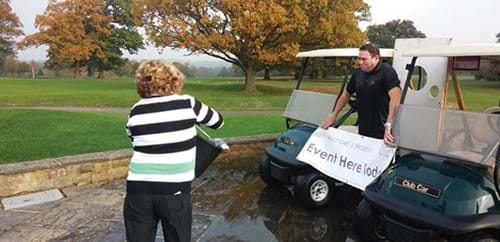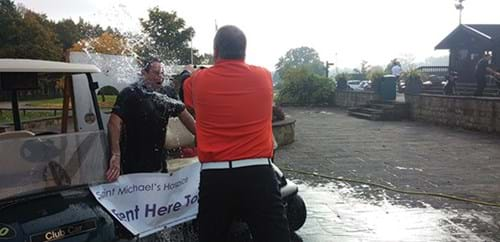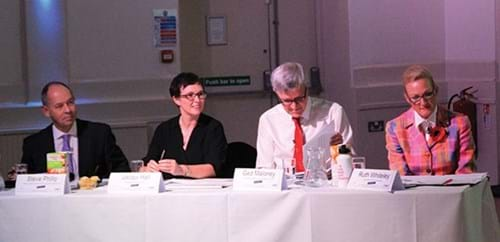 With golfers queuing up and the sale of raffle tickets continuing the golf team managed to raise a further £1,000 in the last 24 hours of the challenge.
So, the awards night arrived….
Nine staff members who played an active role in the You're Inspired Challenge were very excited to attend the awards ceremony on Wednesday 11 November at the Crown Hotel, Harrogate.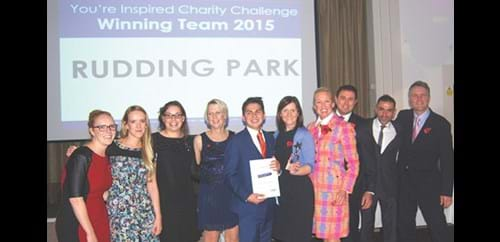 The Judging Panel (from left to right): Steve Phillip, Jacqui Hall, Ged Maloney, Ruth Whiteley (who you may recognise as a candidate from this year's Apprentice).
After questioning from the judging panel and anxiously waiting in our seats, the Rudding Park team were delighted to be crowned winners of the 2015 You're Inspired Challenge, raising a grand total of £11,355.60!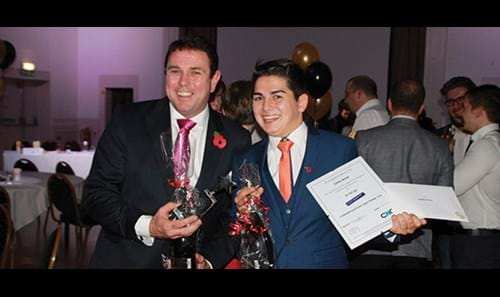 The combined total from all the teams was £45,687.34 with The Academy Health Club, Harrogate being The Runner-Up.
But not only did Rudding Park win the challenge, Chris Root who was up against eighteen competitors, received the 'Sky Dive Champion' Award, for the person who raised the most money for this fundraising activity and James King was also nominated for being particularly inspiring throughout October.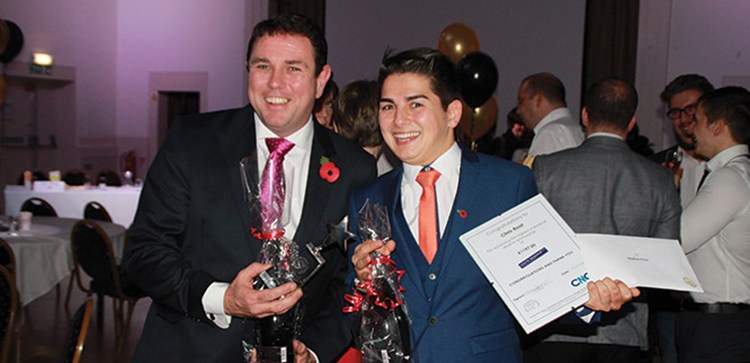 Pictured above: James King and Chris Root receiving their awards.
We would like to take this opportunity to say a huge thank you to everyone who participated, made a donation or shared our events with family and friends, together we did a great job for a fantastic cause. If you are a business in the Harrogate and District area would like to take part next year, contact Saint Michael's Hospice as it would be excellent to see more teams getting involved.