Win a Yorkshire Wedding Countdown - Week Four
Win a Yorkshire Wedding – One Week to Go
Bridal Beauty Routine
Last week Win a Yorkshire Wedding winner, Eloise Worell, shared about her hair trial, as we countdown to their wedding day on Thursday 26 July 2018.  With just one week to go we share the second stage of the bridal beauty routine.
In the run up to their wedding day, the last thing any bride wants is to flit between salons for each treatment. Rudding Park Spa houses the Hair Studio, Nail and Beauty Studio, Escape Zone – a peaceful, serene space for guests having a treatment, and Roof Top Spa and Garden, so that you can focus on relaxing instead of getting from A to B.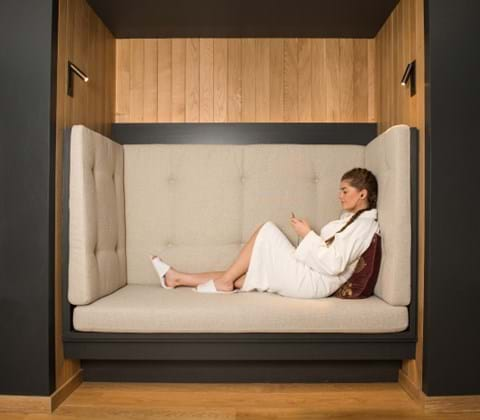 Our Spa Therapists advise on the optimal Bridal beauty routine so you know what you need and when you need it.
Six Weeks to Go
Invest in fortnightly facials to restore radiance and guarantee some 'me-time' in the busyness of wedding planning.
Therapist's Advice: Your skin can build up tolerance to products so it's helpful to overhaul your usual skincare routine to really give your skin the boost it needs. If you aren't sure where to start, try the skincare products recommended to you during your initial skin consultation.
Now is also time for your makeup trial – your chance to find your signature look!
Four Weeks to Go
For smooth and soft skin, exfoliate your whole body twice a week. To find a scrub for your skin type, make the most of a Vitality Ritual where our Spa Therapists can prescribe a Natural Spa Factory exfoliator to meet your skin's needs, whether that's hydration, rejuvenation, cleansing, or brightening. We also love Elemental Herbology Macadamia and Papaya Body Scrub, which is suitable for all skin types.
Therapist's Advice: A Mud Rasul Ritual experience with your partner or bridesmaids is a great way to achieve soft skin and bond at the same time.
Book your first manicure as it's important to nourish and strengthen your nails in advance.
Think about whether you want a natural look or co-ordinate with your colour scheme?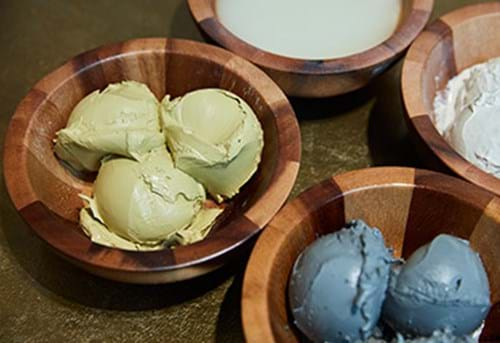 One Week to Go 
Take time out to relax as much as possible. Stress releases cortisol, which can throw off the other hormones in your body and cause breakouts on your face or body, so relaxation and self-care are key.
Therapist's Advice: Choose a relaxing massage for yourself or a Couples Connect experience with your partner including a bath ritual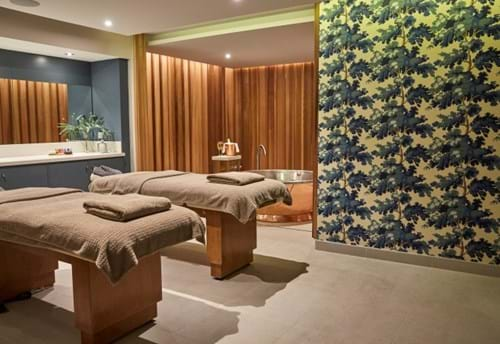 Three Days to Go
If you want a natural golden glow now is the ideal time for your Kissed by Mii spray tan. Allow the Therapist to prep your skin with a full body exfoliation so that your tan absorbs evenly into your sublimely soft skin.
One Day Before 
Calm any wedding nerves with a soothing Restore Manicure and Pedicure. The thermal mitts open pores, allowing the hydrating hand massage to do its magic and leave you with 'wedding ring-ready' hands and feet prepared to party!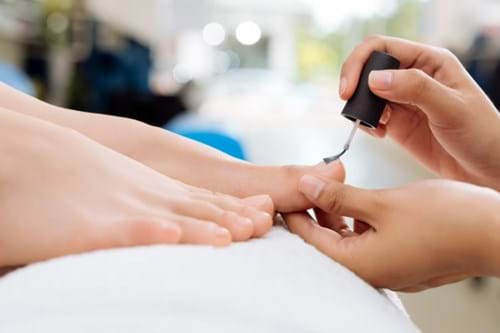 On the Day
Once you have had your hair styled it's time for your makeup application, with the look you decided on at your makeup trial!
Therapist's Advice: Designate a bridesmaid to carry the products to maintain your look throughout the day and into the evening. Lipstick, powder, and blush are items that benefit from being topped up to keep you photo-fabulous all day.
On the Night 
It might be your wedding night but don't forget to cleanse, tone and moisturise. You may have been wearing more makeup than usual and it's best to avoid any pre-honeymoon breakouts!
With only one week to go, Eloise shares what she is most looking forward to…
As clichéd as it may sound, the moment when they pronounce us husband and wife! Everything about the day is an amazing bonus and beyond what we ever thought it could be. That moment has been a very long time coming. Our children are so excited about their roles in the day. I just can't wait now. This time last year we never thought we would be enjoying the last countdown to our dream wedding. The entire day is just going to be beyond amazing and we can't thank everyone involved with making this happen for us enough.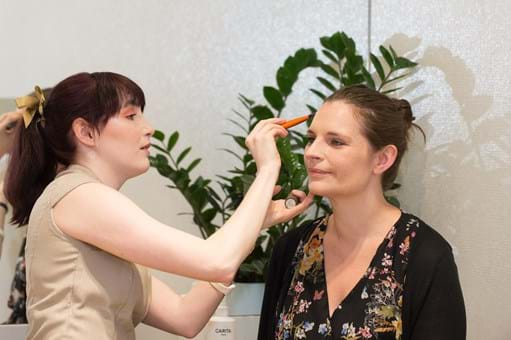 Next week – Eloise and Tim tie the knot at Rudding Park. Stay tuned to catch a glimpse for their special day.
If you're planning to get married, browse our Wedding Packages for inspiration.