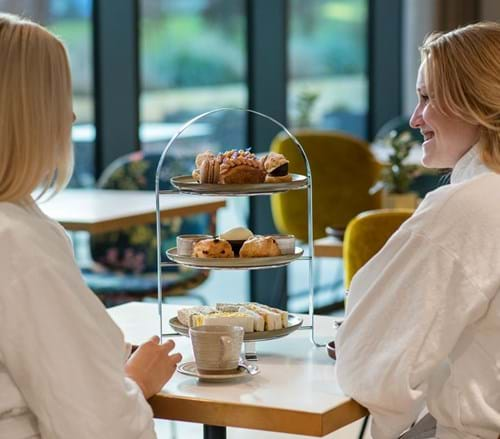 Combine your love of spa with the British obsession with Afternoon Tea. 
Standard terms and conditions apply.
Spa Day with Afternoon Tea
From £121PP
12 Noon - 5pm 
Spa Welcome
50 minute bespoke treatment
Escape Zone 
Afternoon Tea at Horto Cafe 
Roof Top Spa and Garden 
Afternoon Tea can be taken between 3pm and 4.30pm in Horto Cafe (subject to availability). Choose to stay in your robe or change. 
For our full range of Spa Days click here.
Roof Top Spa Experience with Afternoon Tea