Time for Two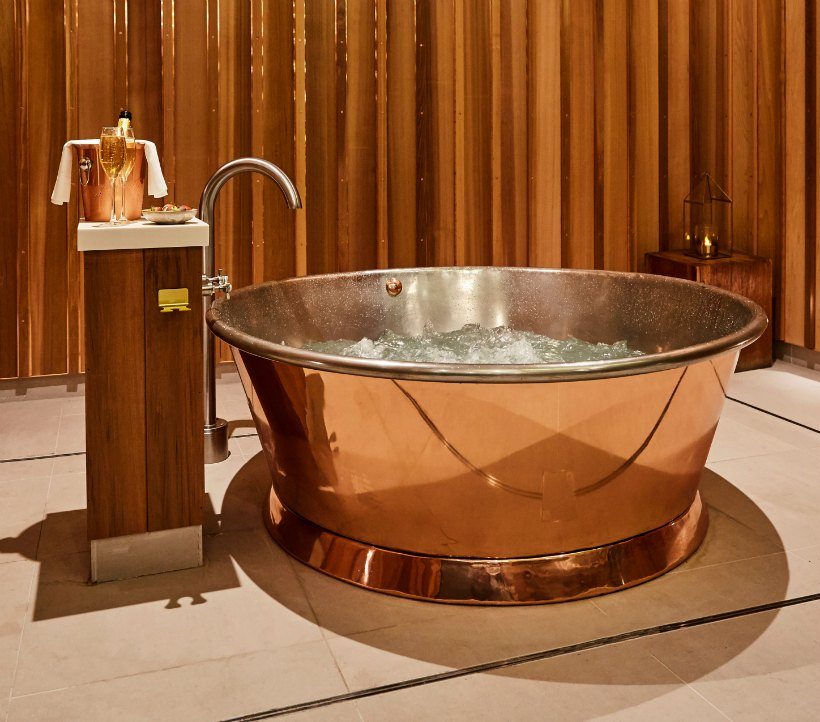 Escape to our luxurious VIP room, complete with copper bath, and experience a 25 minute Bath Ritual followed by a treatment of your choice. You will also have access to the Escape Zone after your treatment.
Why not enhance your spa experience with a Bath Ritual. Available at a supplementary charge.
Choose your treatment from the selection below.
Couples Connect
ila
1 hour 45 minutes (including Bath Ritual)
£350 per couple
Focusing on reconnection-love-happiness. This top to toe massage ritual helps calm the nervous system and promotes reconnection on a physical and emotional level. Focusing on the heart, sacral and crown chakras, it draws on the strengths of three therapeutic oils: rose, the oil of love; orange blossom, the flower of bliss; and jasmine, the oil of uniting love; along with warm Himalayan salt poultices to rebalance the mind and body.
Duo Massage Masterclass
Elemental Herbology
1 hour 45 minutes (including Bath Ritual)
£350 per couple
Relax side by side as your spa therapists perform a back, neck and shoulder massage. You will then each be coached in the art of simple massage technique with time to practise on each other. Take away these skills so you can continue massage relaxation at home.
Create your own
£100 per couple +treatment cost
Combine the Bath Ritual with your chosen treatments of 50 minutes or more from the treatment menu.