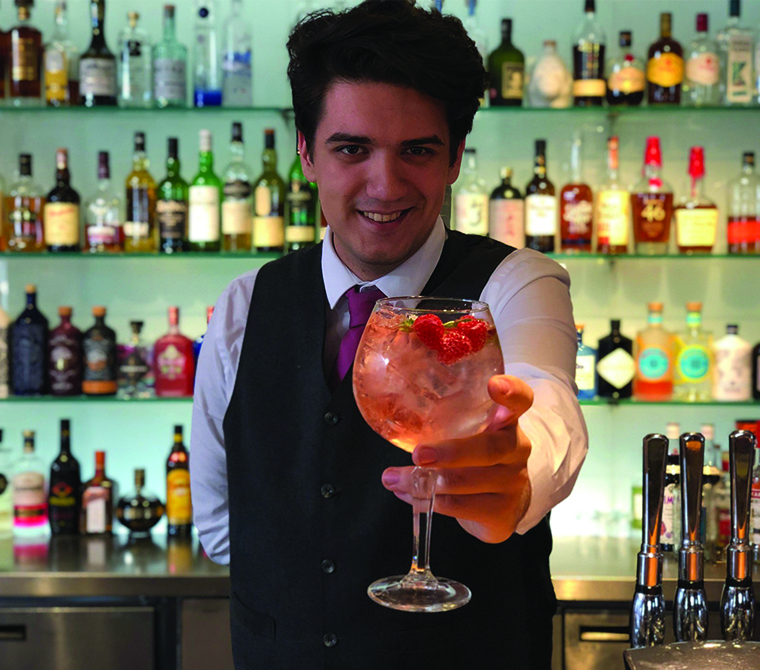 Are you made of the right stuff?
Passion, Empathy, Trust, Collaboration, Drive
Food and
Beverage Assistant
Passionate about people? If so, we have a fantastic opportunity for you to join our team of Food & Beverage Assistants and the chance to earn up to £28,500 with our anti-social and service charge incentives
We have a number of Food and Beverage Assistant roles available, working flexible and variable shifts including weekends according to business needs.
Imagine working in Clocktower Brasserie, our Spa Cafe or Horto Restaurant, our contemporary fine dining Restaurant. Maybe you'll be working front of house at Rudding House, our meetings and events venue or a wedding and bringing a couples' dream day to life. The role includes, but is not limited to:
Welcoming guests in a polite and friendly manner, consistently providing exceptional guest service.
Collaborating with the kitchen, colleague to ensure a smooth and memorable experience for all our guests
Taking, processing and serving food and drink orders
Ensuring service areas and kitchens are prepared ready for service and cleaned down
Processing payments and room charges
With your excellent attention to detail and pride in your work, you will have the drive to exceed high standards and bring warmth and personality to the role.
A bit about you:
A willingness to learn and be hands-on is more important (no previous hospitality experience necessary – we are happy to train you)
You'll have excellent attention to detail and take a real pride in your work
You will have the passion and drive to consistently exceed high standards
With a friendly manner, you'll be positive and a team player
You will be reliable, polite and well presented.
Able to multi-task you will work efficiently
An excellent communicator you'll have great guest service skills
A career in hospitality just got more appealing
We understand hospitality can involve anti–social hours. All contracted staff who earn less than £35,000 full time annual salary, working Sunday – Thursday from 7pm – 5am, Saturday and Sunday from 5am – 7pm and Friday and Saturday evening from 7pm – 5am can potentially earn an extra £3 per hour!
We also pay a starting salary of £10.50 for contracted staff which is above the National Living Wage.
Plus, we recognise everyone plays their part to provide amazing service. That is why, on top of your salary you can earn up to £1,000 service charge per quarter (based on eligibility)