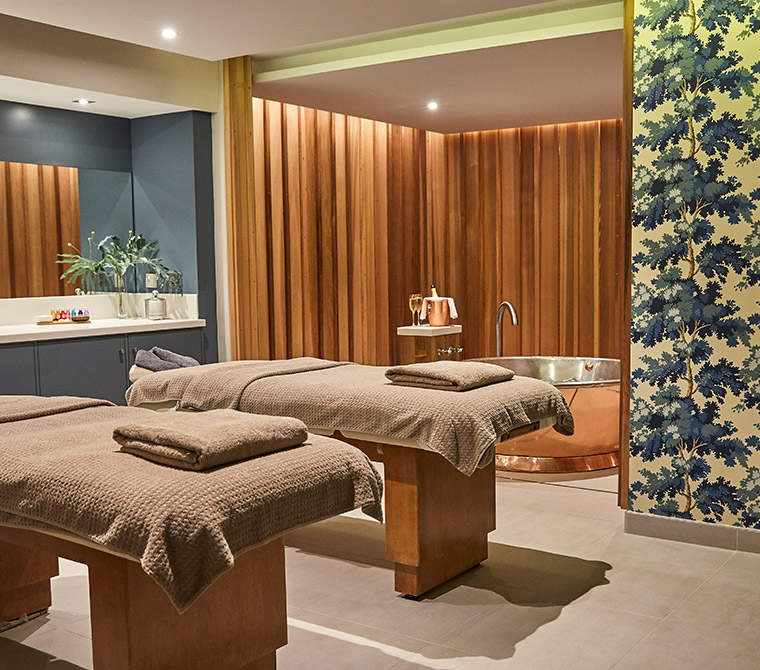 Are you made of the right stuff?
Passion, Empathy, Trust, Collaboration, Drive
Senior Spa Therapist
Up to £23,400 per annum, plus massage and retail commission

Service charge up to £1,000 per quarter

Full Time

Work Perks

Core values

Why us?
APPLY NOW
About The Role
To be responsible for motivation and supervision of the therapy team, assisting with training new and existing members of the spa team. To train experienced spa therapists in specialist areas and associated theory including communication and empathy.
Provide outstanding guest experience through delivery of the treatment menu to day guests, members, residents and VIP guests.
To act as back of house shift leader, taking responsibility for the day where necessary.
To liaise with the Senior Therapy and wider spa team to communicate protocols and support the team to deliver therapy experiences for all guests.
Induct new members of the team introducing the spa standards and protocols.
To ensure the Spa therapy team are motivated, engaged and productive.
To lead by example, ensuring guest satisfaction, delivering an outstanding service to all guests.
Undertake reception and administration duties where required.
To be brand ambassador for our product houses, maintaining the relationships with key links and training platforms, promoting knowledge of the offering and championing self-development.
To provide support to the management team and provide a positive, pro-active approach to coaching the spa therapists to embrace new procedures, and provide exemplary service levels whilst delivering hands on treatments.
Provide training where necessary for new and existing team members.
To ensure that all safety precautions and spa rules are observed by team members, members and spa clients to ensure safety is maintained at all times whilst using the spa.
To ensure that sales tools are effectively utilised at all times to maximise the sales process
The Ideal Candidate
Possess a warm and positive attitude, with a caring and dedicated approach
At least two years' experience within the industry, ideally within a spa therapist/senior therapist role.
Recognised beauty therapy qualification (e.g. NVQ Level 3 / BTEC in Beauty Therapy, CIDESCO etc.)
A career in hospitality just got more appealing
We understand hospitality can involve anti–social hours. All contracted staff who earn less than £36,000 full time annual salary, working Sunday – Thursday from 7pm – 5am, Saturday and Sunday from 5am – 7pm and Friday and Saturday evening from 7pm – 5am can potentially earn an extra £3 per hour!
We also pay a starting salary of £10.50 for contracted staff which is above the National Living Wage.
Plus, we recognise everyone plays their part to provide amazing service. That is why, on top of your salary you can earn up to £1,000 service charge per quarter (based on eligibility)