Our Vacancies
Current jobs at Rudding Park
If you're looking to work somewhere that values its employees and gives them the opportunity to develop, where you're surrounded by positive people and everybody helps the team, you'll find all this at Rudding Park.
Rudding Park has been described as "by far the best place I've ever worked" and features in TripAdvisor's top 10 hotels each year, along with the 2017 Hall of Fame.
Job of the Week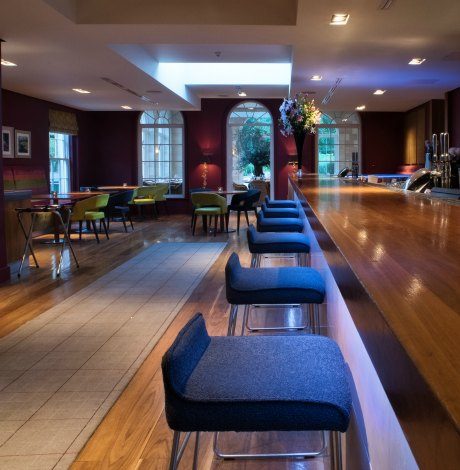 Management Trainee
We are looking for an individuals to join Rudding Park as Operational Management Trainees to undergo an extensive, on-the-job work programme within Reception, Restaurant, Conference and Banqueting, Housekeeping and Kitchens on a rotational basis. 
We pride ourselves on the level of guest care we provide and therefore you will need to possess excellent interpersonal skills, an eye for detail, determination and be prepared to work hard. This is a great opportunity for anyone wishing to progress a career within the hospitality industry, or just finishing their formal education with a passion for the hospitality industry.
This position is full-time for a minimum of 12 months and a competitive remuneration package will be offered to the successful applicants.
Send CV
Chefs - work with excellent Head Chefs and friendly teams
All levels from Sous to Commis
If you're looking for a workplace with a great atmosphere, Rudding Park could be right for you. A number of our staff return to Rudding Park after working elsewhere because of the team spirit. With career development opportunities, a range of staff benefits and the fact that our menu changes regularly and no two days are the same, our kitchens are a great place to work no matter what stage you're at in your career.
We are looking to expand our team with creative, passionate and talented chefs to maintain our impeccable standards within our new Spa restaurant and cafe kitchens to join our existing dedicated team. 
You will need enthusiasm, commitment and the ability to work under pressure with an interest in gaining more experience within the various sections of our kitchens.
This is an ideal opportunity to join an organisation which is continuously evolving.
Salary: £19,800
Room Attendants (Full- or Part-Time)
Guest focused individuals required to join our busy housekeeping department to maintain our excellent standards within the Hotel.
Previous experience within a similar role desirable, however, full training will be given.  
Hours will include weekends and bank holidays on a pro rata basis. Early morning cleaners start at 5.30am.
Full time (40 hours per week) and part time (16-20 hours per week) staff required.
Food & Beverage Assistant - Restaurants & Spa Cafe
We are looking for hard-working individuals with a positive outlook to join a lively team and learn and maintain our impeccable standards in guest care within our restaurants.
Although a strong food and beverage background is desirable, this position is also suitable for candidates at the beginning of their career with the drive to succeed. We are happy to consider candidates looking to enter the workplace after college or school. A passion to deliver first class service is essential as is the ability to treat our guests in a professional but friendly manner.
Training will be provided and for the right candidate there is an opportunity to study a customer service qualification, or to progress to the management trainee programme after six months.
Staff benefit from a range of discounts across the business and subsidised staff accommodation can be provided, along with travel to and from Harrogate town centre. 
This is an ideal opportunity to join an organisation which is continuously evolving.
Part-Time Room Attendants (Housekeeping Department) Turn-Down
Guest focused individuals are required to join our busy housekeeping department to maintain our excellent standards within the Hotel. Previous expereince within a similar role desirable, however full training will be given. Must have a good command of the English language.
Hours: 6.00pm - 9.00pm