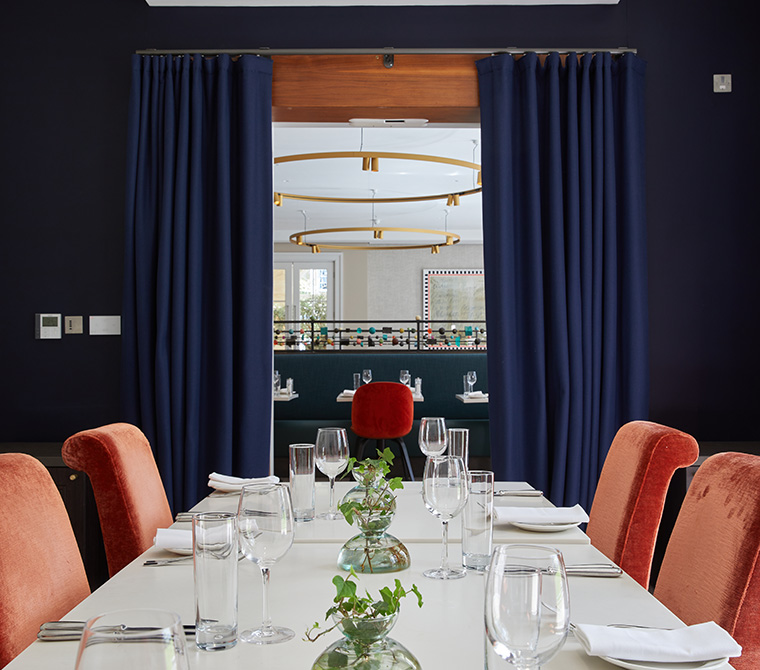 Private Room
Privacy and exclusivity
A familiar venue
an exclusive room
Combine the exclusivity of a private party with the ease of restaurant service.
The Private Room adjoins the Clocktower Brasserie and seats up to 14 guests. Equipped with screen, which can also display TV channels, this exclusive room is perfect for special occasions or small business meetings.
There is also direct access onto the terrace and extensive gardens.
Room hire: from £75 if you are dining from Clocktower menus or from £158 if you are using it as a meeting room.
Click here to find out more about our stories, which we hope will inspire and engage.