Golfing
From £60 per event
A brilliant fun way to engage your team – our TrackMan Driving Range and Repton 6 Hole Short Course await. Loads of fun for those new to golf through to the regular golfer. All equipment is provided.
A range experience like no other, TrackMan uses radar technology and bays feature touch screens supplying ball tracking data. Virtual golf enables you to play some of the finest golf courses or simply challenge your colleagues to a fun game of Bullseye, Magic Pond, Capture the Flag or Hit It!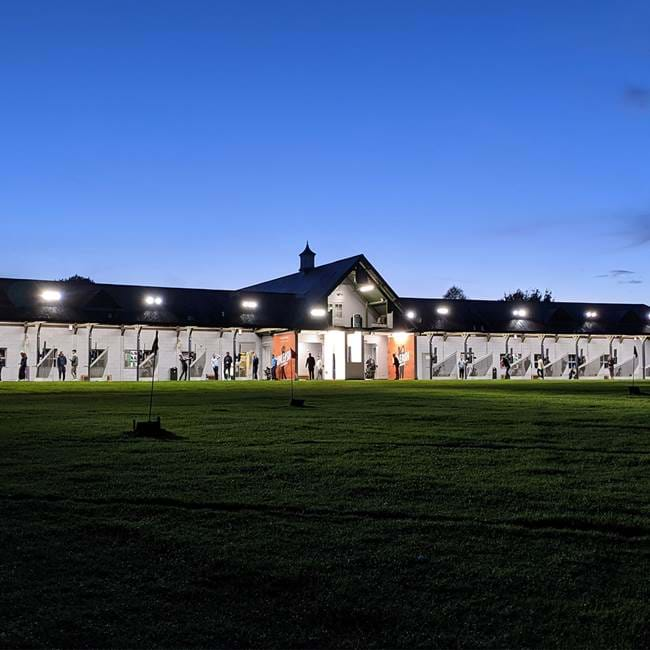 Fancy venturing on course? The Repton 6 Hole Short Course is a great option and can be played in an hour. Plus, the signature Island Hole on the 5th adds to the appeal. Will you make a splash?!
Let off steam
Have fun
Try something new
Get your fresh air fix!
Encourage a little healthy competition!
Choose the session which suits your requirements
Minimum: 4 guests  
Maximum: 30 guests
Price below based on 4 players
1 hour (Driving Range only) includes a drink from the Range Bar: £60
2 hours (Driving Range & 6 Hole Short Course): £100
1 hour group lesson with one of our PGA Professionals Maximum 10 guests: £130
Additional Pros can be arranged £60 per Pro
Perhaps you want to consider our golf day experiences
To book, contact events@ruddingpark.com or call 01423 844 884