It's a Knockout!
From £4,500
Get up off your sofa, stop wishing you could take part in It's a Knockout and actually do it!
We own all the original inflatables, costumes and games from the hit BBC series that ruled the telly during the 70's and 80's! Think foam, inflatables and giant costumes – you'll wish it'll never end!
This comical activity will see teams competing in a series of challenges. Let loose and embrace the fun.
BENEFITS:
Interaction & collaboration skills
Leadership & delegation skills
Boosts morale & confidence
Friendly competition
Builds trust
GAMES:
Fe! Fi! Fo! Fall!
Slippery Summit
Medieval Madness
Penguin Pursuit
Bangers and Crash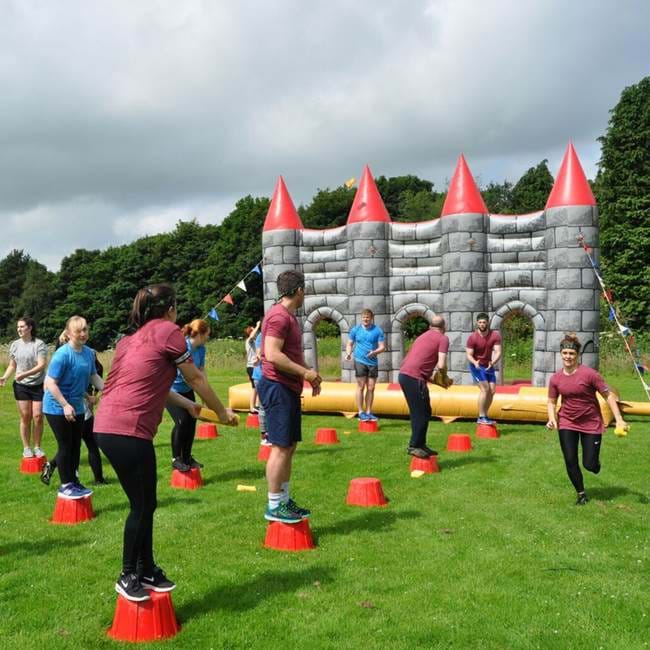 For this activity we would suggest a running time of 2 – 2.5 hours depending on numbers.
Prices from
20 - 50 guests - £4,500
100 guests - £7,000
To book, contact events@ruddingpark.com or call 01423 844 884