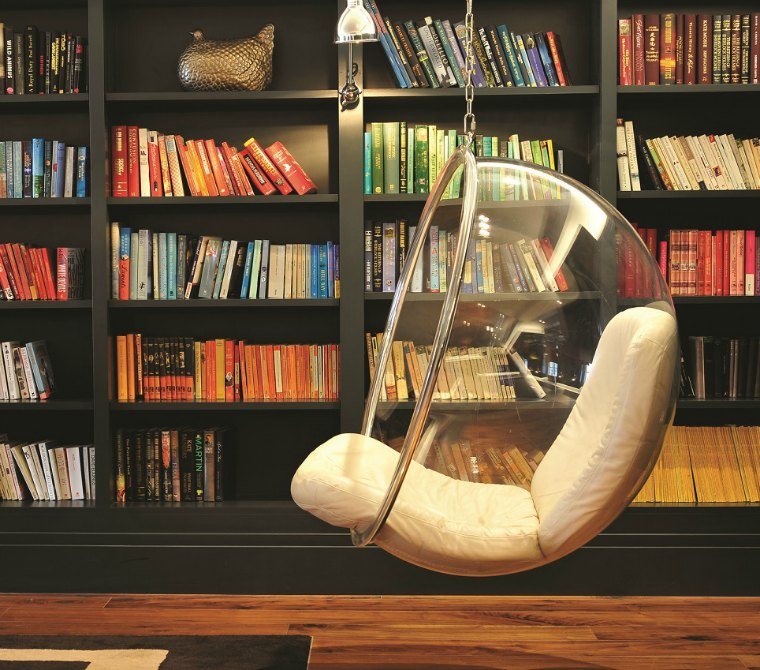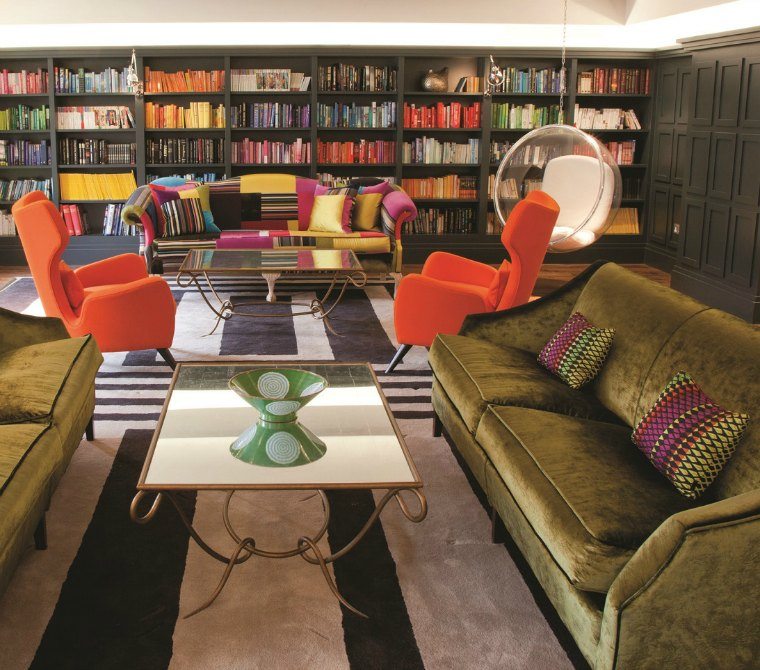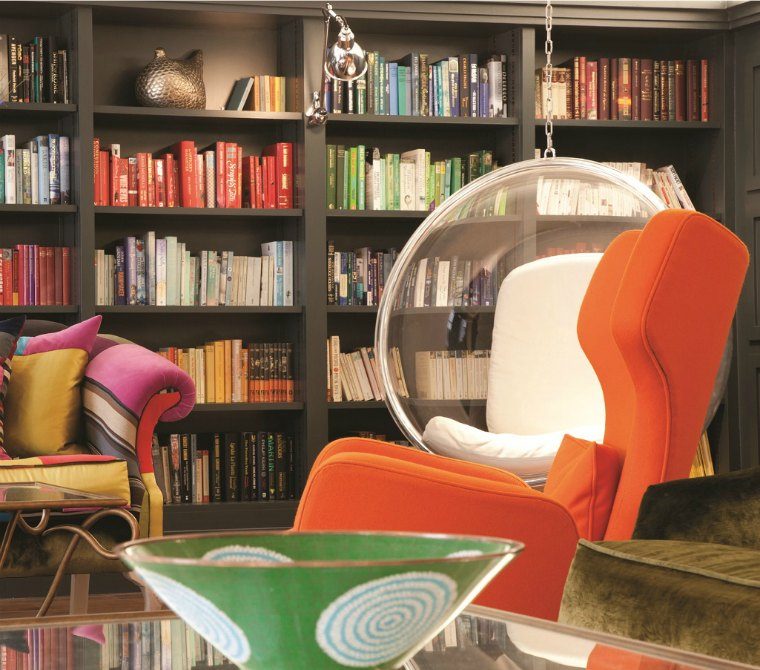 Bookworm
A great space to hang out
Rudding Park Library
Wide selection of books

Attractive, vibrantly coloured room

Comfy sofas

Bubble chair
see galleries
If you're an avid reader, take a look in our vibrant library. We have hundreds of books for you to choose from.
When you've made your selection, relax on one of our colourful sofas, or hang out in the bubble chair.  
The library is typical of Rudding Park, where traditional features meet modern design. Dark wood panelling is offset with dynamic colours and our iconic Ed Cluzs print of Rudding House, giving this room eclectic appeal.