Rudding Park teams up with National Cancer Charity
Rudding Park has partnered with leading cancer charity Look Good Feel Better to offer a series of monthly skincare and make-up workshops designed to boost confidence of women, men and young adults with cancer.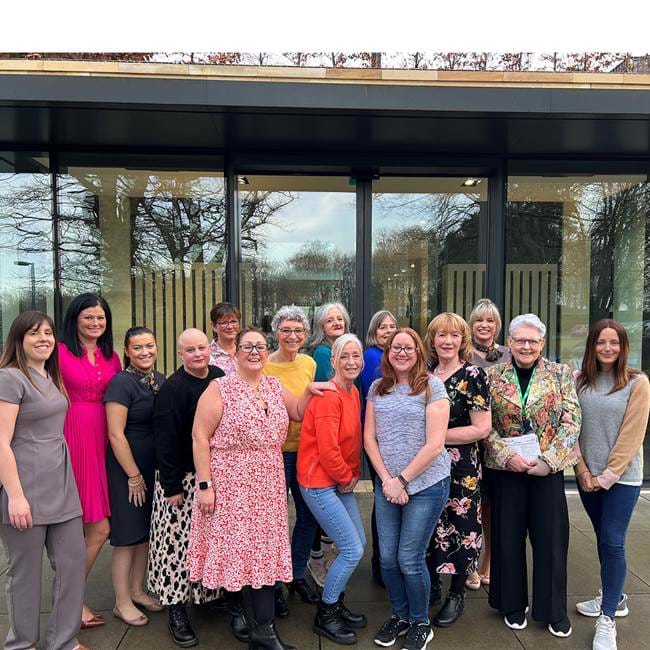 A national cancer charity which understands how challenging it can be to process a cancer diagnosis and manage the physical and emotional side-effects of cancer treatment, Look Good Feel Better runs free workshops both virtually and at Cancer Care Centres and Hospitals across the UK to support women, men and young adults through this challenging time.
Sarah Johnson, Head of Spa at Rudding Park said "we are thrilled to be partnering with Look Good Feel Better as it is always our intention that our experiences are accessible to all. In fact, we were one of the first spas in the UK to offer spa treatments to those living with and beyond cancer.
When The Spa first opened we teamed up with the Sir Robert Ogden Macmillan Centre drop-in centre in Harrogate and many of our therapists have undertaken the NHS accredited oncology course and cancer beauty qualifications.
These experiences are incredibly beneficial as it helps our therapists develop their emotional intelligence, empathy and arms them with the skills to deal with sensitive situations.
Collaborating with Look Good Feel Better is a wonderful way for us to reach those who are most in need of a confidence boost. It's also incredibly empowering for our spa therapists to be involved in such a worthwhile initiative and see first-hand the impact they can make by sharing their knowledge and skills."
Sarah Emerson, Regional Manager, North, from Look Good Feel Better, said "We've been running workshops led by trained volunteers in the beauty industry for nearly 30 years. They offer practical advice about changes to skin, eyebrows, eyelashes, hair, nails and body confidence and free goodie bag filled with beauty products are provided. Volunteers in the health industry also lead our well-being focused workshops covering meditation, breathwork and gentle exercise to help reduce feelings of isolation and anxiety.
We are thrilled that the team at Rudding Park Spa, with their wealth of experience and passion were so keen to support our work. It's the first collaboration of its kind, in that the spa therapists are running the workshops alongside us. Every session offers an opportunity to meet others in a similar situation, ask questions and focus on themselves and not their cancer. We aim for lots of learning and a real boost of positivity."
15 February 2023