Meatballs Month
Raising money for the Muscle Help Foundation
November is Meatball Month! The Muscle Help Foundation Charity is encouraging the nation to come together, eat meatballs (meat, veggie or plant-based), to help raise money to support the charity's vital work in delivering transformational wish-fulfilment experiences, called Muscle Dreams, for children and young people living with Muscular Dystrophy (MD). Over the past 20 years, these Muscle Dreams have included everything from arranging for beneficiaries to meet movie stars and sporting heroes like Al Pacino and Lewis Hamilton, through to organising amazing experiences like racing around Silverstone in Porsche 9-11s or experiencing level flight in an aircraft. The charity's mission is simple - to provide unique, personalised experiences that turn dreams into reality for children and young people living with MD.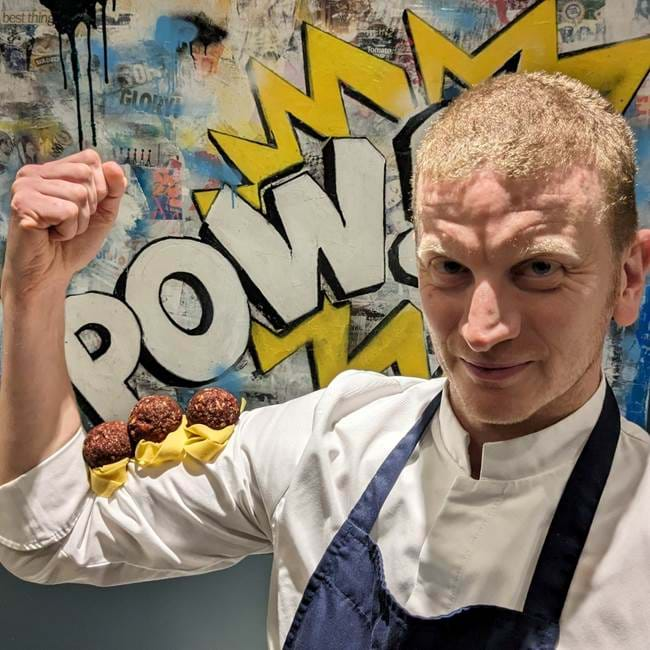 We are supporting this culinary fundraising campaign with a venison meatball dish on the menu at Clocktower Brasserie menu, with £5 from every dish sold being donated directly to the charity. Guests can also make their own donation to the charity as well should they wish to via a QR code on the hotel's menus.
Matthew Wilkinson, our Head of Kitchens, says: "We are thrilled to be supporting the Meatballs for Muscle Dreams campaign. Throughout November Clocktower Brasserie will feature 'Venison Meatballs with Pappardelle, Kale and Tio Pepe Sauce' on the menu with £5 from every dish donated to the Meatballs for Muscle Dreams campaign. It's such an worthwhile cause and I am confident our Venison meatballs won't disappoint!"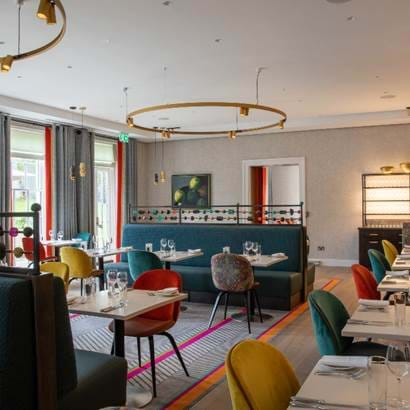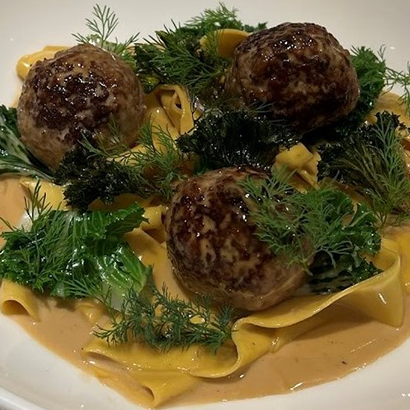 If you can't make it down to Rudding Park during November however, don't worry, because Matthew has shared his special venison meatball recipe on the #meatballmonth website. This means people wishing to support the charity, can still do so by arranging their own meatball party ay home instead and can cook Matthew's recipe for their guests.
If you're planning to hold a meatball party at home, then getting involved is easy! Simply invite your friends and family over - everyone is welcome at the table. Cook them a lovely meatball dish - meat, veggie or vegan. Ask for a donation and in doing so, you'll be raising funds to support the Muscle Help Foundation to continue to deliver its wish fulfilment experiences. Sign up today and find Matthew's recipe as well as plenty more cooking inspiration here
The meatball month campaign has got the backing of an amazing array of notable chefs. As well as Matthew Wilkinson, the campaign is also being supported by Tom Kerridge, Angela Hartnett, Tom Parker-Bowles, Ken Hom, Lawrence Dallaglio, and comedian, presenter and writer, Harry Hill, who also presents Junior Bake Off. Harry released a video recently asking the nation to 'don their aprons' and start planning their meatball parties.
To find out more about the campaign visit the Meatballs Month website and be inspired by all of the amazing chef recipes.