Sharing the Love this Valentines
Never before has is been more important to alleviate loneliness
At the heart of our business we have an incredible team who love welcoming guests and doing everything they can to ensure all guests have a wonderful experience and create shared memories. Then came the Pandemic.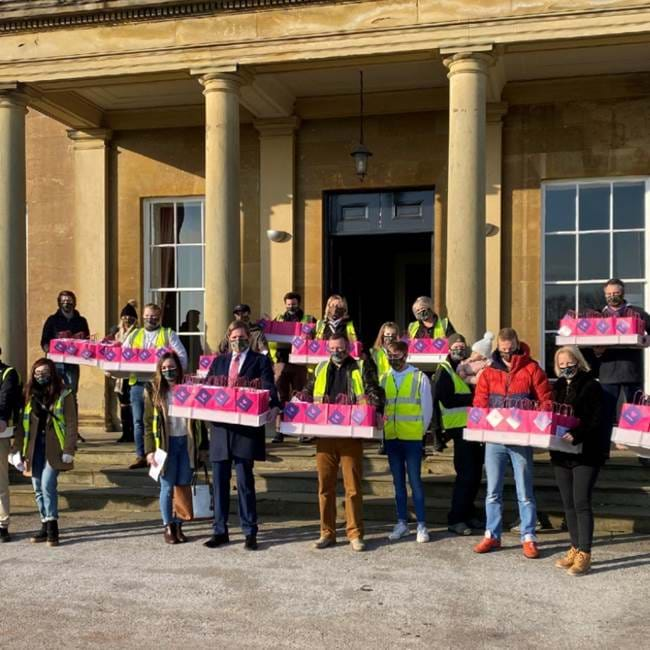 We had hoped for a positive start to 2021, however with the country in lockdown 3, many of us are experiencing feelings of loneliness and isolation. For the older people in our community who are living on their own, those feelings are even more prevalent, which is why it's so important to reach out to those most in need.
With this in mind, we were delighted to have team up with Supporting Older People to help with the amazing work they do in our wonderful community.
Our chefs cooked up a storm to create hundreds of homemade treats and a team of Rudding Park volunteers went out and about in #harrogate delivering the valentine gifts to 250 of SOP's older members. All deliveries were meticulously planned to ensure social distancing and the right safety precautions were in place to make these deliveries possible.
Shout out to Julia, our lovely Front Office Manager who spearheaded this project (and whose birthday falls on Valentine's day!) Julia says "Being furloughed for much of the last 11 months has not diminished the team's desire to do what they can to make people smile. In fact this, and having to self-isolate has really highlighted the importance of alleviating isolation. We hope these little treats brought a smile to their faces and helped them feel loved this Valentine's Day!"