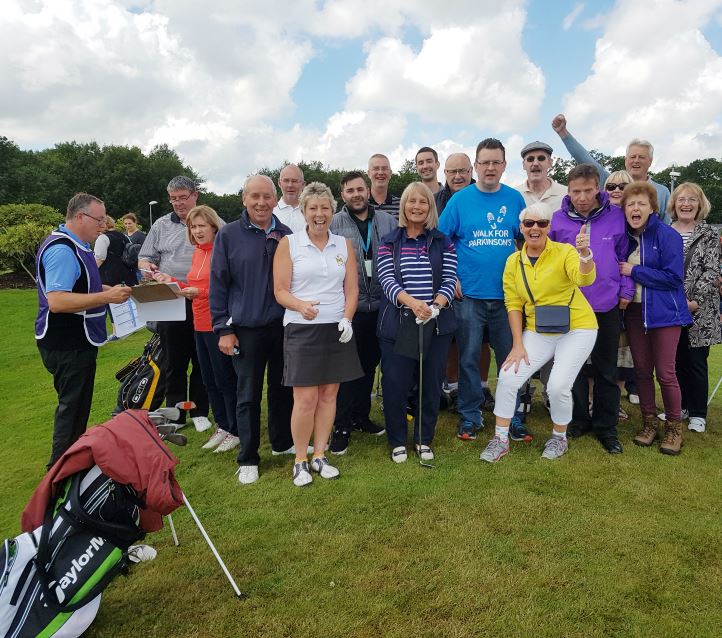 Parkinson's Friendly Golf
Parkinson's Friendly Golf

Play twice a month on Wednesday's

Yearly Putt for Parkinson's event
Change Attitudes
Find A Cure. Join Us

Parkinson's friendly golf is aimed at improving the health and well-being of an ageing population by introducing them to the world of golf. Rudding Park has been working with 'Golf in Society' for two years inviting those who suffer from Parkinson's and their carers to play on a Wednesday twice a month. Our 6 Hole Repton Short Course provides a fantastic opportunity to enjoy the game offering physical, mental and social stimulation for the person living with Parkinson's. Our golf members act as 'Golf Buddies' and there is a real camaraderie!
Antony Blackburn, Founder of Golf in Society commented "It's been an amazing two years since we started the pilot. We've encouraged so many people with Parkinson's to enjoy golf - many of whom had never played the game before. We are very proud to have proved how golf can become a special part of your life - even when Parkinson's tries to get in the way.
Renee Dickinson, Chair for Harrogate Parkinson's UK says "Both Rudding Park Golf and 'Golf in Society' days have brought a great deal of benefit to our branch and our members. We had no idea how well this would be received by members but found them to be incredibly receptive to the idea and very excited to be part of the Golf Days. They enjoy the competitive spirit, the friendship and the exercise. Another added bonus we had not foreseen is that it has brought new members to the branch and new possibilities for exercise, which is vital to Parkinson's people."
Raising awareness is a major part of what Parkinson's Harrogate strive to do. If you would like to help raise awareness email Renee Dickinson renee@countryfabrics.co.uk or if you are a golfer with Parkinson's and would like to get on the course email Anthony Blackburn email golfinsociety@gmail.com