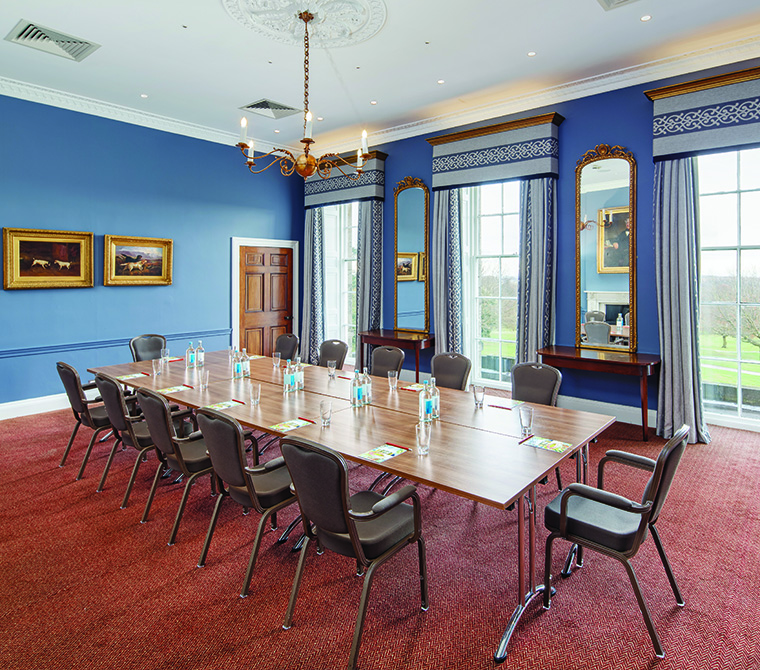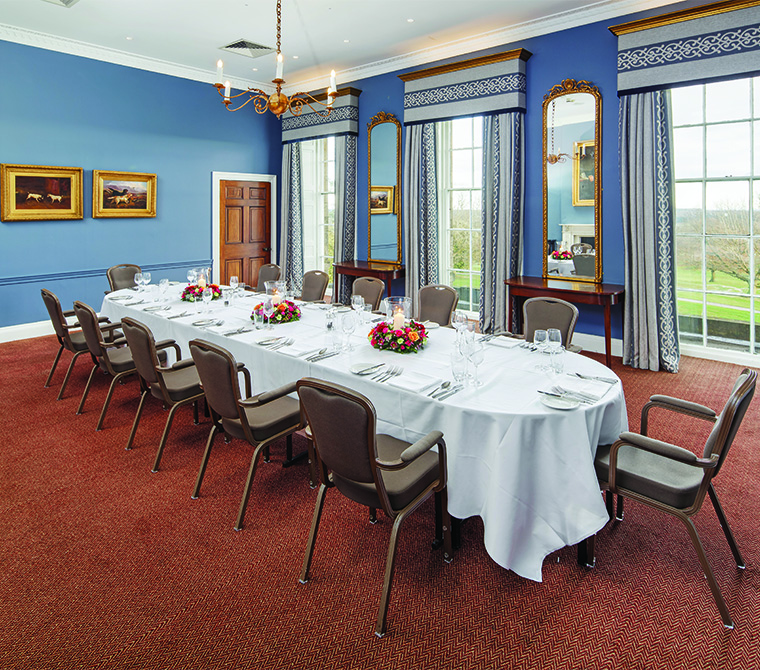 Boardroom
Tradition and privacy
Day delegates from £43pp
Explore
3D Walk Through

Theatre - 40

Cabaret - 20

Classroom - 20

Boardroom - 16

Menus

Find out about our history
see galleries
Natural light
with blackout options
If you're looking for a room to hold your next board or senior management team meeting, our Boardroom is the ideal size.
Located on the first floor, the Boardroom overlooks mature parkland and the Vale of York.  
A projector can be supplied, along with essentials such as notebooks and flipcharts. Blackout shutters enable you to control light levels and eliminate glare for a crisp presentation.