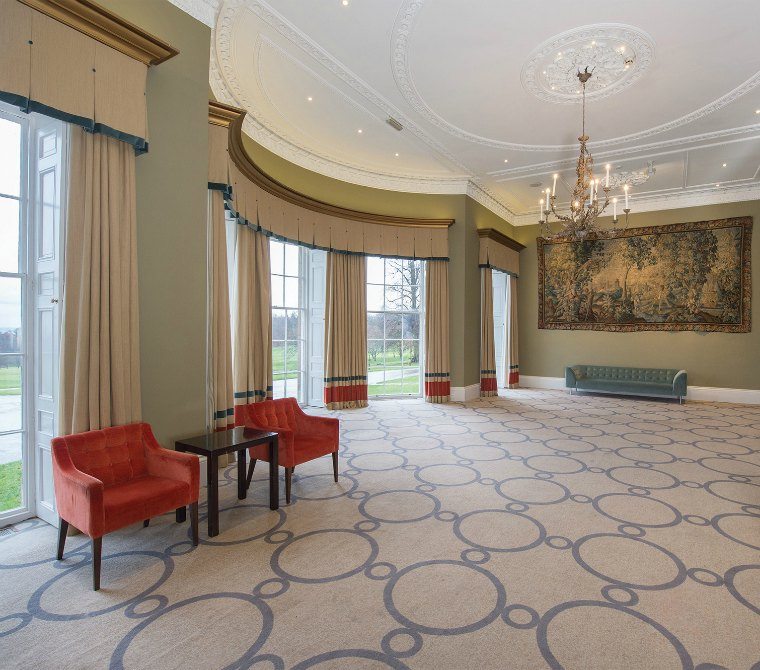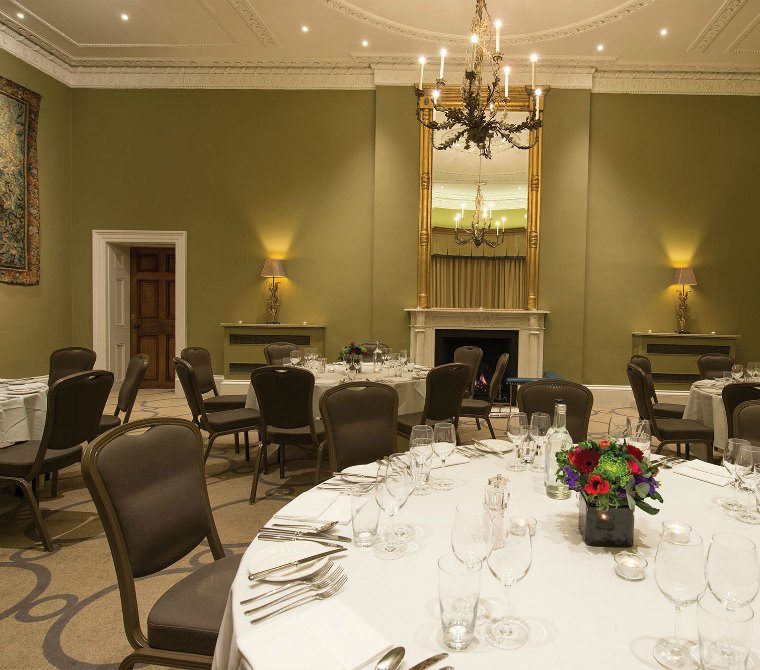 Drawing Room
Historical elegance
Day delegates from £43pp
Explore
3D Walk Through

Theatre - 80

Classroom - 40

Cabaret - 40

Boardroom - 36

Menus

Find out about our history
see galleries
Period charm
a contemporary twist
If you're planning a prestige event and looking for a period setting take at look at our Drawing Room.
The full height bow windows in the Drawing Room offer spectacular views over the golf course. Historically a place for entertaining, the Drawing Room would have been used for receiving visitors, and for the ladies of the house to retire to after dinner.
The Drawing Room can be booked on its own, or together with the Library to create a larger space. You can also create a suite of interconnecting rooms by adding the Blue Room. You could choose to hold a reception in the Drawing Room, followed by a presentation in the Blue Room and dinner in the Library. A small ante-room is also available for registration.