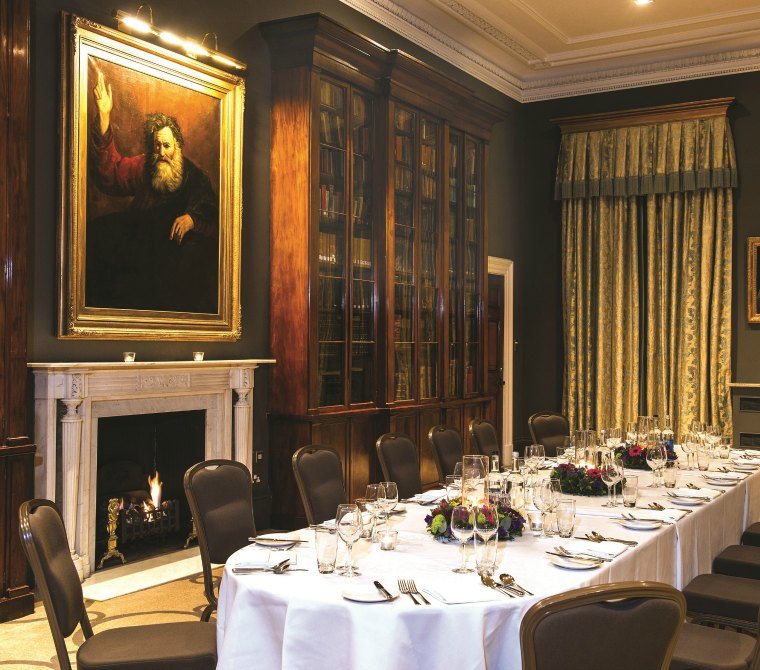 Library
Dignified and refined
Day delegates from £43pp
Explore
3D Walk Through

Theatre - 80

Classroom - 40

Cabaret - 32

Boardroom - 36

Find out about our history

Menus
see galleries
Dinner amongst
great thinkers
If you're planning a prestige event which requires a certain gravitas, you'll find it in our Library.
Original floor to ceiling mahogany bookcases line the Library. The room can be used in conjunction with the terrace and herb garden.
You can book the Library as a single room, or together with the Drawing Room to provide flexibility or create a suite of interconnecting rooms with the addition of The Blue Room. You could choose to hold a reception in the Drawing Room, followed by a presentation in the Blue Room and dinner in the Library. A small ante-room is also available for registration.