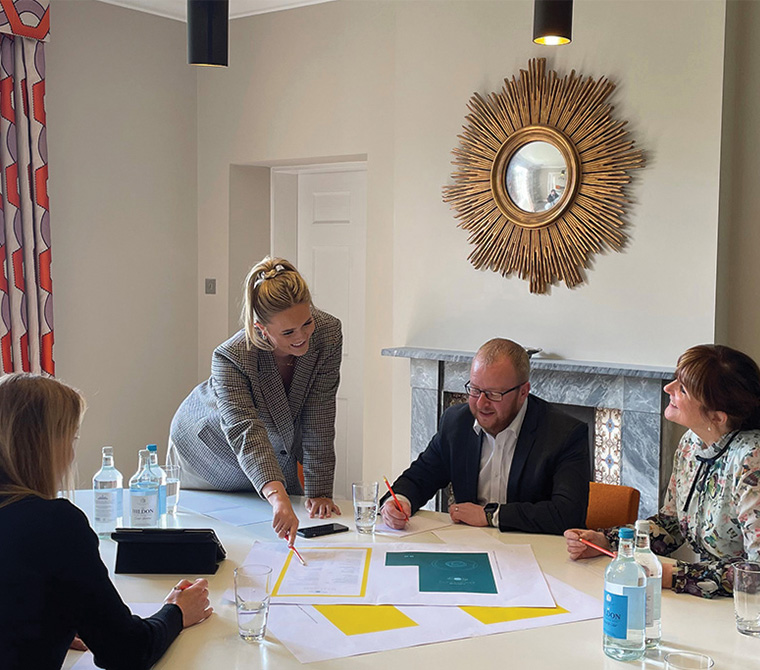 Russell Room
Where business becomes pleasure
Day delegates from £35pp
If you're working on a project which requires input from the whole team, the Russell Room is ideal for collaboration and encouraging participation.
The table fits up to 10 people and is large enough to spread out your visuals or plans, but small enough for everyone to be able to access and contribute. Plus, the smart screen technology is sure to boost productivity and engagement. Just connect your devices to the screen to interact and annotate. With just the touch of a button, your notes/meeting minutes can be emailed to you direct from the screen. Watch video 
The vibrant, contemporary look of the room is sure to encourage creativity and the adjoining room can be used as a break-out area or for workshop activities.