Ashlea and Chris
Friday 16 September 2022
A&C tied the knot with a timeless Reception in the Radcliffe Room on Friday 16 September 2022. 
With stunning décor, a walk around the gardens and moments shared just for two - it was the perfect day seeing two families become one
Read the full blog to find out how they fell in love, chose their suppliers and how Father Ian has everyone in giggles…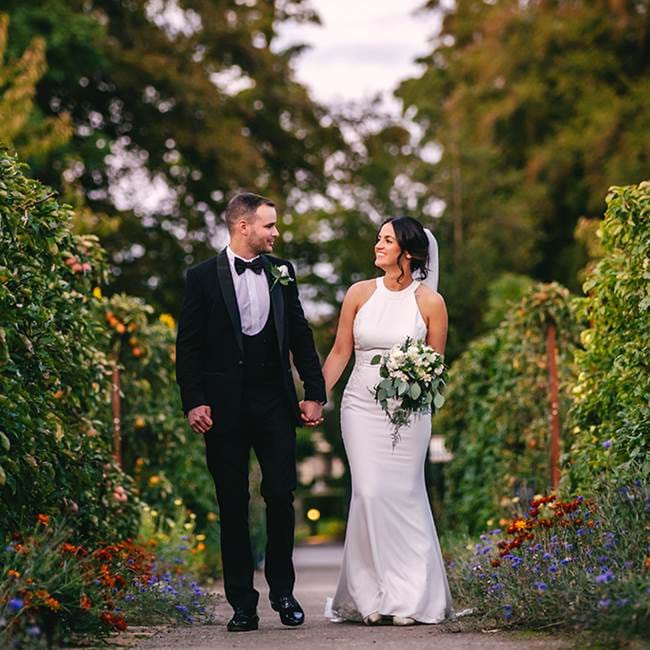 So, how did you two meet?

We met ten years ago and then bumped into each other again two years later in a bar when I was out for my birthday. Chris asked to take me on a date when I returned from my holiday to Italy/Spain.
When did you know they were 'the one'/how did they pop the question?
Almost immediately! We had a fab first date and then had a few more dates within a few weeks, we just hit it off and had lots of fun together 😄.
What was the biggest MUST HAVE for your wedding?

Trio Vivo - we saw them at a Rudding Park wedding fair a few weeks after getting engaged and we just had to make sure they were playing on our big day! They also supplied our white dance floor for the evening party, which made a big difference to the room.
Other than saying 'I do', what is the most unforgettable moment from the day?
Seeing each other for the first time in the chapel was special, getting time to ourselves on the top table during the wedding breakfast and our walk through the gardens with our photographer later in the day as we were finally able to talk to one another and take in the day.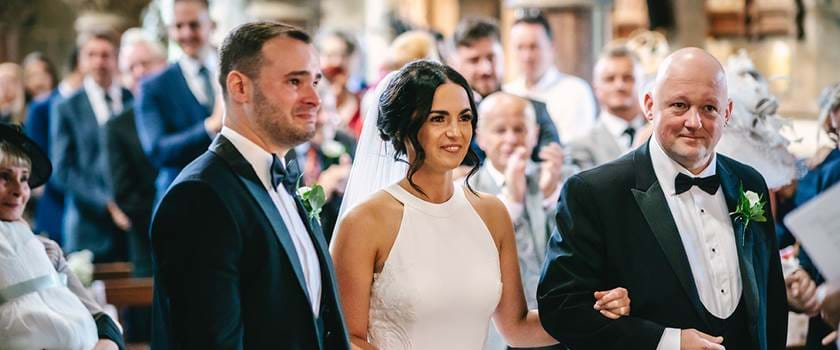 Which supplier was a real stand out for you? The unsung star who deserves a special mention.
Everyone did such a fab job, we especially loved the flowers by Colette as they made such a difference to the room.
What was it in your eyes that gives Rudding Park the WOW factor?
The chapel is beautiful and was what initially sold the venue to me. Chris and I were treated so well in the lead up to the wedding and have continued to be afterwards by the RP team. I think it's a great venue as it caters to weddings of any size with a selection of different rooms, you and your guests can stay on site which is ideal and our guests said they LOVED their stay.
How did you style your space? Did your wedding day have a theme?
We wanted something that would be elegant and timeless and I was certain I wanted white and green right from the start of our planning back in 2019. We used a mixture of high and low floral displays on the tables with a run of flowers, tea lights and candles along the front of the top table. We wanted the personal touch so had some of our friends and family help us design the place cards, menu cards, table numbers and build the table plan.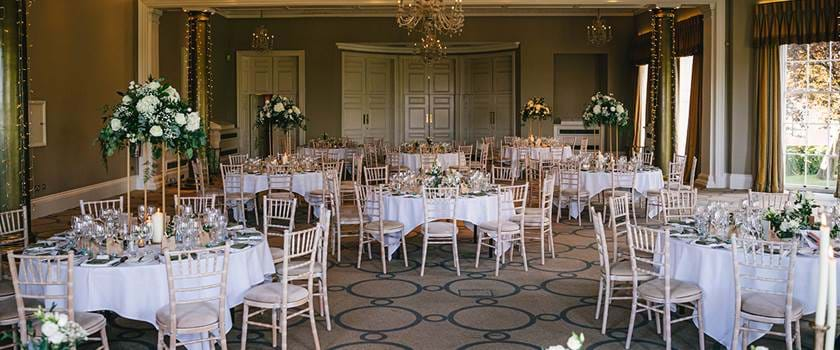 What is your funniest memory from the day?
There were lots of little moments we laughed about but I think everyone will remember the 'Father of the bride' speech. Father Ian was brilliant in the chapel and someone outside had commented to say they wondered what was going on in there as they just kept hearing laughter!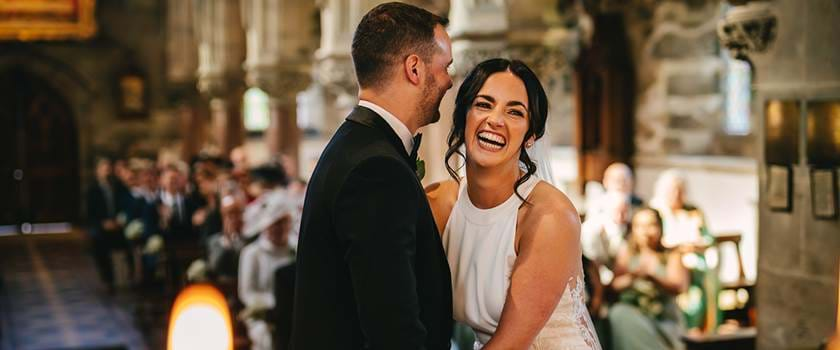 What's the best advice you could give to couples who are about to tie the knot at Rudding Park?
Be sure to book early and meet with your suppliers to explain what you are wanting to achieve…then let them work their magic!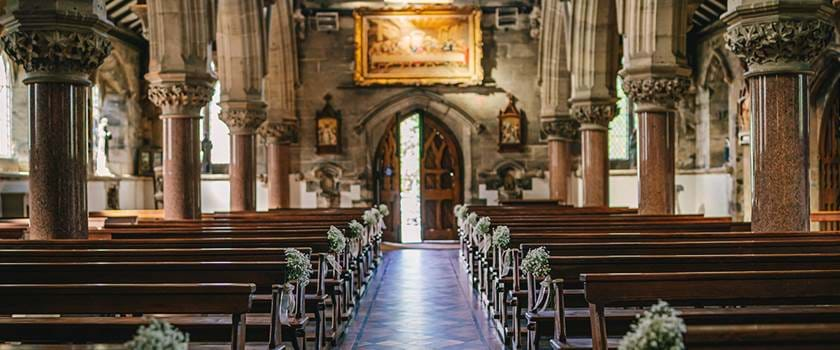 And finally, we'd love to hear about your experience with Rudding Park....
It's a time in our lives we will never forget. We loved Joe (from Rudding Park) on our wedding day, he made the day so special for us ensuring everything was how we envisioned it and went to plan so we could just enjoy ourselves. He even checked in with our mothers to ensure they were happy and having a good time. Also, everyone kept telling us how amazing Father Ian was - it was the best wedding service our guests had been to!