Helena and Tufail
Saturday 29 April 2023
Helena and Tufail tied the knot on Saturday 29 April with a beautiful ceremony and reception in the Radcliffe Room. 
We loved seeing how H&T transformed the Radcliffe Room from day to night with the most incredible details and luxe styling. The all white flowers, pillar candles and gold accents exudes glamour and opulence, perfectly complementing the high ceilings and chandeliers in the Radcliffe Room.
Whilst the reception drinks and photo opportunities took place outside, the space was transformed yet again by the team at Luxury Event Groups for the wedding reception. Think round tables, an incredible Poppy Pickering Cake and repurposed floral centrepieces from the aisle - it was a set up to remember. The evening was sure to go out with a bang as Optimum Fireworks put on a show stopping display!
Read on to find out how they fell in love, chose their suppliers and how the bride sent one of the ushers on a wild goose chase for a lost bow-tie that was 'safe'ly kept all along!
We hope you feel inspired...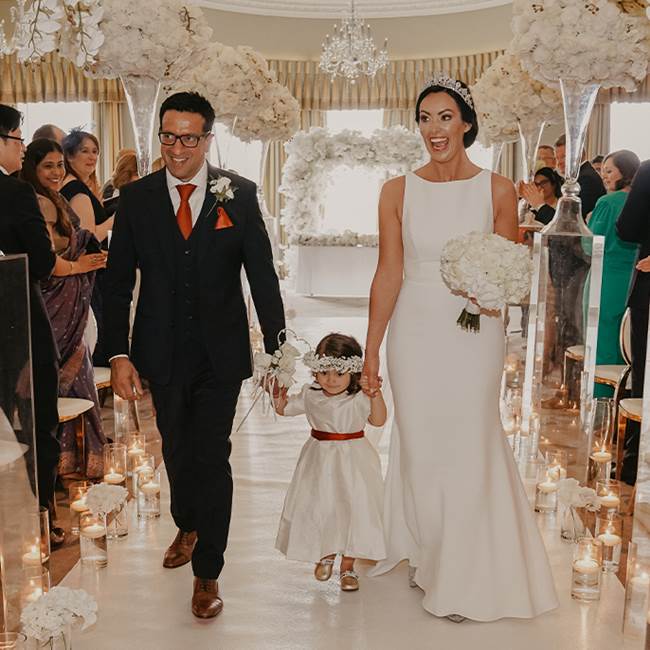 So, how did you two meet?
At work.
When did you know they were 'the one'/how did they pop the question?
Tufail proposed at the Pierchic restaurant in Dubai in front of the Burj al Arab.
What was the biggest MUST HAVE for your wedding?
A gorgeous venue and a Poppy Pickering cake.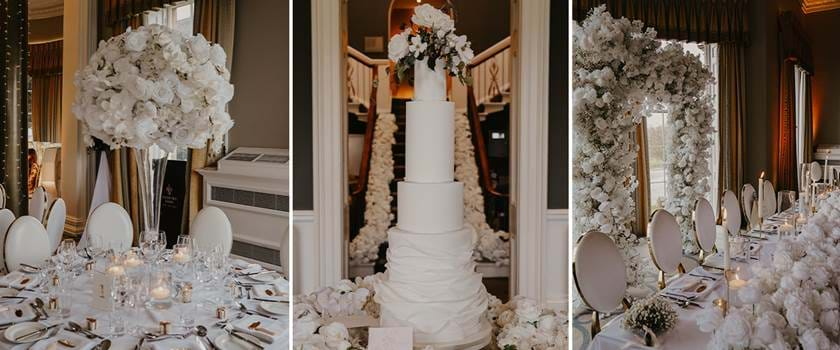 Other than saying 'I do', what is the most unforgettable moment from the day?
The fireworks.
Which supplier was a real stand out for you? The unsung star who deserves a special mention.
Dominique from Poppy Pickering for the most perfect wedding cake.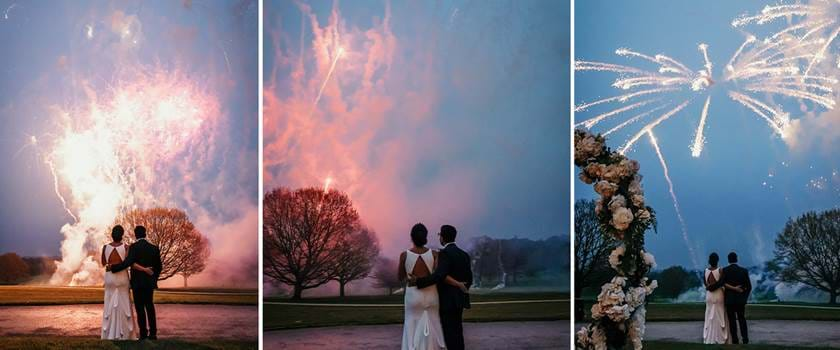 What was it in your eyes that gives Rudding Park the WOW factor?
A stunning venue with beautiful outdoor spaces for stunning photos and views. Also plenty of accommodation options - all which were lovely.
How did you style your space? Did your wedding day have a theme?
I wanted a classy and elegant plain white theme - Luxury Event Groups fulfilled my wishes perfectly.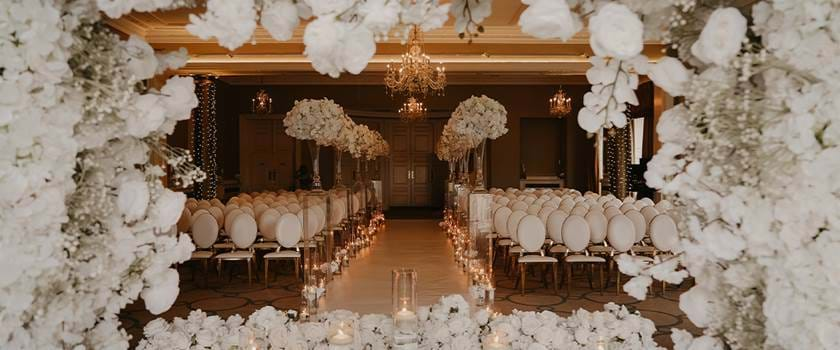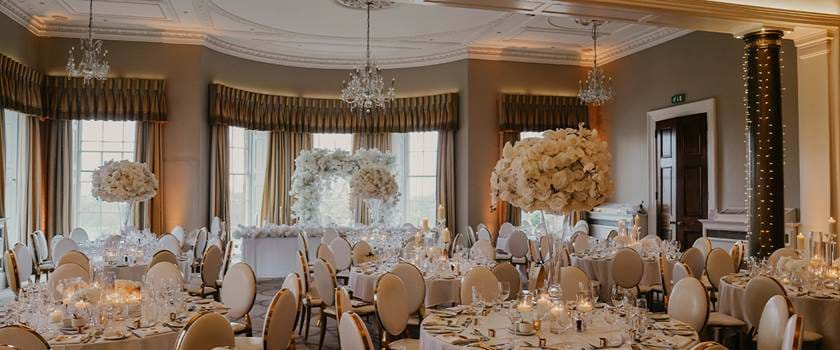 What is your funniest memory from the day?
Losing the pageboys bow tie only to remember I (Helena) had put it in the safe in the suite to keep it safe. One of the ushers left Rudding to try and source a new one before the ceremony. Ooops.
What's the best advice you could give to couples who are about to tie the knot at Rudding Park?
Rudding is a stunning venue so use these spaces well for gorgeous photos.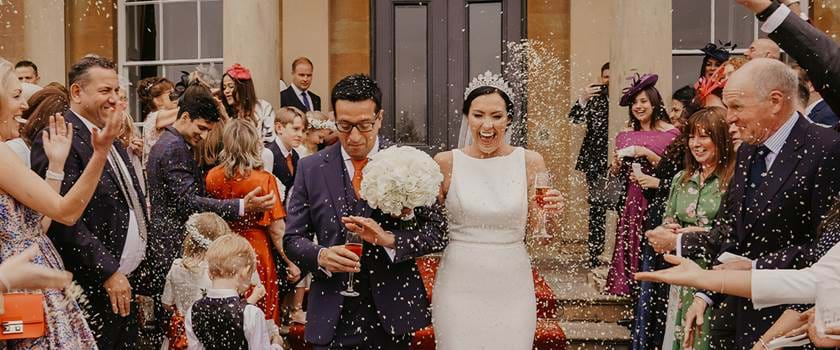 And finally, we'd love to hear about your experience with Rudding Park....
I wouldn't have wished to have married anywhere else. It was a perfect day at a perfect venue.