Kate and Michael
Saturday 13 May 2023
K&M tied the knot on Saturday 13 May 2023 with a beautiful blessing in the Chapel followed by a reception in the Crosby Suite. Their love story started with a swipe right on hinge and as Michael showed up to the first date a little tipsy, the relationship almost didn't make it past a first date.
Fast forward to a Christmas proposal and emergency nail appointment, the rest is history. With Colin & Connie by their side, a nod to The Office US and four months to plan the wedding, it really was the most special day celebrating with everything that matters to the couple most!
Read the full blog to find out how they fell in love, chose their suppliers and how the whole wedding party were dragged to the dance floor for The Birdy Song...
We hope you feel inspired...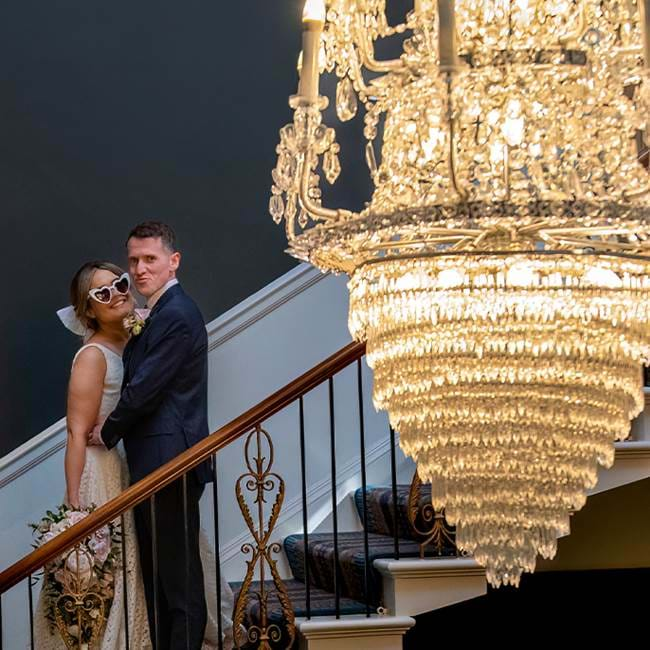 So, how did you two meet?
The classic love story of our time... on Hinge.
It almost didn't become a second date as Michael was really drunk after two drinks (I didn't know he had a couple before we met so not as much of a light weight as I thought) and had there not been over a week between the 1st and 2nd date and a LOT of chats that meant I started to get the feels so when we had our second date I was hooked.
When did you know they were 'the one'/how did they pop the question?
Lots of small little things that just added up so when we had the festive period time apart I realised that I was falling for him!
The proposal was really cute, I was sitting at the end of the bed just after a bath in my pyjamas with no make up on and Michael gave me an envelope with "something silly in it", inside was a Christmas decoration in it saying "first Christmas engaged - Kate and Michael 2022". I looked up confused and he was down on one knee and said all of the cutest things and also told me he had called my Dad up to let him know what the plan was. He gave me a proposal ring as he wanted us to pick the engagement ring together, so I had to have an emergency nail appointment ready for trying on rings the next day!
What was the biggest MUST HAVE for your wedding?
For everyone to feel comfortable and happy and to just have fun!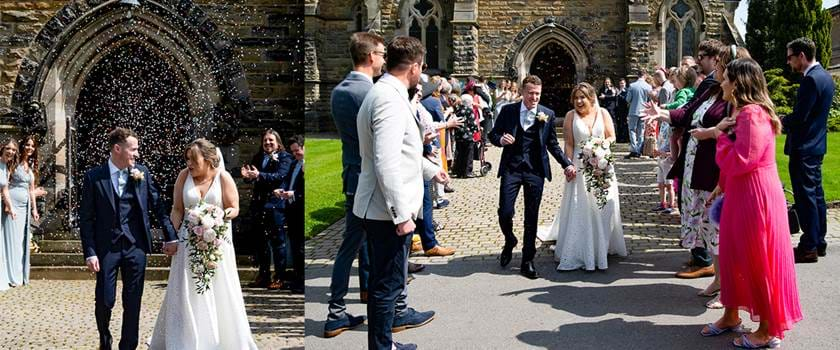 Other than saying 'I do', what is the most unforgettable moment from the day?
My Dad actually walking me down the aisle! It was just the most perfect moment that I didn't know if it would happen or not as he can't really walk much anymore.
Which supplier was a real stand out for you? The unsung star who deserves a special mention.
Colette was AMAZING! I showed her a couple of Pinterest photos and she got exactly what I wanted for the bouquets and table arrangements. It was just so easy and I didn't stress at all as I knew she got what I wanted.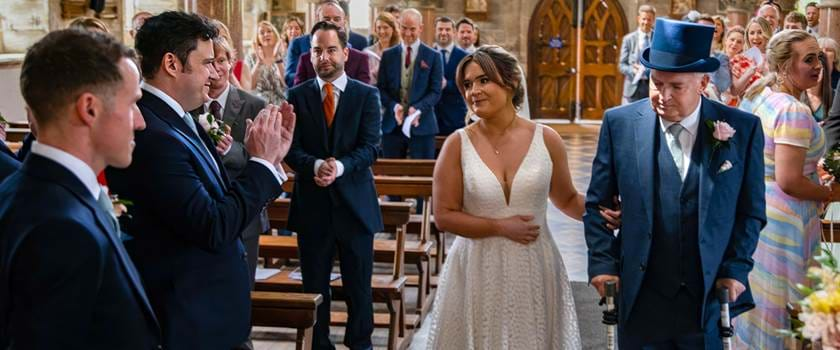 What was it in your eyes that gives Rudding Park the WOW factor?
The surroundings and the staff! The staff are just perfect and no request is ever too big or small! Also, the chapel is utter perfection, everyone has commented on how beautiful it is in the photos.
How did you style your space? Did your wedding day have a theme?
We wanted it all the be quite clean and simple, lots of greenery and the roses and peonies.
The table plan was The Office US and was just gorgeous (bought it off Etsy) as it is our TV show and I wanted a fun but quite classy version.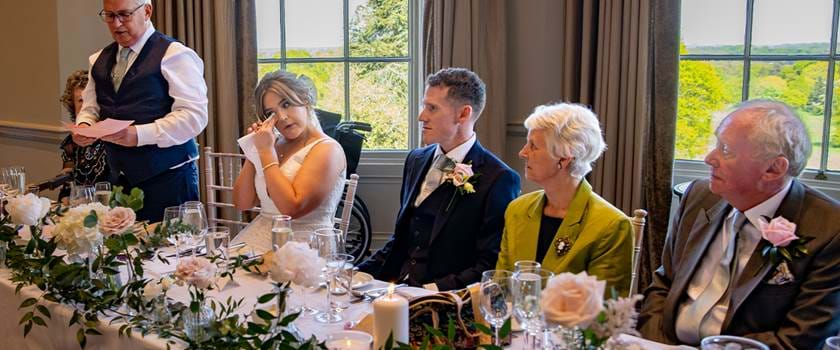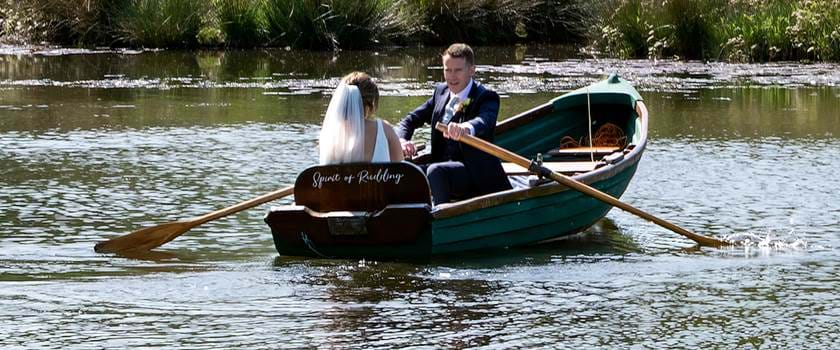 What is your funniest memory from the day?
Getting my new husband and my family on the dance floor to do The Birdy Song dance, it was just so fun and the photos show the enjoyment and laughter from everyone.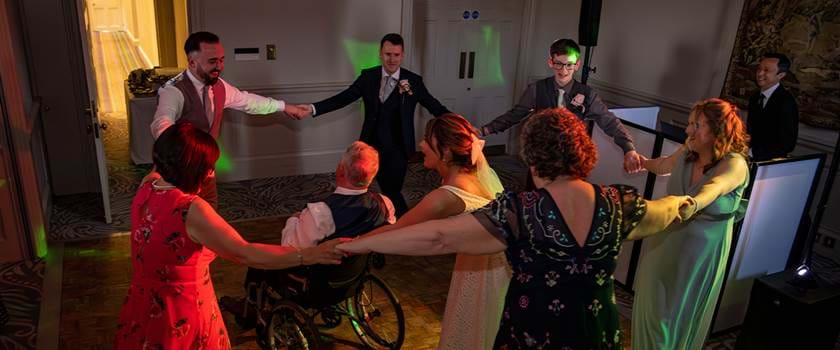 What's the best advice you could give to couples who are about to tie the knot at Rudding Park?
As well as the typical take a moment out of the day to savour and take it all in. Just go with the flow and don't stress about things you can't control, the manager we had (Nicky Villars) sorted things out before we could even ask (she is worth her weight in gold!), so just take a breath and enjoy yourselves, you'll only do it once so just smile and have fun.
And finally, we'd love to hear about your experience with Rudding Park....
Rudding Park is the most perfect location to get married at, with the gorgeous chapel, beautiful surroundings, amazing staff and delicious foods we couldn't have asked for anything more! We only had 4 months to organise our perfect day but it never felt rushed or that we couldn't do/have things, Sarah Coughlin was just wonderful and beyond the best organiser!
Oh and the granola is the BEST, I've not stopped thinking about it since the wedding weekend!