Lauren and Harry
Sunday 30 April 2023
Lauren & Harry tied the knot with an incredible Reception in the Radcliffe Room on Sunday 30 April 2023. Their love story started at work and knowing a few things about legal documents, there were no hesitations saying 'I do' and signing the dotted line. 
With their pooch by their side and a first dance under a canopy of twinkly fairy lights – it was one magical celebration. Lauren & Harry opted for long social tables adorned with beautiful neutral floral designs. Think blush and white flowers packed with gorgeous green foliage and eucalyptus. By the end of this read, you'll be like us and dreaming of a social reception.  
Read the full blog to find out how they fell in love, chose their suppliers and how no flowers and décor could ever be enough for L&H…
We hope you feel inspired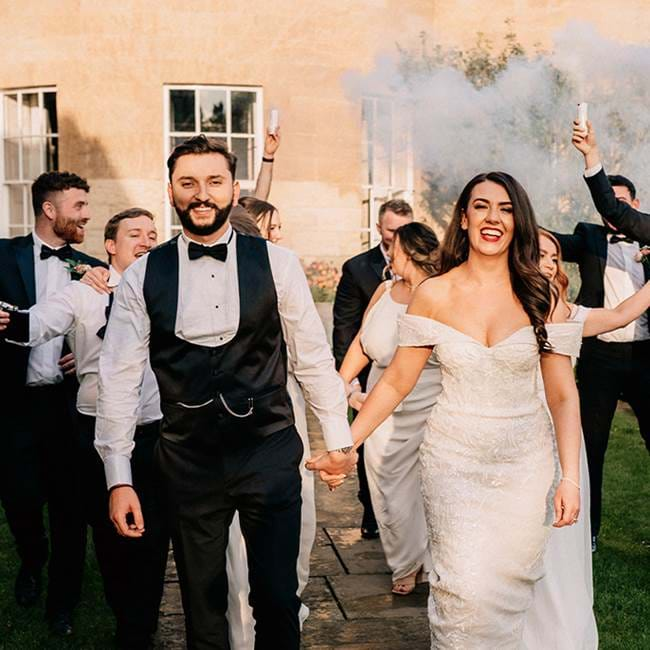 So, how did you two meet?
We met when we were both paralegals at a law firm in Preston
When did you know they were 'the one'/how did they pop the question?
Harry proposed near a waterfall in Keswick
What was the biggest MUST HAVE for your wedding?
Entertainment all day.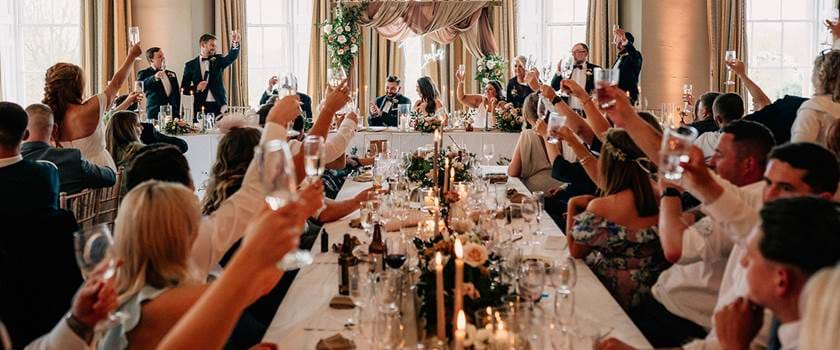 Other than saying 'I do', what is the most unforgettable moment from the day?
Everyone keeps telling us that the feedback was amazing, the boys all did amazing with their speeches as well.
Which supplier was a real stand out for you? The unsung star who deserves a special mention.
Fleur Designs made it all come to life and the room looked amazing. Event Music as well helping to design the canopy for above the dance floor which hadn't been done at RP before really looked amazing.
What was it in your eyes that gives Rudding Park the WOW factor?
The chapel.
How did you style your space? Did your wedding day have a theme?
Flowers everywhere and long tables to be more sociable, not something I had seen from other blogs at RP.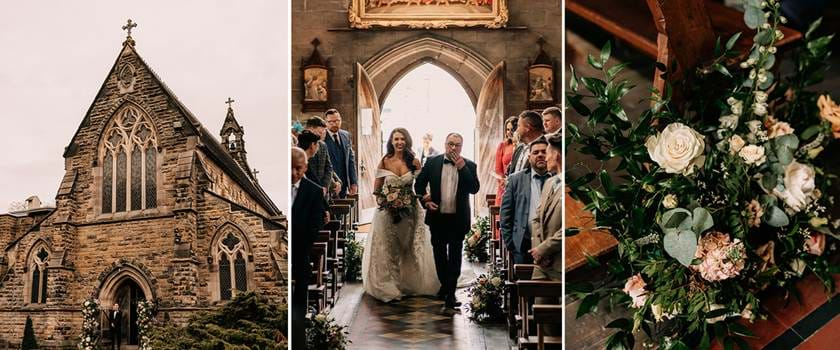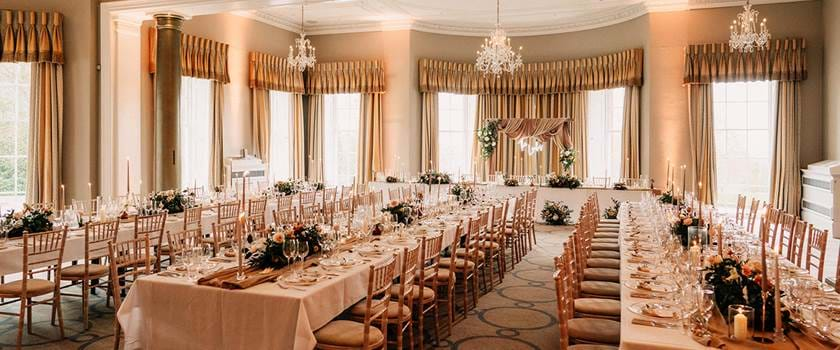 What is your funniest memory from the day?
Having Arthur our dog come for photographs and taking him and playing near the lake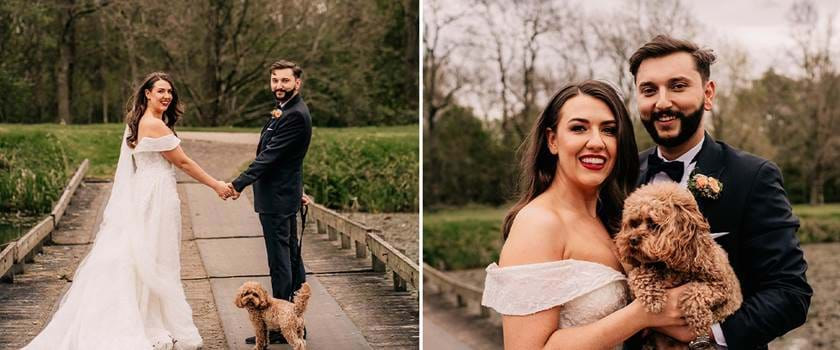 What's the best advice you could give to couples who are about to tie the knot at Rudding Park?
To do it, nothing was too much and our coordinator on the day went above and beyond. We forgot the plug for the neon sign and she moved mountains to get one in time for the reception. The guests loved every second and said it was the best wedding food they had ever had.
And finally, we'd love to hear about your experience with Rudding Park....
As above.