Leanne & Sam
Friday 14 April 2023
Leanne & Sam tied the knot on Friday 14 April 2023 with a beautiful ceremony in the Drawing Room followed by a reception in the Crosby Suite 
Their love story started with a 'who is that?!' in the shopping centre. Fast forward a couple of years to a walk around the lake and the rest is history... 
With unreal décor and multi purpose flowers - Leanne & Sam are a Pinterest dream! Read the full blog to find out how they fell in love, chose their suppliers and how the best man took his speech duty very seriously, hairbrush and all! 
We hope you feel inspired...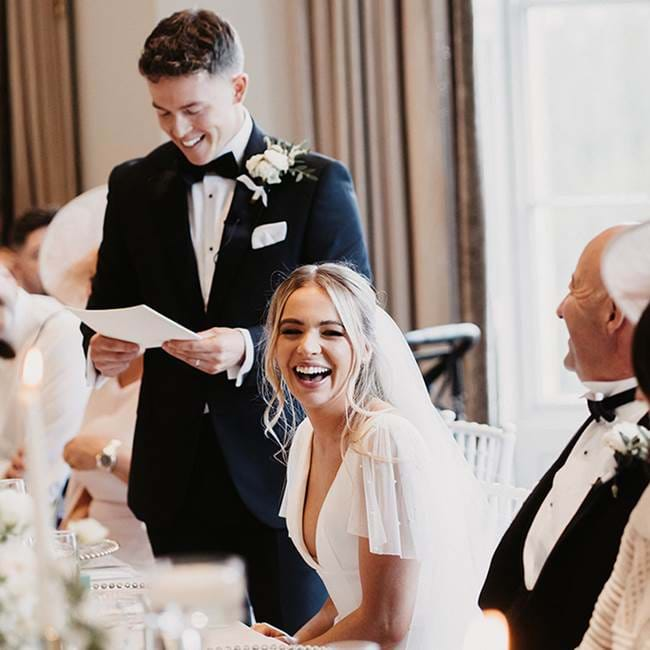 So, how did you two meet?

We both worked in the same retail shopping centre, and after Sam visited a friend that Leanne worked with she asked 'who's that?' After connecting on social media, we started speaking a few years later and hit it off instantly! The rest is history!
When did you know they were 'the one'/how did they pop the question?

After having the engagement ring for a good few weeks, I was waiting for the right time to propose to Leanne. It was one evening in late summer, walking round a lake, a very special place we visited almost everyday together in lockdown, when I popped the question to Leanne. With no hesitation she SAID YES!!!
What was the biggest MUST HAVE for your wedding?

The biggest must have was to have our closest family and friends there and a good getting ready playlist!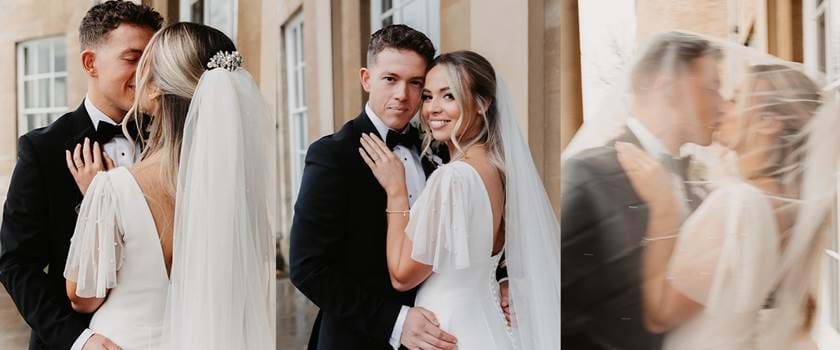 Other than saying 'I do' what is the most unforgettable moment from the day?
The whole day will be one we will never forget, but in particular one of our most memorable moments was when we shared lots of laughs having some photos underneath the blossom tree outside after the ceremony.
Which supplier was a real stand out for you? The unsung star who deserves a special mention.
It may sound cliche but we definitely couldn't pick just one! Everyone played a huge part in making our day so very special.
What was it in your eyes that gives Rudding Park the WOW factor?

Of course Rudding Park is a beautiful venue, but what really made it for us are all the incredible staff who are polite, courteous and go the extra mile in making you feel special during your stay. In particular, a special mention for Joe Fernandes who's attention to detail and customer service was above and beyond throughout the whole of our Wedding Day.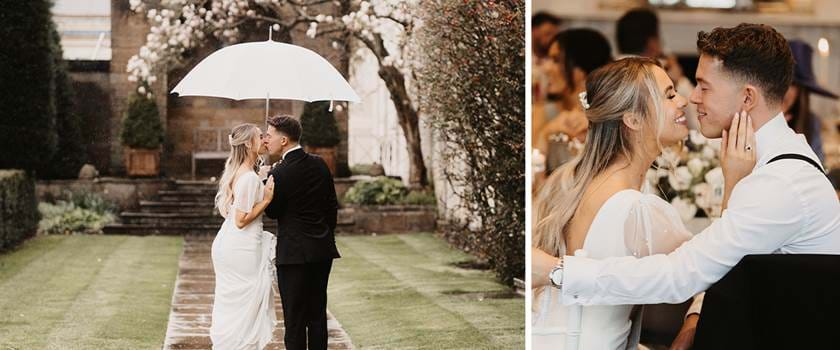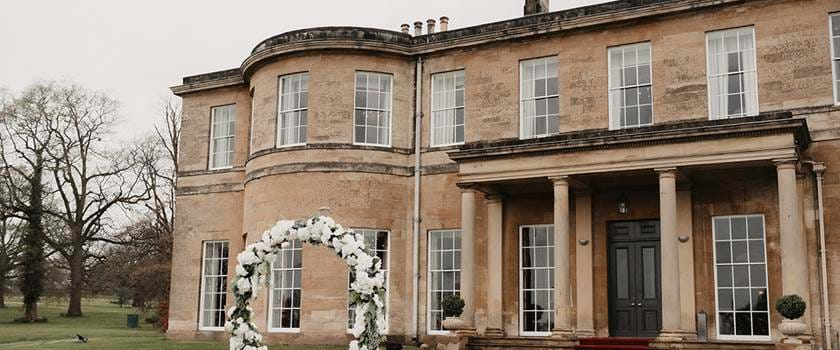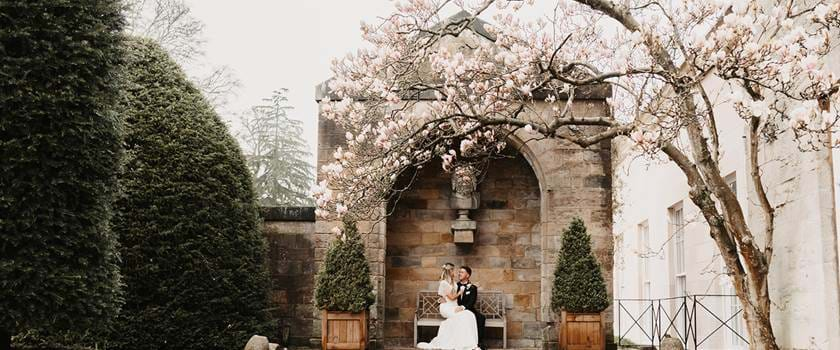 How did you style the space? Did your wedding day have a theme?

Our wedding space wouldn't have been complete without the Ambience styling team. The vision for our wedding was elegance and timeless class.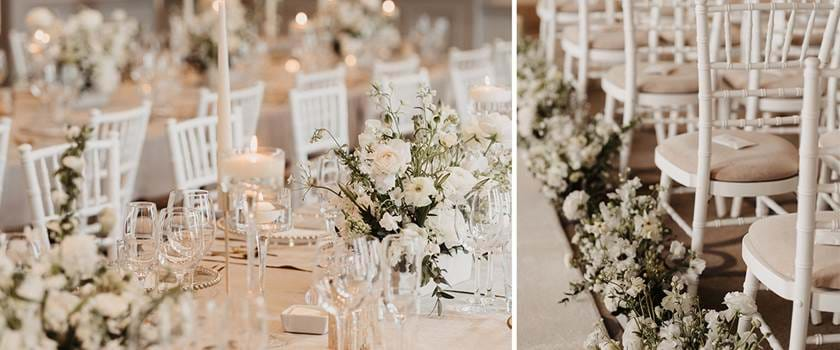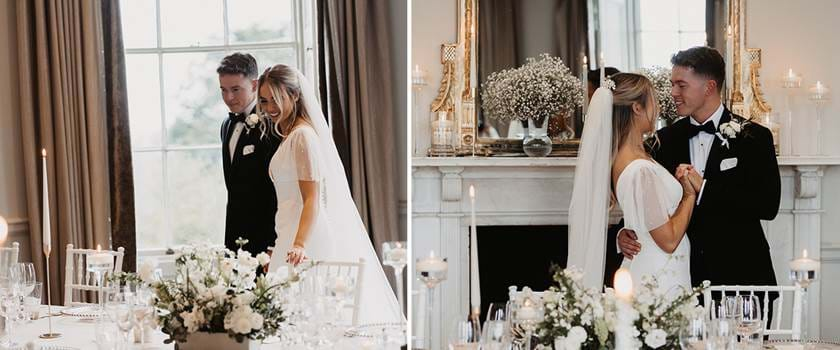 What is your funniest memory from the day?
Definitely the speeches, in particular my best man James. I told James for weeks that we would be using a microphone for our speeches. Let's just say he was rather shocked and a little nervous when the night before I told him there was going to be no microphone. Fast forward to the day and before James starts speaking, he pulls out his girlfriends hairbrush that he told everyone he'd been practising with in front of the mirror for weeks prior. It got the room laughing in tears straight away…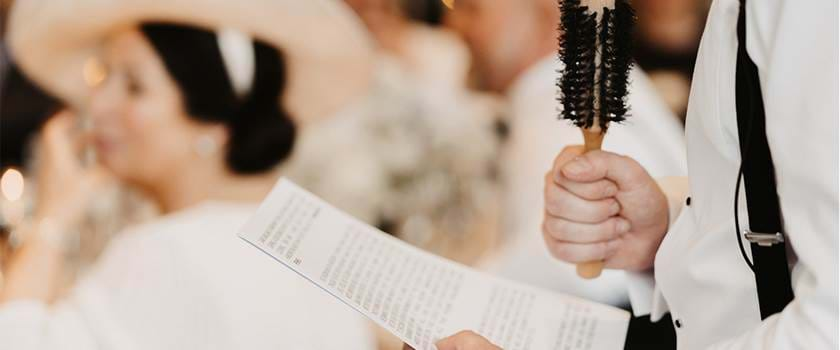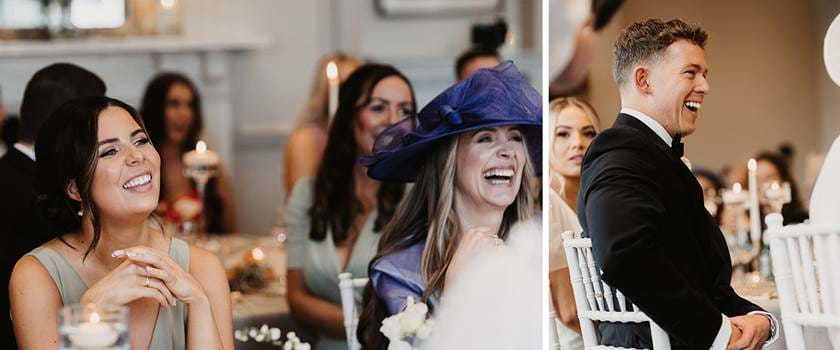 What's the best advice you could give to couples who are about to tie the knot at Rudding Park?
Enjoy every moment leading up to the wedding and on the day as it goes so much faster than you think. Try not to feel any stress, Rudding Park's team are spectacular and it truly is the best day of your life.
And finally, we'd love to hear about your experience with Rudding Park....
From the moment we arrived at our first viewing in November of 2021, we knew that it was going to be the venue for us. We had many visits in the lead up to our wedding day and each time we felt more and more welcome and knew we'd made the right choice. From the hotel rooms to the spa, the gardens and the truly stunning exterior, we can't recommend Rudding Park enough and will be happy to visit again and again throughout our married life. Thank you!!!