Loren & Terence Carter
Wednesday 13 April 2022
Loren & Terence tied the knot with a beautiful wedding in the Crosby Room on Wednesday 13 April 2022. 
From childhood sweethearts to saying 'I do' at the altar, it's been 19 years in the making. Read on to find out how they fell in love, chose their suppliers and had a little Freudian slip in the wedding speech... 
We hope you feel inspired!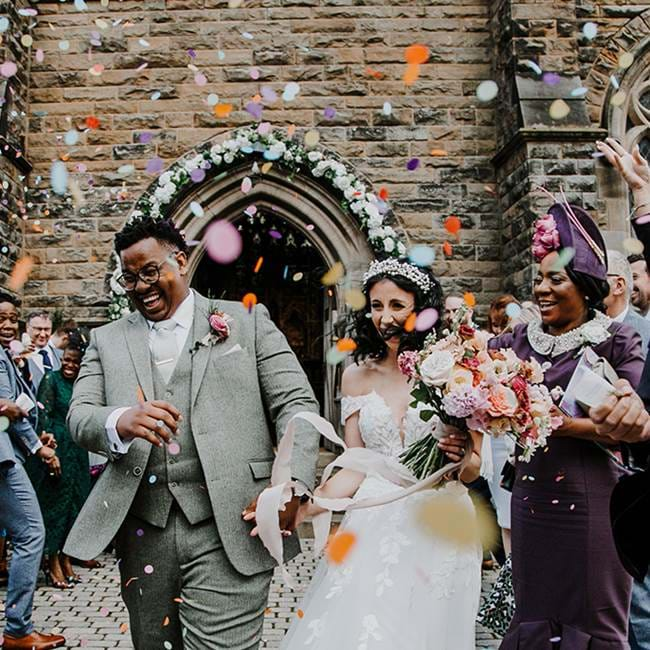 So, how did you two meet?

We met at secondary school (aged 11), where we were best friends. From the moment we met, we were inseparable. Loren loved the academic side of learning whilst Terence loved the social side of learning - Loren used to share her homework and Terence used to share the gossip! As we both went to University (Loren went to York and Terence, Sheffield) we didn't talk as much but would always unexpectedly bump into each other when we were out in Sheffield. When Loren moved back to Sheffield, we decided to this time organise a catch-up and the rest is history!
When did you know they were 'the one'/ how did they pop the question?

Loren: the minute I got in the car when Terence picked me up for our catch-up and we started talking, it was like a missing piece just fell into place. The feeling is something I will never be able to describe, all I know is how lucky I am to have that.

Terence: when Loren made me an M&M birthday cake. It might sound silly but for me that was extremely special because I felt listened to and understood in a way that I had never had before.

Loren's Mum asked if she wanted to go to Liverpool shopping in the holidays. We organised the date and me and Mum drove. She was absolutely set on a time that we had to sit down and eat at this beautiful restaurant which is completely not like her at all! As we told the waiter our booking information, she said 'oh, I need to let Terence know you are here!' Loren thought that was strange but equally didn't want to ruin the 'surprise' if she was going to get engaged. As we sat down to eat, Terence and Loren's favourite song came on and out came Terence with a ring in his hand!
What was the biggest MUST HAVE for your wedding?

There were so many to choose from but at the top of our list was always beautiful, unique rings that we would wear every day. We were lucky enough to spend time with David (agojewellery) and his amazing team. They designed and created a bespoke, beautiful wedding ring to complement Loren's engagement ring and Terence's is made out of Sheffield Steel.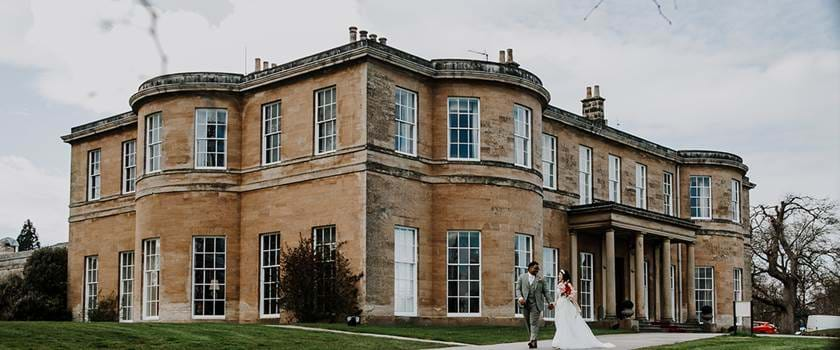 Other than saying 'I do' what is the most unforgettable moment from the day?
When taking pictures and videos with Jon (Red Seats) and Nathan (Nathan M) they said "we have never said this before – could you act a little more serious just for the next few. We have never photographed a couple who being on camera together came so natural to!" That was a huge surprise as on the journey up to the wedding, we had talked about how worried we were about having our photos taken.
Which supplier was a real stand out for you? The unsung star who deserves a special mention.
Oh my goodness - there are so many to choose from. We had the most incredible team around us on the day. Victoria Ivy is such a special, kind person who created the most beautiful flowers we had ever seen. It is evident to see how much she cares about her clients. She made us both feel so special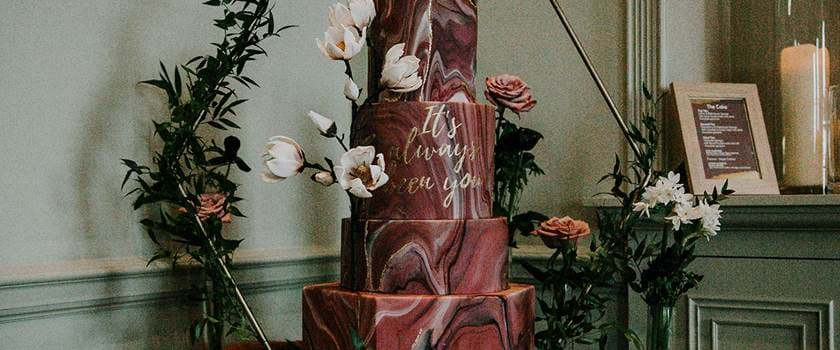 What was it in your eyes that gives Rudding Park the WOW factor?

We had seen Rudding Park on Instagram. We were travelling back from an appointment one day and we thought we would drive there to see what it was like. The minute we drove into the grounds we turned to each other and just smiled. It was definitely the first (and only) venue that we saw that made us feel like this. Straight away it felt like the one. The chapel is absolutely beautiful and having a family friend being able to conduct the blessing there was super special.
How did you style the space? Did your wedding day have a theme?

We meet with Lydia from Ambience at Rudding Park. She is such a wonderfully talented person. Loren had the colour scheme ready and we talked through everything that we envisaged - my brief was mainly - clean, bright, neutrals (with pops of colour) candles, lights. When we walked into the room before our Wedding Breakfast we were speechless. It was like Lydia had gone into Loren's head, taken out all of her dreams and make it a reality (and more!)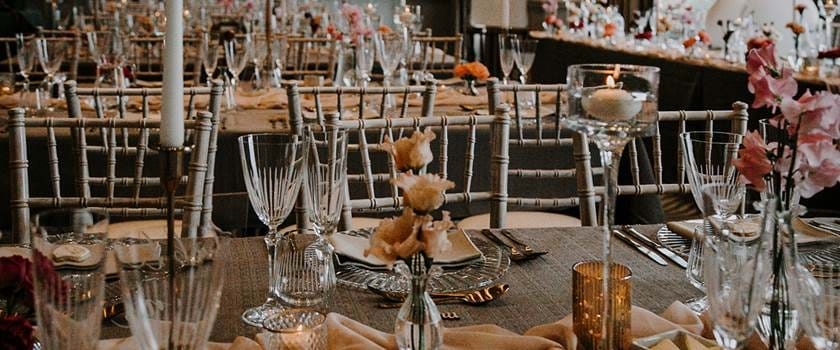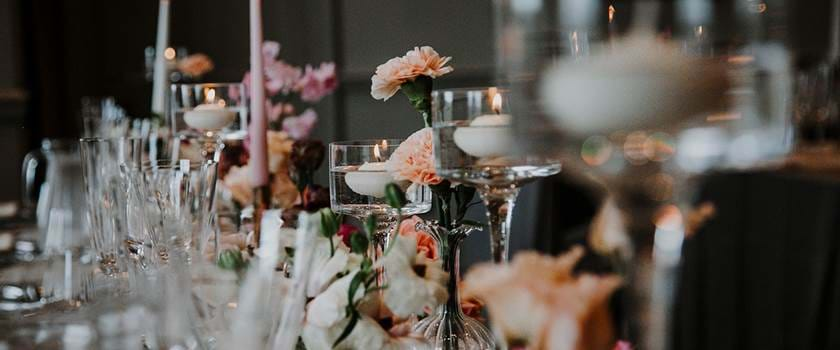 What is your funniest memory from the day?
During Terence's wedding speech, he said that we met at school 7 years ago. Without thinking, Loren was like "7 years ago? That can't be right" - we actually met aged 11, 19 years ago.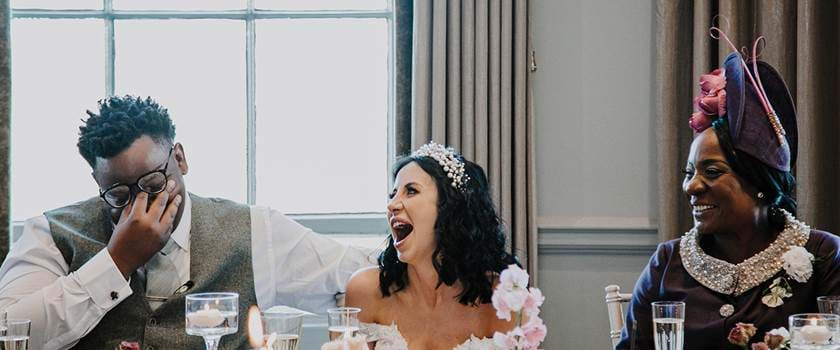 What's your best advice you could give to couples who are about to tie the knot at Rudding Park?

Have a colour scheme to send to all your suppliers - Pinterest have some great examples. Make sure you trust the team around you. We spent longer finding some suppliers and we are so glad we did. The whole day was completely stress free because we knew our suppliers were taking care of everything, and that we were surrounded by an incredible bridal team and groomsmen team.
And finally, we'd love to hear about your experience with Rudding Park…
There were so many members of the Rudding Park team that helped us throughout our time there and made us feel so special. When we had questions or problems to resolve they were there. We are so grateful to those people! Rudding Park will always be a special place to us and to so many family members due to the memories it created. Without a doubt, we would do it all again if we could - exactly the same!