Mark and Paul Spencer-Speak
Friday 19 April 2019
Mark and Paul tied the knot on Friday 19 April 2019 with a humanist ceremony in the chapel followed by a beautiful reception in the Radcliffe Room. 
Their story involved a blind date, a romantic proposal and forgotten vows! 
We hope you feel inspired...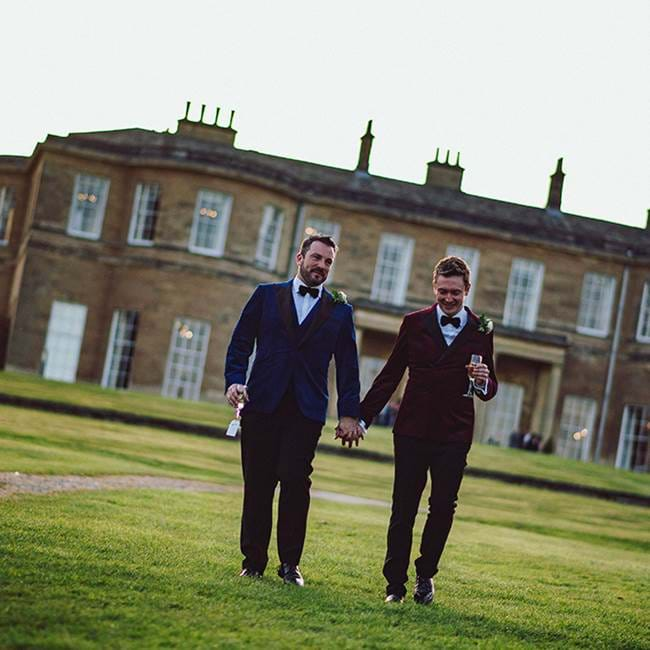 So, how did you two meet?

On a blind date in 2007 set up by 3 friends.
When did you know they were 'the one'/ how did they pop the question?

We knew that we would be together long term very quickly but didn't really want a civil partnership.  Mark romantically proposed on our 10 year anniversary on our way to New York.
What was the biggest MUST HAVE for your wedding?

A single destination venue, music and friends and family to share it all with.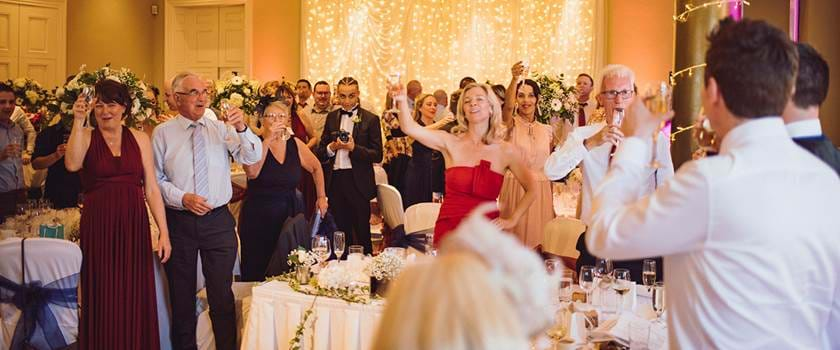 Other than saying 'I do' what is the most unforgettable moment from the day?
The whole day was perfect from start to finish with the help of the team at Rudding everything happened as it should.  Also unseasonably warm weather!
Which supplier was a real stand out for you? The unsung star who deserves a special mention.
Chris Hilton and the music team.  Kate Quinn was amazing and really brought the ceremony together.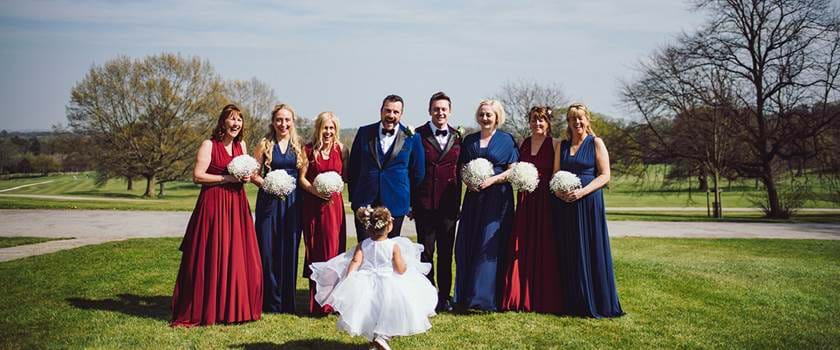 What was it in your eyes that gives Rudding Park the WOW factor?

A gorgeous period property and chapel combined with a luxurious modern hotel.
How did you style the space? Did your wedding day have a theme?

Travel was the theme for stationery and red, white and blue for colour scheme.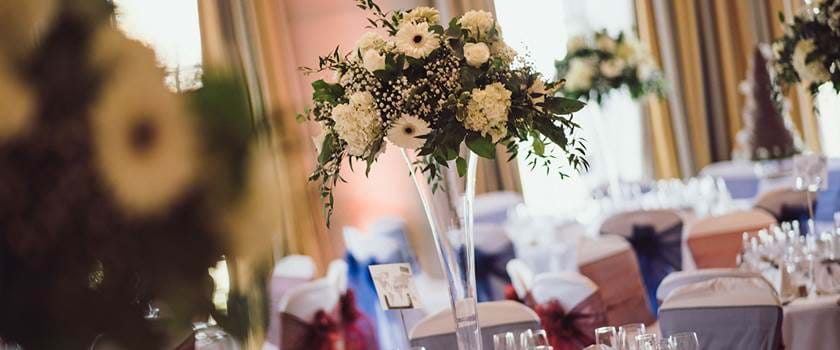 What is your funniest memory from the day?
The fact that Mark only read one page of his vows (there were 2 pages haha).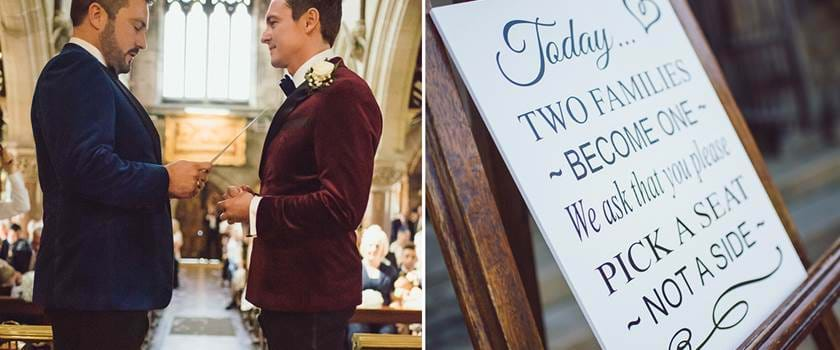 What's your best advice you could give to couples who are about to tie the knot at Rudding Park?

Relax, a few times in the day take a step back with your new husband/wife and just look at everyone there and take it all in as it goes by so quickly. Most importantly – have fun.
And finally, we'd love to hear about your experience with Rudding Park…
It was exceptional from the moment we looked round. We'd found venues and nearly booked 2 in Manchester but both weren't in the end viable. A friend (who played the role of toast master on the day) lives in Harrogate and said why don't you try Rudding Park. We booked in and went around the whole venue with Jenny. We loved the place and she showcased it beautifully – leaving the chapel to the end.  
We also saw you had a wedding fair on and went to that a week or so later. At the fair we saw what we now know to be Chris Hilton and his wife and she caught our eye 'seemingly that made them play louder and more evocatively', so we signed them up too, between the music and the venue we then knew we had the right place.
From then on everything came together. On the tasting day we absolutely fell in love with Isabella who we knew was just our level of control and organisation and so we specifically asked if she could run our day. She did – delaying her departure for a new country apparently to do us. Above and beyond! She also up-sold us on the wine package so a good sales person too. On the day the entire team were exceptional; in the room set up in the morning (and the morning after), the hotel reception team made everyone feel special and the place was a buzz (that was acknowledged in Jenny's email the week after). The hosting team for both day time and evening were equally fabulous.
Finally when we eventually got to go back to Rudding (originally planned for our year one anniversary of 19/4/20 but delayed to a random date in August 2021 due to Covid) it was great to be back. We love the place it is special and we've always felt special when we are there. As a same sex couple this was important for us to always feel comfortable.