Nicola & Nathan Manning
16 October 2021
Fireworks and a gospel choir who saved the day at the last moment were just some of the highlights from the beautiful wedding of Nicola & Nathan who had a ceremony in the chapel and their reception in the Radcliffe Room on Saturday 16 October 2021.
Read on to find out how they met, what they loved about their day and what on earth green monster socks have to do with anything!
We hope you feel inspired!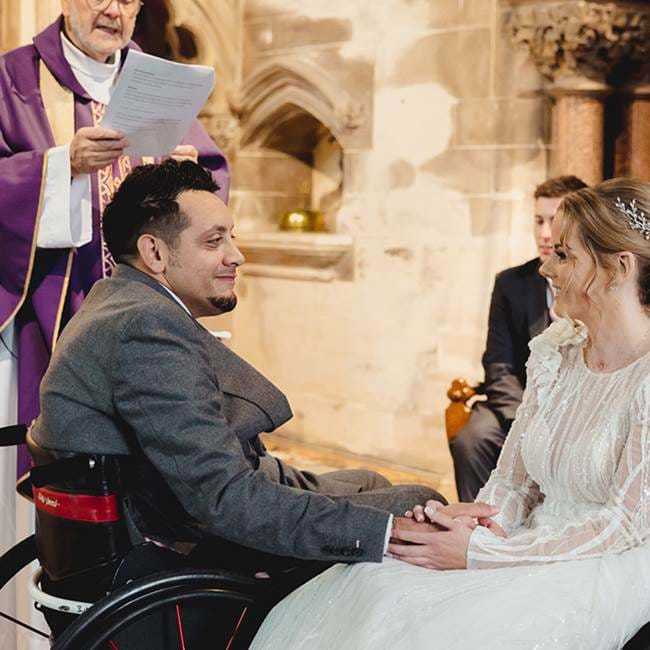 So, how did you two meet?
We met at Pinderfields hospital on the spinal unit after we'd both had life changing accidents. We remained friends and became a couple 8 years after meeting.
When did you know they were 'the one'/ how did they pop the question?

Nathan popped the question at Fountains Abbey,  my absolute favourite National Trust place. We knew early on, that we were meant to be together, there might not have been a particular moment but there was an acceptance, support and understanding of each other that we'd never experienced before.
What was the biggest MUST HAVE for your wedding?

Fireworks!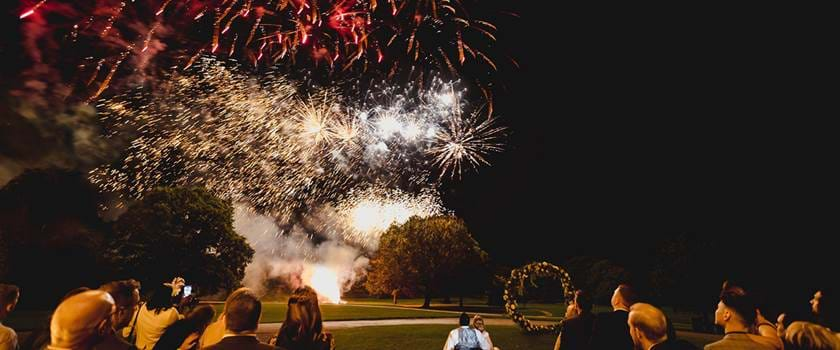 Other than saying 'I do' what is the most unforgettable moment from the day?
From Nathan's perspective it was Nicola's speech. For Nicola it was sitting back during the meal, reflecting on how fabulous it was having everyone together enjoying the moment.
Which supplier was a real stand out for you? The unsung star who deserves a special mention.
Soul Sanctuary gospel Choir who came in with only 3 days notice and were spectacular. They were better than the original group we'd had booked to sing in the church. John Hope was also fantastic, it was so well organised from a photography perspective.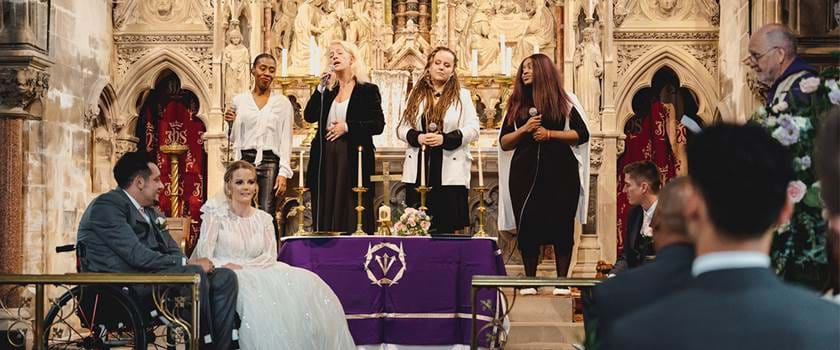 What was it in your eyes that gives Rudding Park the WOW factor?

The on site church is amazing. The staff were all fantastic and the fact that we could have a honeymoon suite room which was accessible really made our day.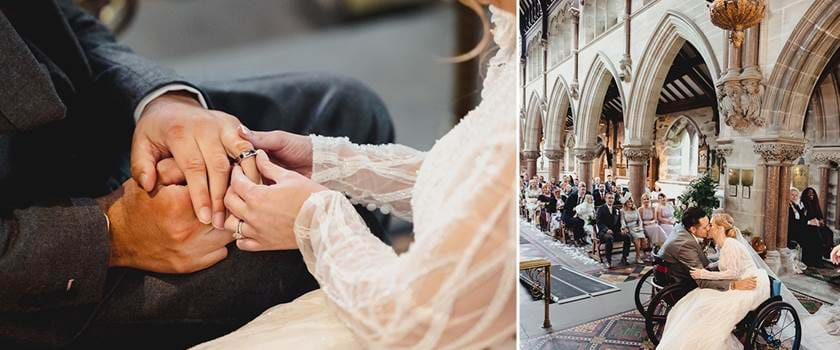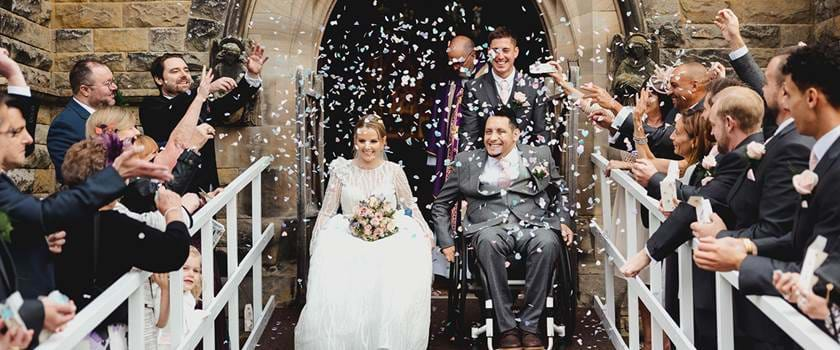 How did you style the space? Did your wedding day have a theme?

We didn't have a specific theme but the church space was so magnificent that it didn't need a lot of styling. The reception room was sophisticated but also practical, we were really conscious that we wanted people to be able to see one another across the tables and chat.
What is your funniest memory from the day?

When our best man declared he had some special socks for the day which turned out to be bright green monster socks!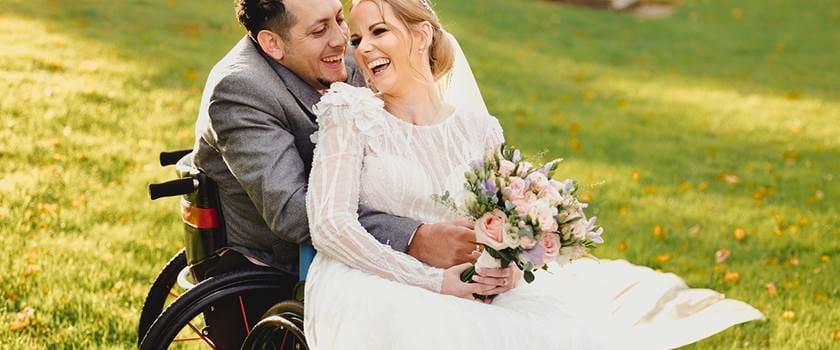 What's your best advice you could give to couples who are about to tie the knot at Rudding Park?

The best advice we received was to sit back and try and savour some of the key moments. Give yourselves time to just observe with your partner what a brilliant family you have and atmosphere you've created.
And finally, we'd love to hear about your experience with Rudding Park…
The experience was absolutely second to none. We had certain asks due to our disabilities and nothing was too much trouble. The events team were so helpful in the planning stages, it really felt that once we'd got to that special day we had nothing at all to worry about, everything was taken care of. The staff at the venue were unbelievable and we couldn't thank everyone enough for making us feel so special.