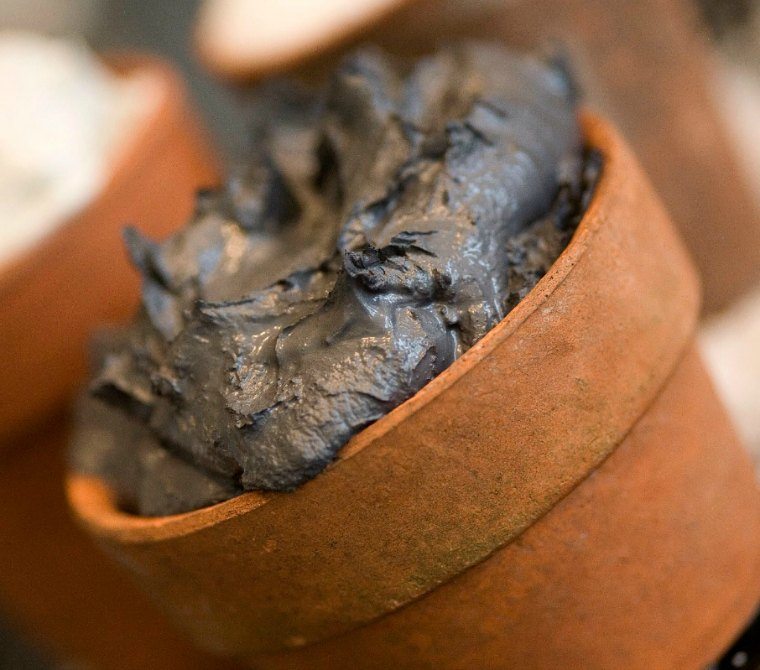 Mud Rasul Ritual
Traditional Moorish mud treatment
£15pp Residents or Spa Day Guests / £30pp Non Residents
Private Space for two to four guests

Warm, mineral rich mud

Nourishing body oil

25 minutes
To book call 01423 844840
Nutrients and
minerals from mud
This traditional Moorish mud treatment begins with an application of warm mud to each other's face and body. Feel the sensation of its warmth, transfer deeper into your body. The mud is selected for its nutrient rich mineral properties and has been ground and finely sifted to remove impurities.
Relax as the chamber fills with steam to help your pores open, allowing your skin to better absorb the nutrients. Heat then dries the mud to remove impurities, before a gentle rain shower rinses you clean, leaving your skin smooth and soft and you feeling relaxed yet revived. Complete the experience with one of our nourishing salt and oil scrubs.
Following your Mud Rasul Ritual, you may have access to the Spa Welcome area for one hour.
Upgrade to include access to the Roof Top Spa and Garden for £40pp Residents / £50pp Non Residents.