Singing
From £288 per event
Looking for an activity to improve team positivity, communication, confidence? This fun-filled SuperSING experience is for you!
Build your employees' confidence
Encourage team communication
Inspire team trust and loyalty
Develop team relationships to improve performance
Boost positive mental well-being
Reduce stress levels
Connect with colleagues
We recently hosted a number of singing workshops for our corporate clients, and the feedback was so positive we wanted to give everyone an opportunity to experience the joy of singing in a group. There is no need to be able to read sheet music – this session is all about fun and being part of a team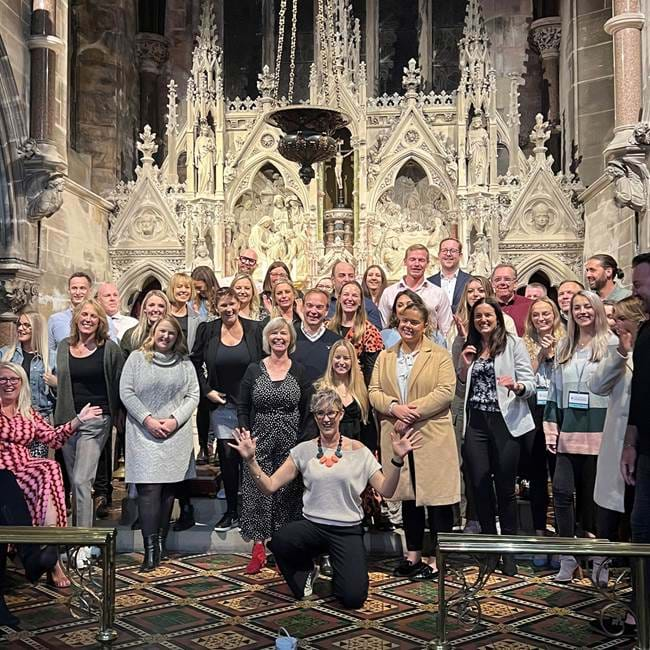 Lead by Jules Mock Morton, Musical Director and founder of SuperSINGers you will learn to 'find your voice' and sing arrangements of well-known pop songs and most importantly, you and your team will have fun!
SuperSING session is designed and delivered with care, creativity and fun
2 hours: £500
To book, contact events@ruddingpark.com or call 01423 844 884