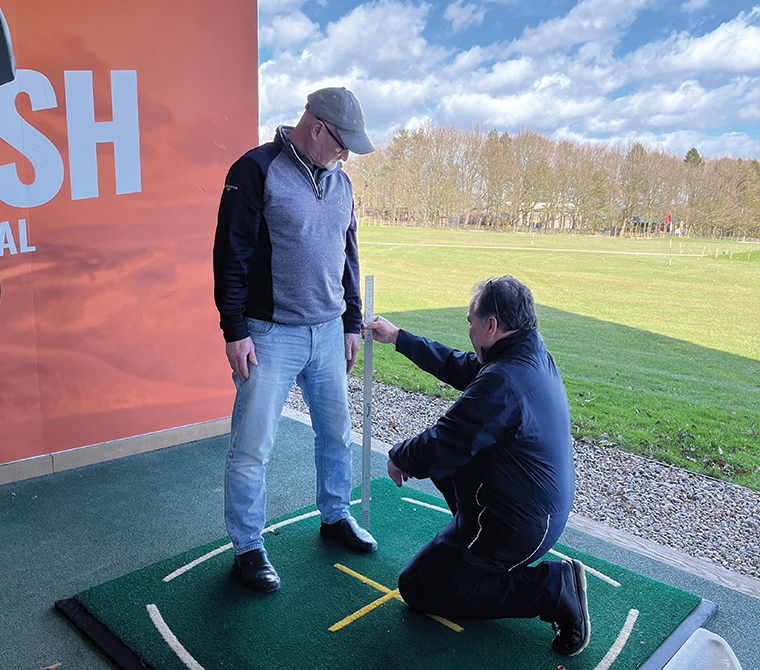 Custom Fitting
with Randal Daniels
What are you waiting for
Clubs matched to your swing

Improved accuracy and distance

Bad shots are improved

More value from your investment

Greater confidence
Book a custom fitting experience
Our Golf Academy is the perfect setting to help you improve your game through a custom fitting experience. From the latest fitting carts from top brands including Callaway, PING, Titleist, Cobra and Mizuno, we have everything at our disposal to ensure you walk away happy in the knowledge that your new clubs are perfectly matched to your swing.
Randall Daniels, our expert custom fitter, will take you on a journey to find the best-suited clubs for your swing and you will have narrowed down the options together to identify the club(s) that gives you greatest performance.
To book a custom fitting email randall.daniels@ruddingpark.com
With experience fitting European teams and staff players, you are in safe hands with Randall. Don't just take our word for it! Read what our guests have to say about the experience:
Andrew K
5* Fitting experience - highly recommend
Recently had a fitting with Randall at the golf academy and was blown away by the attention to detail, effort and time given to ensure that we got the best fit. His fitting knowledge is phenomenal on all clubs types and brands. What was also really nice was he wanted to get something which I felt most at ease swinging not just based on the trackman data. All round top class experience.
Andy R
Great club fitting service
I went for a club fitting with Randall. I was prepared to spend money on a new driver and new irons. Before we started, Randall said that he could give me an extra 30 yards distance. On the range, he tweaked a few things, and amazingly, I started hitting the ball further and straighter. I was impressed that Randall was not about selling me new clubs, in fact he said that I didn't need a new driver. He did fit me for a new set of irons and I'm looking forward to getting these shortly. All in all it was a great experience and Randall gave excellent service.
John S
Number one place for golf advice in Yorkshire!
Went in looking to get my two teenage daughters a new driver. Organised a booking with Randall. What a gent. He got them hitting some balls while he looked at their stats and offered advice and then showed which type of club would suit each of them. No hard sell, just honest advice. He even offered the loan of his own driver for a round as he thought it might suit one of my girls! If you're looking for golf items and need some help I cannot recommend this place enough.
John C
First Class Support
First class support and assistance on choosing a new set of woods. Randal assessed my requirements and with a structured approach provided logical options and advice that enabled me to make a decision on the right clubs. The environment was right, the facilities and brand options were perfect and the guidance was welcomed. I'm very happy with the outcome and would recommend Randall and Rudding Park to anyone wanting advice on which clubs to buy.