A-Z of Spa
Each month we will be revealing a new letter in our spa glossary of treatments, therapies and more.
A
Afternoon Tea
Spa with Afternoon Tea is one of the most popular searches when looking for a spa. As such, it would be remiss of us not to offer our spa guests the opportunity to combine their love of spa with the British obsession with afternoon tea!
Available from 3 January 2018.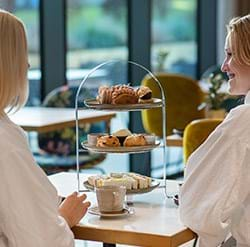 Apple
Apples are good for your health and well-being which is the ethos of the Spa. The golden apple is a focal point within the Mind and Sense Zones and reflects the warmth and luxury of the interiors, the product ranges and the guest experience within the Spa.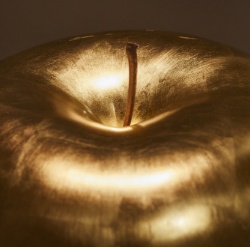 Architect
Concept Architect, Euan Dryburgh developed the initial design and it was then over to Leeds based Enjoy Design who were responsible for the implementation and delivery. The final design had to combine quiet, calm elegance, with a 'wow factor' for guests as unique as the existing hotel. The result is a building in harmony with the natural environment, further enhanced by the fully landscaped roof terrace. The scale of the building is deceptively large, sitting low, and subservient to the historic hotel, with a simple, glass pavilion capturing the reflection of the adjacent landscape and being lost in the parkland scenery.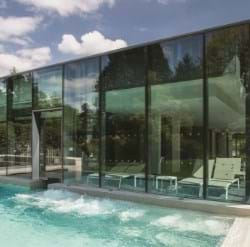 Ashlar Stone
The original Rudding House is built from Ashlar Stone. To ensure a seamless aesthetic throughout Rudding Park it has been used on all subsequent developments, sourcing it from the same quarry in Doncaster to help unify the collection of buildings that make up Rudding Park.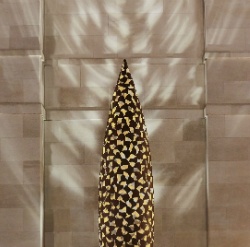 Audio Zone
Located in the Mind and Sense Zones, the Audio Zone has been designed to centre mind and body listening to meditation and sound healing tracks through personal headsets available from spa treatment reception.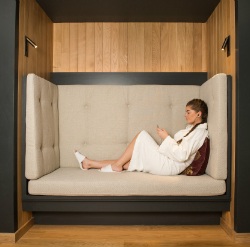 Aufguss
Rudding Park Spa team have been trained by Lay Pang Ong, Art of Aufguss Champion. The practice involves a Master of Aufguss using essential oils to create a stimulating environment within the sauna and circulating the aromatic air using a towel-waving technique. The ritual leaves the audience both mentally and physically revived. Benefits range from a meditative state of mind to improving cardiovascular strength, boosting the immune system, as well as alleviating stress and pain.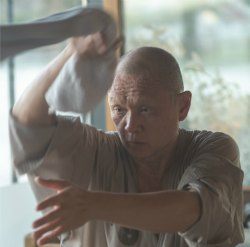 Awards
Since opening in May 2017 Rudding Park Spa has collected a number of awards including Best New Spa in the UK, Good Spa Guide Awards 2017 and Best Hotel Spa in the UK, The Sunday Times.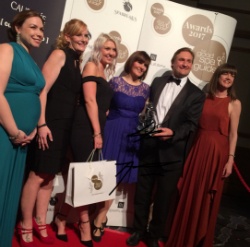 Ayurveda and Awareness
Nurturing awareness of oneself results in a more conscious and balanced state of health and wellbeing, allowing us to be more expansive in our outlook which improves our mind, body and soul.
Why not sample the Ayurveda way by opting for an Ila treatment at The Spa:
The holistic delivery of Ila treatments transports you to a deep sense of inner peace and tranquillity, a desired state that can help you feel that anything is possible.
Ila products are formulated and produced in England.
Ila, founded by Denise Leicester: a nurse, aromatherapist, yoga teacher and yogic healer, whose mantra is to 'go beyond', has channelled her purpose to a lifetime of exploring the importance of natural healing in our wellness.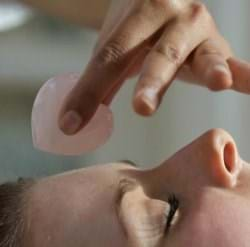 Check back in February for 'B'
B
Builders
Sheffield based Henry Boot Construction Ltd built the spa which took 18 months from start to finish.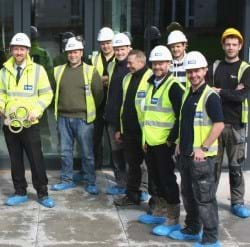 Beauty Studio
The Nail and Beauty Studio located near the entrance to The Spa offers the perfect solution for a quick shape and polish, or a complete nail overhaul to ensure you look your best from top to toe. Mii makeup and Brow by Mii complete the look. Every step of our professional brow service has been created especially for you, including retail products for at home styling. New 2018, the Nail and Beauty Studio Membership – fantastic value if nail and beauty maintenance is part of your daily routine.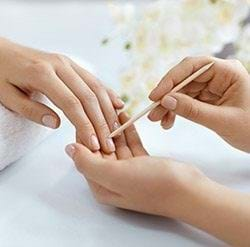 Body Scrub
There's nothing like a body scrub for silky soft skin. Choose the Thermal Detox Wrap for a warm mango body scrub; Blissful Inner Peace for The 'Blissful' scrub of exquisite rose and jasmine or the Vitality Body Ritual for a sugar, salt and papaya scrub.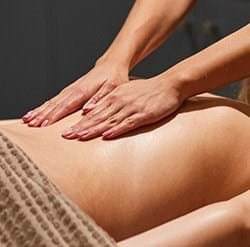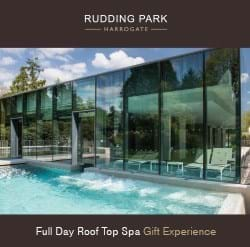 Breakfast
Horto is open for breakfast seven days a week. With dishes packed full of flavour, particular favourites include overnight oats, fresh berries, toasted oats and almonds, skyr yoghurt, honey to the very 'on trend' avocado on toast, poached egg, hazelnut dukkah, chimichurri. Dishes change regularly.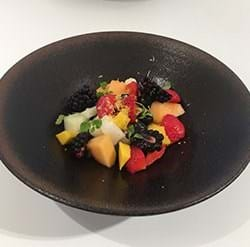 Brows
Beautiful brows can help frame the eyes – the window to the soul. Whether your eyebrows are in need of nurturing, refining or just a little TLC.
We are also pleased to work with Jo Pallan. With 20 years' experience in the beauty industry and an enviable client portfolio, Jo Pallan is one of the industries most understated genius' when it comes to making the best of our natural features. Revered by industry professionals as a woman with outstanding ability, Jo has become the celebrity world's 'best kept secret'. Eyebrows are her passion as this is where she can make the single biggest difference in terms of framing the face and enhancing natural beauty, through lifting the contours and creating symmetry.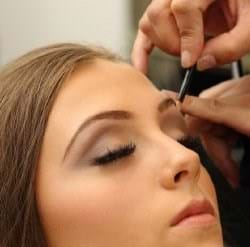 Bucket Shower
Feeling brave? Why not experience the bucket shower after the Juniper Log Sauna. With freezing cold water it's sure to revive and invigorate your circulation.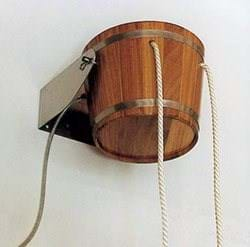 Bath Ritual
Designed for two. Escape to our luxurious VIP room, complete with copper bath, and experience a 25 minute Bath Ritual followed by a treatment of your choice. You will also have access to the Mind and Sense Zones after your treatment..

The Bath Butler will prepare your bath with your choice of aromatherapy oil, and the bubble jets will help relieve muscle tension. You will then be left to bathe by candlelight with a glass of chilled champagne and Horto Chocolates to relax before your chosen treatment.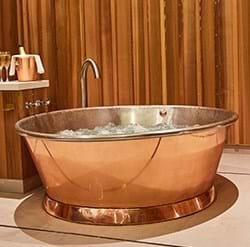 Beyond Organic
One of our spa partners, ila's philosophy is encapsulated in its maxim, 'beyond organic' Working directly with local growers and farmers, ila seeks the highest levels of natural and ethical purity in every ingredient, process and blend. ila embraces a contemporary approach which remains true to ethics and authenticity.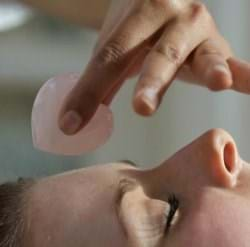 Blow Dry and Ballayage
Whether you are looking for regular hair maintenance the perfect finish to a spa day or 'special occasion hair', a team of stylists and technicians are on hand to provide expert advice and create the perfect look. Ballayage is also available where darker pieces of hair are left on the bottom to create dimension and a more natural look. This technique looks like natural sun-kissed highlights.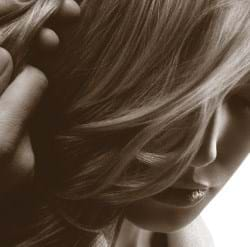 Bedrooms
With a range of bedrooms, suites and spa rooms which feature en suite steam room, jacuzzi or sauna, award winning Rudding Park is the perfect choice for a spa break.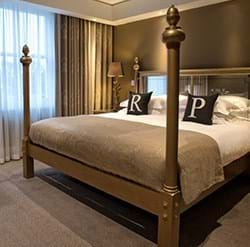 Brides
A regular skin and haircare routine is vital for brides in the run up to the wedding day. Regular facials, nail maintenance, rasul and tanning will help ensure you feel calm, confident and ready for all those photographs! Of course, it's not all about the Bride – we have curated our Time for Two treatments, perfect if you and your partner are looking for some quality time to relax and unwind in the run up to the wedding. Then of course there are the pre-wedding celebrations with friends and family to consider - a spa day, a cinema screening, dinner at Clocktower or Horto? So the wedding day arrives, how stress free would it be to have your beauty treatments and wedding hair done all in one place whilst enjoying a glass or two of Champagne? Finally, the Mini Moon – where better than a night or two at award winning Rudding Park.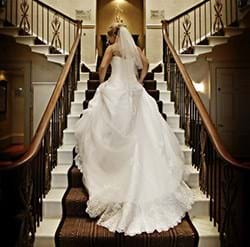 Banqueting
Whether a small lunch, dinner or a spectacular party our extensive facilities and outstanding reputation for service make Rudding Park the natural choice if you are looking for a venue in Harrogate.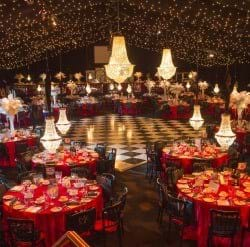 Breathing
The Art of Breathing, as sold in Retail Therapy.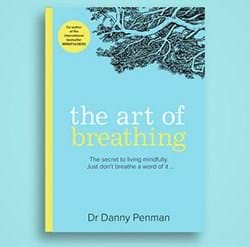 Botanicals Elemental Herbology
Over 100 different herbs, salads, edible flowers and fruits are grown in Rudding Park Kitchen Garden to offer guests something different when they dine at Horto. Our friends at 'The Spirit of Harrogate' use a selection of our botanicals in one of their premium craft spirits, Slingsby Gin.
Breeze House
The Breeze House, adjacent to the Kitchen Garden is perfect for alfresco dining and combines style and comfort in the outdoors Whether an exclusive breakfast, lunch, afternoon tea or dinner the Breeze House can accommodate up to eight guests and offers the perfect solution if you are looking for something a little different. Guests can take time to explore the Kitchen Garden where over 100 different herbs, salads, edible flowers and fruit are grown. The lawn adjacent to Rudding Park Kitchen Garden is an ideal setting for drinks receptions or barbeques for up to 120 guests.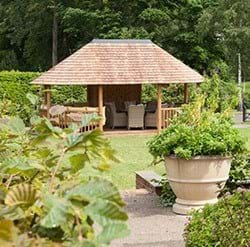 Check back in March for 'C'
C
Cancer
Jennifer Young brings the world of beauty to those affected by cancer. Jennifer was asked to create a skincare range for cancer patients by her local NHS hospital and created a specialist skincare collection and natural therapy.  We are delighted to work with Jennifer and offer treatments to those living with and beyond cancer.  A number of our therapists also volunteer at the Sir Robert Ogden Macmillan Centre in Harrogate to return beauty and relaxation to those who need it most.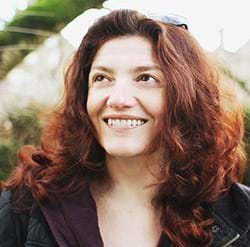 Candles
Infuse a rejuvenating fragrance into your home with the Five Element Aromatherapy Earth Candle from Elemental Herbology. Housed in a unique glass container, the candle opens with uplifting notes of Orange, Bergamot, Lemon and Lime, enhanced by Geranium and Ginger before settling on a base of Cedarwood and Patchouli.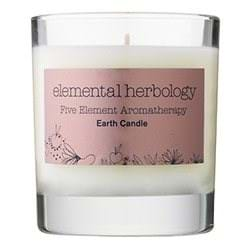 Carita
The alternative to cosmetic 'lifts' and Botox, Cinetic treatments deliver the most advanced technologies to correct, lift and firm. Tailored to the individual needs of your skin, a combination of micro currents help the product penetrate deep into the skin and firm skin tissue. Ultrasound and LEDs increase energy in the cells for dramatic results after just one treatment.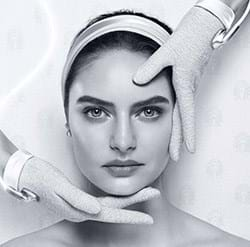 Celebration
Whether a birthday, anniversary, pre-wedding celebration a Spa Day or Roof Top Spa Experience is the Spa is the perfect way to celebrate.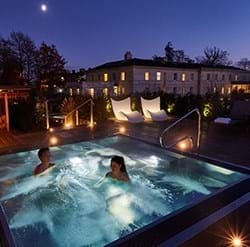 Chakra
This Indian-inspired treatment works on the muscles, lymph and nervous system as a whole. Based around seven blends of chakra-balancing essential oils, specific to your needs, each unique treatment involves deep relaxation of the nervous system, soothing lymphatic drainage and subtle healing of the chakras. Optional pouring of warm rose infused water over the third eye in the 1 hour 15 minute ritual.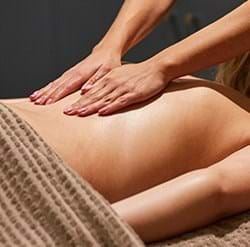 Champagne
Where better to enjoy a chilled glass of Champagne than the Roof Top Spa and Garden on a beautiful spring or summer day or when immersed in the warming waters of the hydrotherapy pool or spa bath overlooking the garden.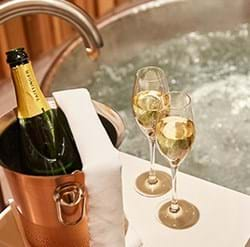 Cinetic
The alternative to cosmetic 'lifts' and Botox, Cinetic treatments deliver the most advanced technologies to correct, lift and firm. Tailored to the individual needs of your skin, a combination of micro currents help the product penetrate deep into the skin and firm skin tissue. Ultrasound and LEDs increase energy in the cells for dramatic results after just one treatment.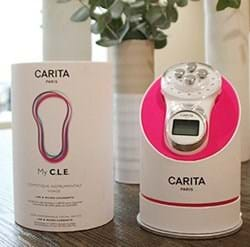 Coffee
Horto's Coffee is an individual roast from our partners at Lonton Coffee in Barnard Castle. We were lucky enough to be given the opportunity to roast our own unique blend of coffee from the only roasters who use infrared to roast their beans. Our Horto coffee blend is a perfect balance between sweet caramel, bitter lemon & smoothness in any espresso. Along with our top of the range Cimbali coffee machine we are able to produce the perfect coffee every time.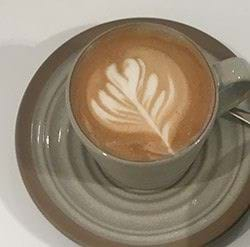 Condition
Banish dry, dull hair. Visit the Hair Studio and treat your hair to a tailor made Fusio Dose conditioning ritual that will help nourish and repair restoring radiance and shine ready for spring.
Kerastase have just brought out a range of Fusio Dose Homelab treatments for you to take home.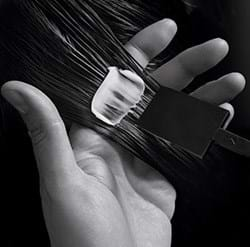 Couples Connect
Escape to our luxurious VIP room, complete with copper bath, and experience a 25 minute Bath Ritual followed by a Couples Connect treatment which focuses on reconnection-love-happiness. The top to toe massage ritual helps calm the nervous system and promotes reconnection on a physical and emotional level. Focusing on the heart, sacral and crown chakras, it draws on the strengths of three therapeutic oils: rose, the oil of love; orange blossom, the flower of bliss; and jasmine, the oil of uniting love; along with warm Himalayan salt poultices to rebalance the mind and body.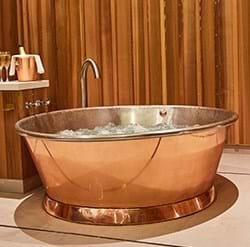 Check back in April for 'D'
D
Deep Tissue Massage
The Karuna Kaya Deep Tissue Massage is a therapeutic and corrective treatment for anyone needing a strong release. Using Vital Energy Body Oil with key ingredients of juniper berry and lemongrass to induce a detoxifying release, we use slow strokes with the fingers, thumbs and elbows using pressure to reach the deeper layers of the muscles!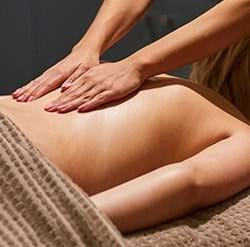 Demaquillant
English Translation - Makeup removal
Try using coconut oil all over your face to break up the makeup. It is especially good to use for eye makeup so you are not pulling and tugging your skin and lashes. The skin around our eyes is the most sensitive and highly prone to wrinkles, but the coconut oil provides great lubrication to avoid wrinkles. This multi-purpose product literally melts away makeup. All of it: waterproof, water resistant, gel liner, liquid liners, lipstick, you name it. Try it but be careful not to get it in your eyes!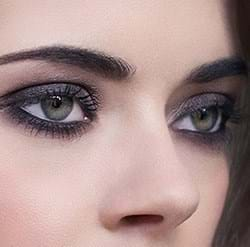 Denise Leicester
Denise Leicester, is the founder of ila. Starting from her kitchen table in the Cotswolds, Denise and her husband John began their business researching and sourcing ingredients from remote parts of the world for nearly two years and in 2007 ila was born: an absolutely pure product range created in complete harmony with nature and delivered with conscious, healing intent. The brand was named after the Hindu Goddess of Truth and the Sanskrit word for Earth. Read more about our product ranges.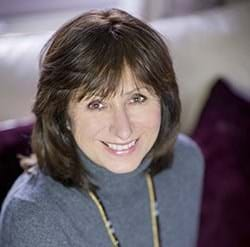 Designers
Horsley and Feather Interior Designers, based in Ilkley, have worked with Rudding Park for a number of years. Natural elements, neutral tones and large scale are key to the feeling of calm. Luxurious materials such as the gold mosaic tiles in the herbal steam, oversized copper bath in the VIP treatment room, gilded verre eglomise panels on the swimming pool wall along with less serious additions such as acoustic wool clouds, swimming hats and photographs of real people on holiday in the changing rooms not super models.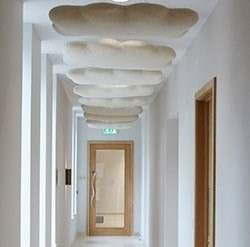 Detox
The Thermal Detox wrap is an invigorating and circulation-boosting body tonic commences with a warm Mango and Shea Butter, Himalayan Salts and Ho Leaf body buff to vigorously shed dead skin cells before cocooning you in thermal clay bandages. A detox isn't just for New Year – incorporate it into your wellness routine all year round!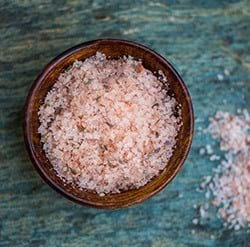 Dixon
Tom Dixon is a self-taught British designer. He is currently the Creative Director of the brand 'Tom Dixon' specialising in Lighting, Furniture and Accessories. A range of Tom Dixon items can be found at 'Retail Therapy' in the Spa which offers design-led items which are both practical and decorative.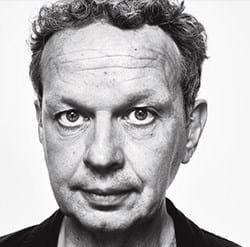 Diet
Nathalie Gudgeon, Registered Nutritional Therapy Practitioner offers consultations at Rudding Park Spa to help members and guests enhance their wellbeing through functional nutrition. Nathalie believes as we have different genetic backgrounds, lifestyles and preferences there is no single diet that applies to each and every one of us. Functional Nutrition is about exploring an individual's nutritional needs and devising appropriate adjustments to diet and lifestyle to achieve the required nutritional input to promote optimal health and wellbeing. Find out more https://www.nathaliegudgeon.com/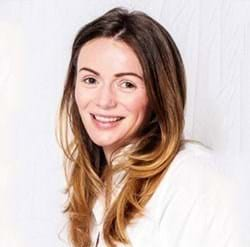 Diffusers
Athena Diffuser - Made by Zen. Beautifully designed with an exquisitely crafted decorative glass cover, available in a grey tint. We like: Pairing it with Aromatherapy Associates De-stress oil packed with the powerful properties of frankincense and black pepper.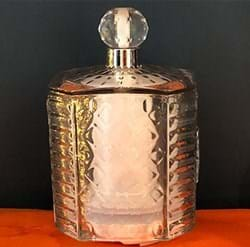 Dream Time Journey
We all know the power of a good night's sleep so we have introduced a new Dream Time Journey treatment - the perfect solution for insomnia and restless minds, deeply relaxing the nervous system. Re-connect to your inner space of tranquility, release and let go of tension and restore your natural rhythm of sleep. Find out more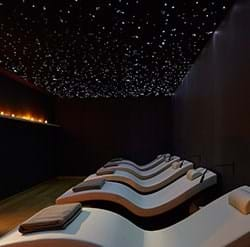 Check back in May for 'E'
E
Eat
Spa food, is taken seriously at Horto.  The flavour and nutritional value of the food is maximised, using equipment such as a centrifuge to create concentrated juices and extract the essence of ingredients.  Much of the produce for Horto Cafe is grown in our Kitchen Garden, selected and picked on the day of serving.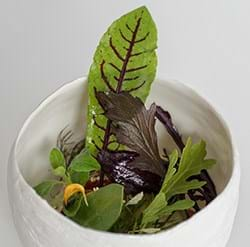 Effleurage
A French word meaning 'to skim' or 'to touch lightly on', is a series of massage strokes used in Swedish massage to warm up the muscle before deep tissue work using petrissage. This is a soothing, stroking movement used at the beginning and the end of massage treatments.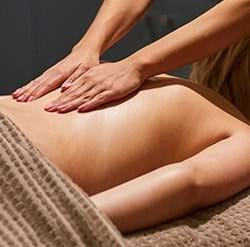 Elemental Herbology
Everything in life needs to work in harmony for perfect equilibrium.  Elemental Herbology is based around the Five Element theory from traditional Chinese medicine. A balance of all elements (wood, fire, earth, metal and water) is needed depending on your skin type, environmental factors, lifestyle and the season.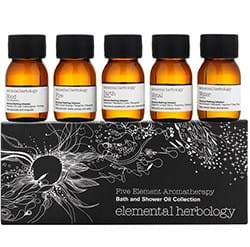 Emily Sutton
A range of artwork by artist Emily Sutton can be found in The Spa. Emily's work incorporates a love of pattern and detail and is strongly influenced by the landscape and creatures of her surroundings in the Yorkshire countryside.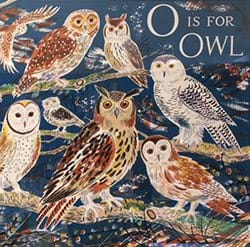 Essential Oils
The ila Chakra Welbing Indian-inspired treatment works on the muscles, lymph and nervous system as a whole. Based around seven blends of chakra-balancing essential oils, specific to your needs, each unique treatment involves deep relaxation of the nervous system, soothing lymphatic drainage and subtle healing of the chakras!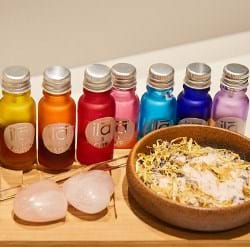 Ester & Erik Candles
Available in Retail Therapy in The Spa, these self-extinguishing candles burn with a beautiful steady flame and are non-drip, provided they aren't exposed to draft. Conically shaped in the bottom so they fit most candlesticks. Handmade, long, lean and with the thin elegant point that is the ester & erik trademark.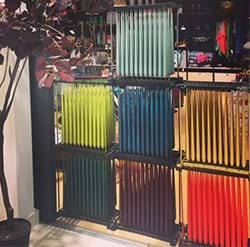 Exfoliate
A Vitality Body Ritual is a revitalising treatment beginning with a full body exfoliation using sugar, salt and papaya for silky soft skin. A hot stone back massage will relieve tension and restore calm.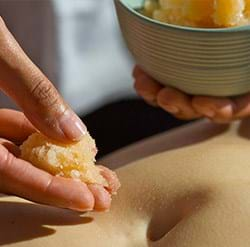 Experience Showers
Choose Warm Tropical Rain with atmospheric lighting to prepare the body for a thermal experience. Complete the journey and cool down with a fresh Cool Mist.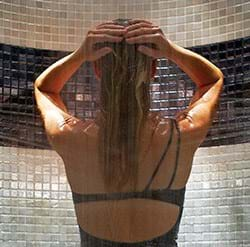 Exercise
Incorporating some form of exercise into your routine is important so your overall wellbeing - whether it's a simple walk or something more energetic.  Join like-minded people and make 2018 the year you improve your health and fitness with our gym and studio only membership.  The exclusive gym features a premium range of Technogym Artis equipment, and the studio offers a range of classes and stretch area.  Following your work out you can relax in the steam room and monsoon shower.  Plus, you receive a range of discounts at Rudding Park Spa.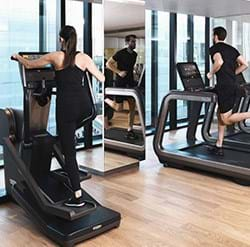 Eyes
The eyes are the window to the soul so showcase them with Brows by Mii, an in-depth consultation, followed by tinting, waxing, shaping and finishing. Whether your eyebrows are in need of nurturing, refining or just a little TLC, this treatment will deliver the perfect look.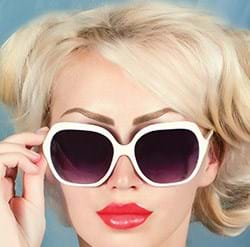 Check back in June for 'F'
F
Facials
All our facials are suitable for men and women. Which will you choose, Crystal Facial Therapy, Rejuvenating Age Support or Anti-Age Holistic?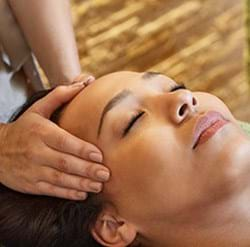 Fern & Coco Candels
Made with natural fragrances and ingredients, a Retail Therapy favourite has to be 'Marshmallows and Unicorn'. Retail Therapy, in the Spa is a 'must visit' for a selection of home, travel and gift items.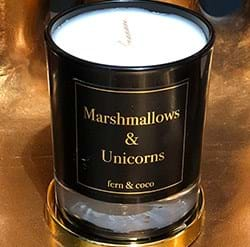 Fevertree & Fraise
Award winning Fevertree Tonic tastes clean, subtle and balanced with authentic flavours and perfect carbonation. Pair with the new Sikkim Gins available on the Roof Top Spa.  Try 'Fraise' distilled with juniper from Holland, red tea, floral essences, wild strawberries, red cranberries, coriander, iris, reed and bitter skin of orange. Sikkim Fraise is a fruity gin with a sweet flavour and aromas of wild strawberries, or  Sikkim Greenery, a premium gin prepared by carefully blending red tea and Dutch juniper with floral essences, resulting in a new sensual experience with unique aromas and distinctive flavours.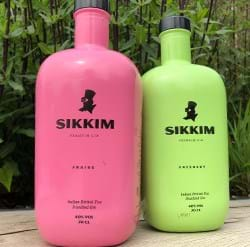 Fire Bath & Body Oil
Fire symbolises outward movement, warmth and maximum energy. A Fire character has the capacity for joy and enthusiasm. You have the ability to fulfil your goals. Skin is the element may be oil-prone and congested, the anti-bacterial formulations in the Oil control range will help purify and calm skin.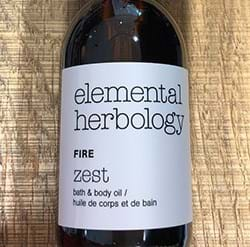 Fitness
The Rudding Park Spa Members' Gym offer the chance to improve your fitness and the Wellness Week Timetable a range of classes including Yoga, Pilates, Body Sculpt, Functional Circuits and Fast Abs!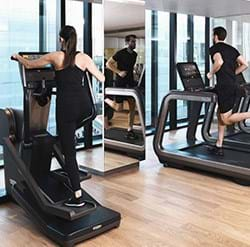 Food
By Day Horto offers spa guests fresh, healthy options, alongside the popular burger. The flavour and nutritional value of the food is maximised, using equipment such as a centrifuge to create concentrated juices and extract the essence of ingredients.  Much of the produce for Horto Cafe is grown in our Kitchen Garden, selected and picked on the day of serving.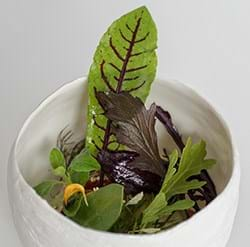 Foot Spa
The Foot Spa enhances blood circulation. Alternate between warm and cold waters for the full Kneipp experience as you take in the view over the gardens.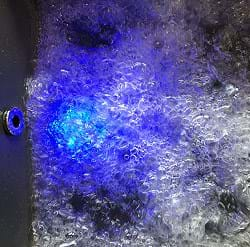 French Manicure
A good French manicure looks understated and classic. The Nail and Beauty Studio is the perfect spot to achieve beautifully manicured nails.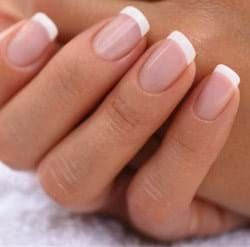 Full Day Spa
A full spa day including a 50 minute spa treatment is the perfect way to enhance mind, body and soul or just a great way to spend time with your partner or friends.  Not surprisingly, it is also our most popular gift experience voucher!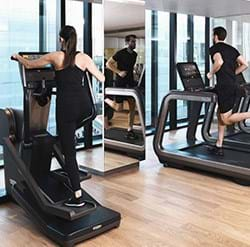 Check back in July for 'G'
G
Gym
Rudding Park Spa features an exclusive members gym and studio so members can improve their health and fitness using the premium range of Technogym Artis equipment, join a range of fitness classes in the Studio and use the Stretch area for the all-important warm up and warm down. A Gym and Studio Only membership is also available.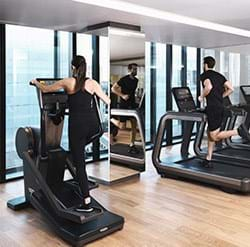 Gelerations
Rudding Park Nail and Beauty Studio uses the award-winning Jessica professional range placing beautiful, natural nails within everyone's reach. Offering a treatment base coat for every nail-type, luxurious hand and pedicure care plus vitamin enriched Custom Colours, fast-drying Phenom polish and GELeration gel polish.
Garden Cabin Sauna
The dry heat and aroma infusion will relax your muscles and improve blood flow and circulation whilst you take in the view across the Roof Top Spa Garden.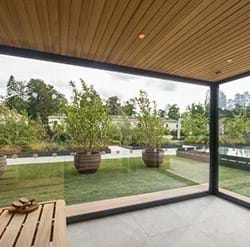 Garden
The Roof Top Spa Garden was designed by renowned landscape architect, Matthew Wilson, a regular on BBC Radio 4's Gardeners Question Time. A respect of the natural landscape is reflected throughout the Roof Top Spa Garden, which takes its cue from the woodland glades that border The Spa. Guests can enjoy the south facing Sun Deck, warm open-air Spa Bath and Garden Sauna Cabin amongst this garden with swathes of ornamental grasses, flowering dogwood and mature trees that create the sensation of the garden floating in a woodland.
The Roof Top Spa Garden has been designed to evolve with the seasons. From the Hydrotherapy Infinity Pool, guests will look out over star flowered magnolia in the spring, whilst an avenue of Field Maple wrapping around the front of the spa will turn butter yellow in the autumn. Multi-stem Amelanchier form the central spine to the Roof Top Spa Garden, which transform from elegant white flowers to burnt red leaves with the changing of the seasons.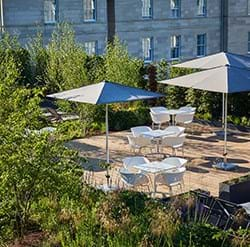 Gifts
Looking for gift inspiration? What better gift than an experience at Rudding Park.
With a range of experiences including, Spa Packages including Roof Top Spa Experiences, Champagne Afternoon Tea Food and Flicks, Overnight Stays, and Golf Lessons there really is something for everyone. 
Monetary vouchers are also available and all gift vouchers come in a stylish presentation wallet.
Why not pop into Retail Therapy at Rudding Park Spa – a must visit for a selection of home, travel and gift items and with free parking it makes a visit even easier.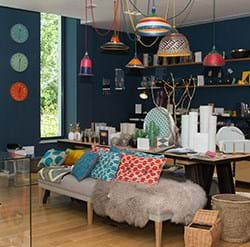 Check back in August for 'H'