Being married to your job is one thing but marrying at the office?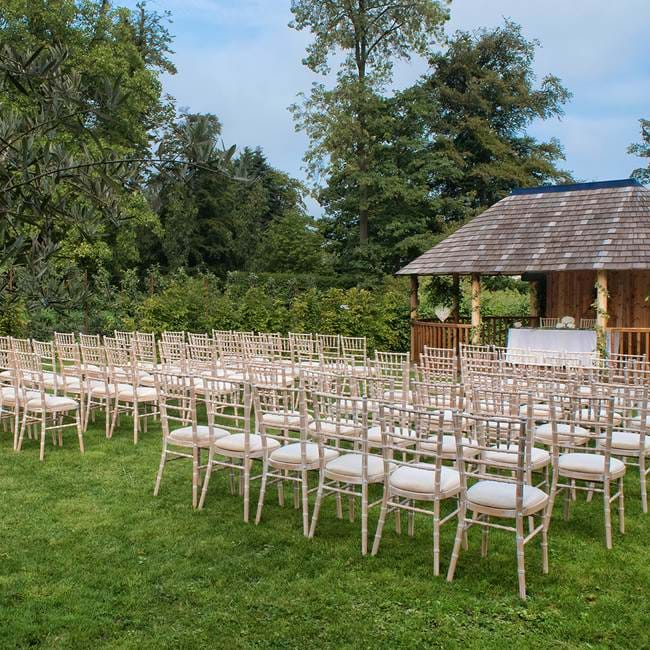 The weeks, months and possibly years of planning have reached their climax.  You can Pinterest no more and Instagram is bursting with a visual representation of your wedding journey so far. You have just married the love of your life, eagerly mingled with guests at the drinks reception, enjoyed your exquisitely curated menu showcasing your favourite dishes (each of which tells a story about your romance, of course) before speeches commence with the opening line …. "Welcome to [insert bride's name] office" 
Yes, these were the words uttered by my father at my wedding, but I am fortunate that my wedding was held at Rudding Park, which happens to be where I work.
So is it ever okay to get married at the office? Wasn't it like going into work? 
Here we take a look back over the years and a few colleagues who also married 'at the office' share some memories...
Fiona and Stephen Ashburn 
Saturday 21 October 2000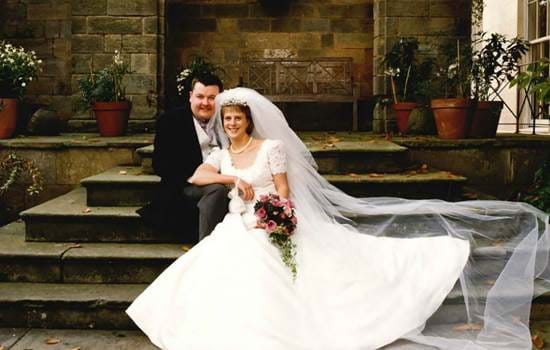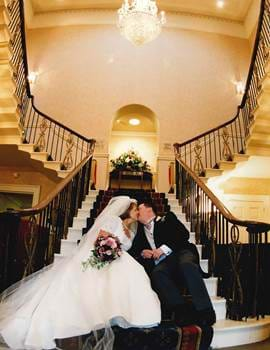 Why did you choose Rudding Park? 
It was an easy decision to make - there was simply nowhere better. We knew we would receive top class service coupled with amazing food and stunning surroundings.
Both sets of parents love Rudding Park and were proud I worked there, as had Steve up until a year or so before the wedding (we met whilst working together).  I worked at Rudding Park for 12 years and Steve for eight years so it will always be a very special place for us.

Favourite Memory
I can't say I have one outstanding memory from the day as it was amazing from start to finish but to be looked after like we were by friends and colleagues made it for us. 18 years on and I still get goose bumps when I reminisce!


Rebecca and Nuno César de Sá
Sunday 28 July 2002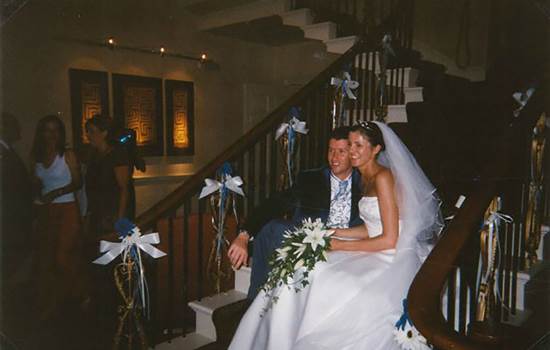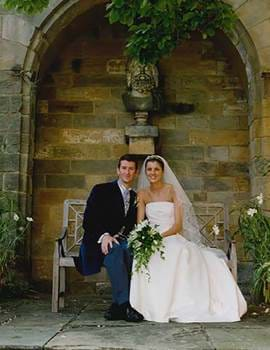 Why did you choose Rudding Park?
Rebecca and I fell in love with Rudding Park on our first visit in 2000 and booked the our wedding for the following year.  We then went travelling around the world before returning in 2002 where I found a fantastic new job, at this amazing hotel..... Rudding Park!
What is your favourite memory?
Aside from marrying Rebecca, it has to be the food!  As a foodie, it played a big part of our wedding with dishes representing the various locations we'd experienced on our travels.  I also recall my mum bringing across 20kg of cheese from Portugal!
Nicky and Rob Villars
Friday 21 January 2005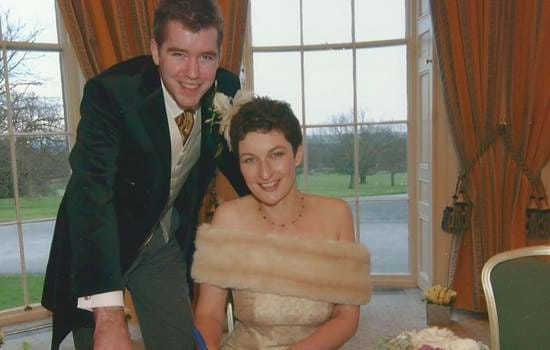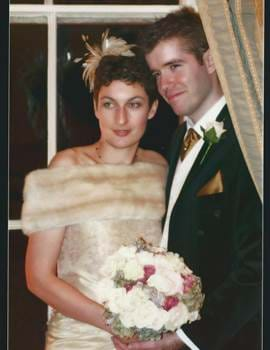 Why did you choose Rudding Park?            
Because I work in Conference and Banqueting and knew the team would look after us very well.

Favourite Memory          
Most of it was a drug induced blur!!!!
On 18 January I was advised I had a tumour the size of a watermelon but not to worry and go ahead with the wedding The day before, I fell seriously ill and ended up in A&E at York. To cut a long story short we were told we could go ahead with the wedding and full of hospital strength pain relief they let us go home with the view of operating in Harrogate after the wedding. 
On the wedding day I washed my hair, had my make-up done and Rob took me to Rudding Park. I laid down in my room for the rest of the morning until it was time to put my dress on. 
One of my memories was Nuno, the Hotel Manager had gathered staff to wish me well.  I am not sure they expected to see me in a wheelchair though.  I was determined to walk down the aisle so moved to sit on a chair to compose myself at the back of the Radcliffe Room before I entered the civil ceremony. Angela Baker, the original Calender Girl, conducted the ceremony and she was lovely.  I remember looking up whilst signing the register and seeing the MIL wearing the most hideous pair of boots I have ever seen but much is just a fog of 'drugs'. 
The Rudding Park team were brilliant.  Every time I needed a chair one appeared.  I had lost my appetite so Noel changed my food to plain melon and plain cod and mash.  Collette did what she could with a half-finished cake that was missing two tiers which I hadn't been able to make the day before. I was so glad that I decided to get married at Rudding Park because I knew that I didn't have to worry about a single thing and it would all just happen, my guests would be looked after and everyone would have a good time.  
Sarah & Mathew Bailey
Friday 13 November 2009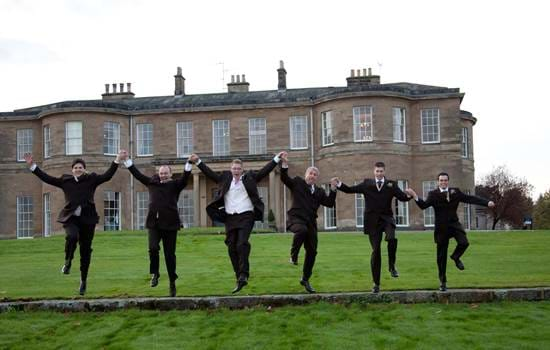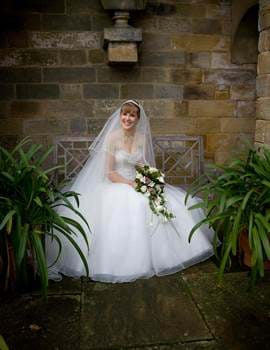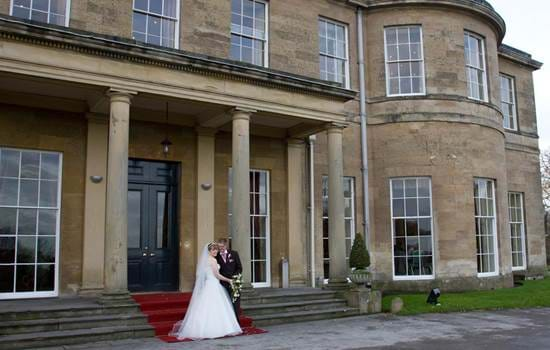 Why did you choose Rudding Park?
We trusted all the staff and knew we would receive the best service on the day, leaving us to relax and enjoy our special day.

Favourite memory
Dancing the night away with family and friends
Nicola and Alistair Cook
Saturday 25 May 2013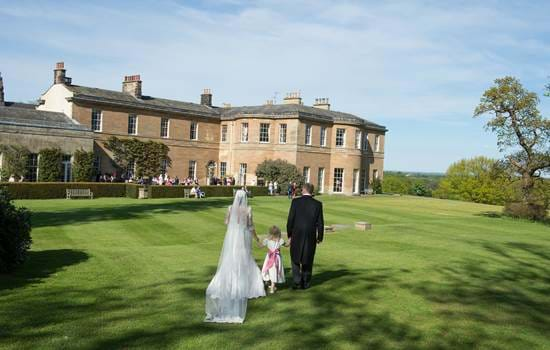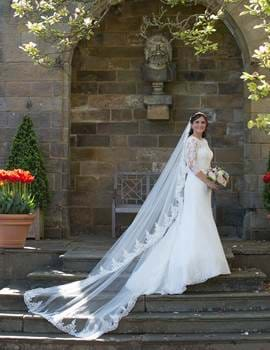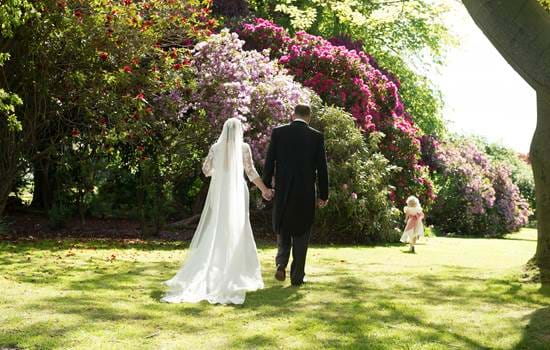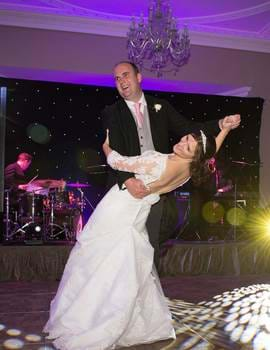 Why did you choose Rudding Park?
There was no contest – it is without question the perfect wedding venue with a great team of people – the wedding 'dream team'!  With the Chapel, stunning Regency house, beautiful gardens for photographs, hotel, so all our guests were able to stay, private cinema (perfect for my flower girls to watch a film whilst I had a mani and pedi in the spa the day before) and golf for the boys it made life so easy.  Of course, since our wedding the new Rudding Park Spa has opened which is a dream addition for any couple – so many ways to relax and unwind in the run up to the big day.
Favourite memory
Being able to make the most of the beautiful gardens. The rhododendrons in the Rudding Park gardens are quite something at this time of year and I had my fingers crossed that they would be in bloom. The weather was horrendous the day before – it was grey, cloudy, blowing a gale and did not stop raining, much to the disappointment of the boys who were on the golf course.
On the morning of the wedding I woke to blue sky and sunshine.  After the weather we'd experienced in the weeks up to the wedding, we were very lucky.  Guests were able to enjoy pre-ceremony drinks on the terrace at Clocktower before post-ceremony drinks on the Jupiter Terrace with views across the gardens and to the Vale of York. The rhododendrons even made an appearance to provide a pop of colour!
Phillipa and Matthew Wilkinson
Sunday 3 September 2017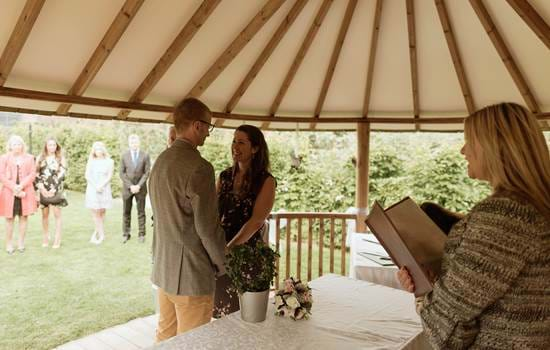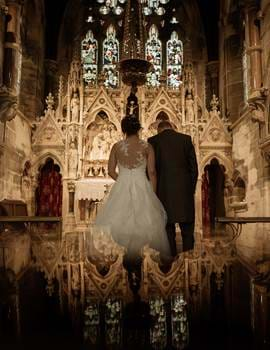 Why did you choose Rudding Park?
Regardless of the fact I work here, no other venue in the area comes close to offering what Rudding Park can. We had the best of both worlds - exchanging vows 'alfresco' in the Breeze House, a blessing in Rudding Park Chapel followed by the reception at Rudding House.  We definitely made the right decision on the venue.  It was the perfect day.  
Favourite memory 
Seeing how amazing Philippa looked as she walked into the chapel.
Rudding Park is the most beautiful wedding venue in Harrogate.  Every couple wants something different and your wedding can be designed to reflect your personality, whether you are looking for a traditional or contemporary feel. A wedding at Rudding Park embraces everything a couple could wish for - including Love Island, the ultimate Insta-worthy wedding experience.