How to stand out from the crowd… A Milliners guide
by Jenny Roberts
For the first year, we're delighted to be the sponsors of 'Best Dressed Lady' and 'Best Dressed Man' on Ladies Day (3 September 2022) at Thirsk Racecourse. For those who love to dress for the occasion, it's one of the highlights in every Yorkshire race enthusiast's diary. Plus, those who enter on the day have a chance to win a two night stay at Rudding Park including Spa or Golf
To help get you inspired, we've teamed up with Harrogate based Jenny Roberts Millinery to find out her 'top 10 millinery musts' for standing out from the crowd at Ladies Day!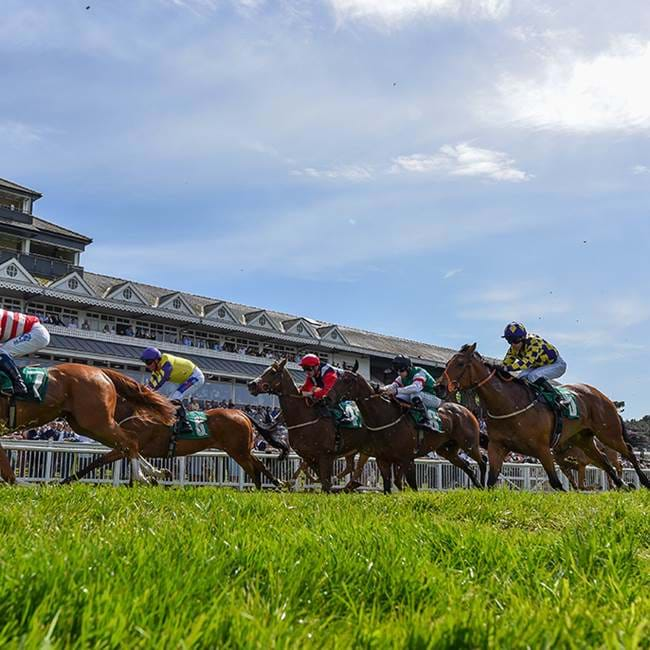 1. Work with what you've got…

Anyone can wear a hat that flatters, if they balance and enhance their face shape with the right hat;
Oval: You can wear mostly any hat shape. However, hats with large brims are the most flattering. Wear them straight across the brow or across your hairline.
Round: Slim your face with broad or angled (asymmetrical) brims. Set the brim at an angle to add length to your face. Avoid hats with rounded crowns - go
Square: Lengthen and narrow your face with tall or rounded crowns, asymmetrical brims. Slant the brim or simply tilt your hat to soften square edges.
Oblong: You will be happiest with a full brim. Avoid tall, narrow shapes. Your hat should bring balance to your shoulders and the rest of your body.
Triangular: Emphasize your eyes and draw focus away from your strong jaw line. You can also wear a rolled or upswept brim, but wear it straight across the brow or across the hairline.  Steer clear of hats with pointed crowns or sharp angles.
Heart-Shaped: Draw attention upwards, wear a small hat high on your head or something with an eye-catching trim. Avoid large, heavy shapes.
Rectangle: Add width with wide, low styles or flared crowns.
2. Flatter your facial features

A hat can very cleverly enhance your good features and disguise those less favourable.
For a prominent nose wear a hat with a trim to the front which draws attention elsewhere.
If you are prone to a double chin, tip your hat down which will encourage you to hold your head upwards to see from under your hat and thus rid yourself of excessive chins!
If you wear glasses choose a brim that is asymmetric and turns up, this is to stop too much confusion going on at your eyeline.
3. The 'All Important Angle'

Make sure your milliner talks you through the angle that your hat or headpiece should be worn.  The fashion for percher styles is to wear them on the front of your head usually starting 2 fingers width above your right eyebrow.  It is also essential to understand which side your percher should be worn. Getting the angle right will ensure the hat flatters, a good milliner will have paid the utmost importance to which hat most enhances the wearers features.
4. Balance your silhouette

It is important that your hat balances not just your body shape but also the style of your outfit.
If you are curvaceous or wearing a new look type full skirt, wear a hat as wide as your widest part, this will ensure no one area stands out and your silhouette is in proportion.
This works the other way too if you are very petite opt for a percher headpiece which will elongate you and make your look taller. For a more streamlined look opt for anything asymmetrical; the eye of the beholder will look at you left to right and thus their eye will go up to the right and you will look longer and slimmer!
If wearing a crown and brim hat ensure the crown is a similar width to your cheekbones and don't go any wider than the span of your shoulder.
5. The 'Tall and Short of it…'

Some people say that if you are tall you should not wear small hats, and if you are short you should not wear large hats.  However, a hat can help, wear asymmetrical designs to add height.  It you aren't vertically challenged and would rather not look tall then wear a hat on the straight with a shallow crown.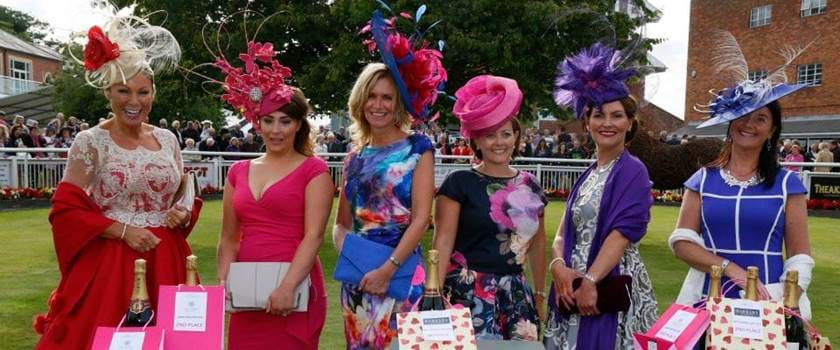 6. Colour yourself beautiful
It is essential your hat is of a colour which flatters your skin tone, its worn so close to your face.  Get it right and your skin glows and eyes pop, get it wrong and it can make you look grey and ill.  If you have pale skin, a warm colour works, darker skin is easier to accommodate.  Unless you are young avoid black as this can be harsh, on an older complexion opt for navy, which is a softer choice.
7. Secure your hat to an inch of its life!
Constantly re adjusting a hat which is falling off or has slid to an unflattering angle can defeat the object of hat wearing.  Take the time when you put your hat on to ensure it is secured to the correct angle.  A hat should fit comfortably, use hat pads if it's too big.  If you struggle to get hats to fit invest in having one made in a plain colour and ask your milliner to re-trim your hat to compliment different looks.  A headpiece should be positioned on either a band or elastic and these should be kirby gripped in for added security.
8. Its about the Hat not the Hair
Your hair should compliment, not compete, with your hat. While you should never be talked into hiding your hair under your hat, give serious consideration to minimizing your hair vs. your hat. The elegance of your neck should be shown off and hair up elongates silhouettes.  Similarly, don't overdo statement jewellery, less is more.
9. Wear it with confidence
This rule which supersedes all the rules, is to wear a hat which makes you feel fabulous, if you feel fabulous then you probably look it!  Make it your own as it is you who wears the hat, not the hat that wears you.  There is a hat for everyone; the right hat can give you confidence, allure, mystique and can really make you shine, enjoy the experience.
10. 'Embrace the Occasion'
It's not every day you have the opportunity to dress up and enjoy the experience ladies day at the races brings.  Follow the above guidelines, but most of all enjoy the experience and attention you receive from wearing a hat.  I truly believe that whenever you wear a hat, your day will always be special.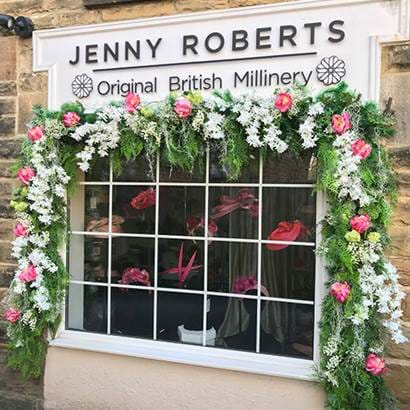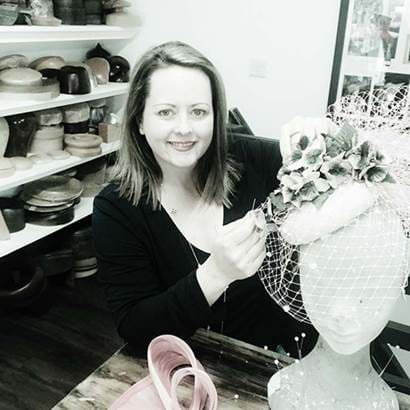 Jenny has over 20 years fashion styling and millinery experience and looks to new trends for inspiration, as well as creating headwear which flatters and enhances her clients. From her studio in Harrogate, North Yorkshire, unique millinery is available to hire in every colour, shape and style. Jenny also specialises in bespoke millinery and loves to work with her clients on commissions; they can expect to find a truly honest and personal service.
Her designs have featured on the front page of The Times, in Vogue's top Ascot hats, Marie Claire and the Daily Mail and many other fashion pages.
Jenny's passion is reflected 'I love seeing the way my clients feel when wearing my headwear; they seem to brim with confidence that a well-suited hat can give them'
Book your appointment today! 
By appointment only: Cold Bath Place, Harrogate, HG2 1LL
Jenny@jrmillinery.co.uk
www.jrmillinery.co.uk
01423 816511
Instagram @jennyrobertsmillinery