The Ultimate Staycation
As we look forward to lockdown restrictions being lifted, owning your own holiday home is even more appealing
"It's now time for us all to do more" announced Boris Johnson in his address to the Nation as he led the UK's fight against Coronavirus and on Monday 23 March 2020 the country went into Lockdown.  
As lockdown is eased, we hope things soon return to normal so we can 'experience life' to the full once again, but can they return to normal? 
Prior to the pandemic, ABTA (Association of British Travel Agents) revealed that 88 percent of Britons take some form of holiday every year, and it seems many remain hopeful that this won't change in the future.
Tourism contributes an estimated £60 billion to our economy every year. However, a combination of virus fears and travel restrictions suggest the days of cheap flights, city breaks and the annual family holiday could be a distant memory. Will we see the introduction of 'immunity passports' to prove we are not infected with the virus and an enforced two week quarantine on return?
It is likely this 'new normal' as it has been coined, will tip the balance in favour of domestic rather than international travel in the coming years and many expect a boost in the popularity of the staycation. 
There are currently 300,000 second homes in Britain (1.1% of all homes) and on 24 May, The Sunday Times reported the appetite for a bolt hole is stronger than ever, with estate agents across the country experiencing a surge in pent-up demand from families who have spent weeks confined in lockdown.
Whilst Brexit encouraged people to buy in the UK now, Covid 19 has given another reason to stay close to places they know and understand. Perhaps now is the time to consider owning your own holiday home in your favourite staycation location?
Let's get it out there…. returning to the same place every holiday might fill some people with dread and if you are that mind set, then it's probably not for you.  However, now more than ever, there's a lot to be said for owning your own holiday home and you don't have to spend hours researching where to go or have the worry and fear of paying for the unknown.
Pre-Coronavirus there was a definite shift towards people taking lots of shorter breaks throughout the year, as opposed to the annual fortnight holiday. Post-Coronavirus the appetite for short breaks is likely to see a significant increase as people look to escape the pressures of daily life in a bid to support their mental health and well-being. Lockdown has certainly highlighted the importance of positive mental health and a break from your regular environment gives you separation and space to feel more refreshed on the return – whether you work or not.
A change in working patterns and the shift towards remote 'working from home' is a real game-changer. It's given you greater flexibility to spend more time at your holiday home – who's to stop you jumping in your car and escaping to your holiday home on a Wednesday, or why not throw caution to the wind and escape on a Tuesday!  What a refreshing change.
There are so many reasons to seriously consider a holiday home
- It's easy to be spontaneous
- You arrive at an impeccably maintained home and garden 
- There is something welcoming about familiarity, security and a sense of belonging 
- It's somewhere to create memories with your whole family– a 'generational investment'
If you are tempted by the benefits of owning your own holiday home, it's not just the accommodation you need to think about – it's about investing in a lifestyle and location.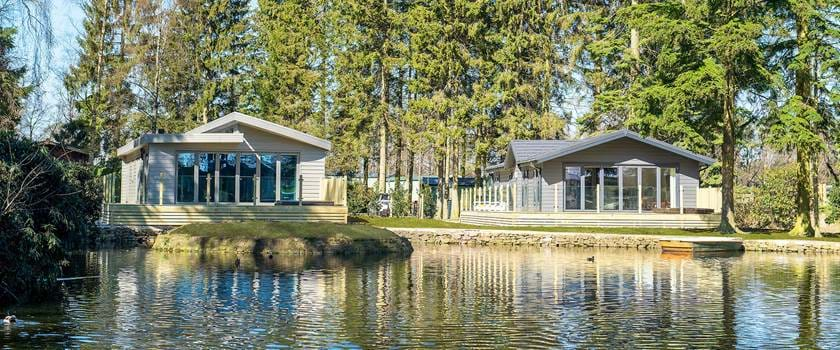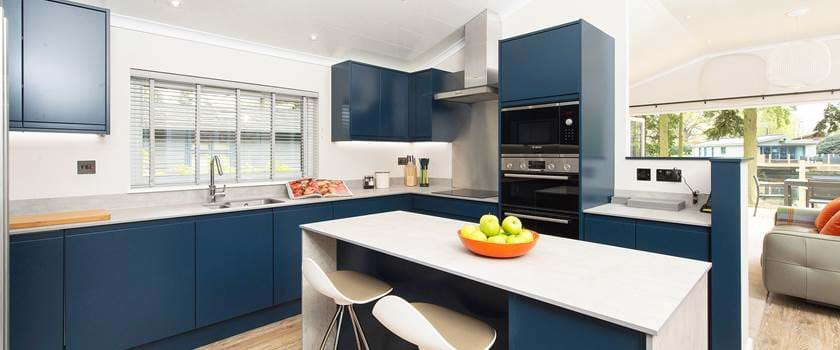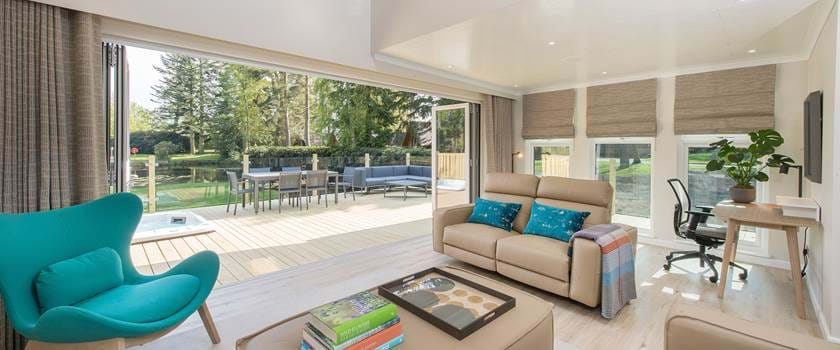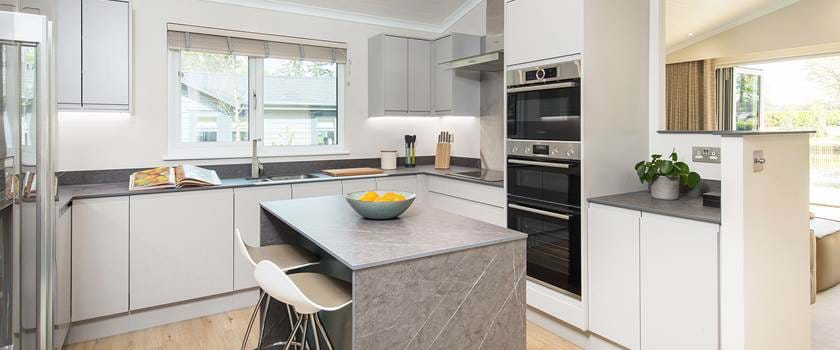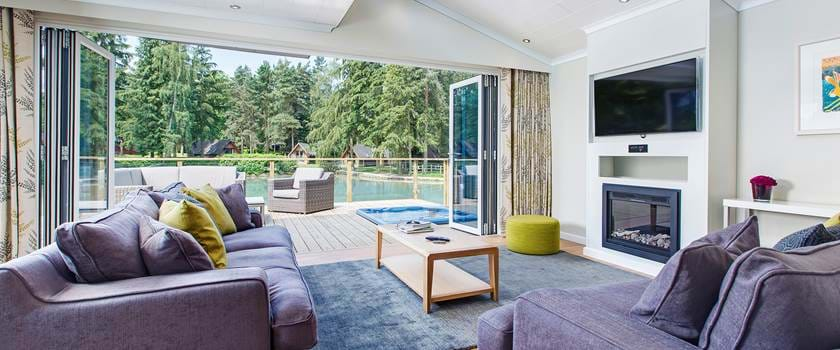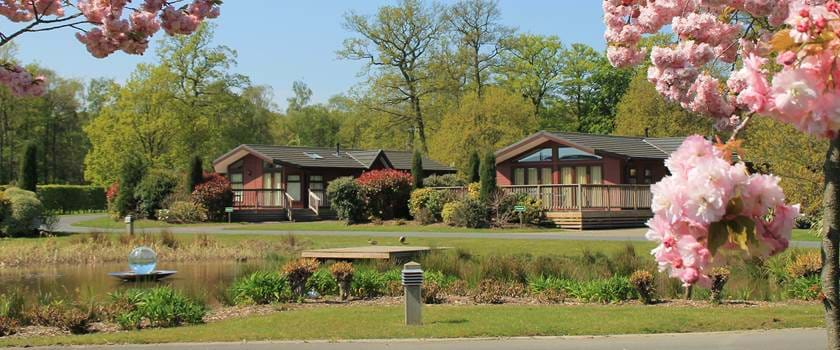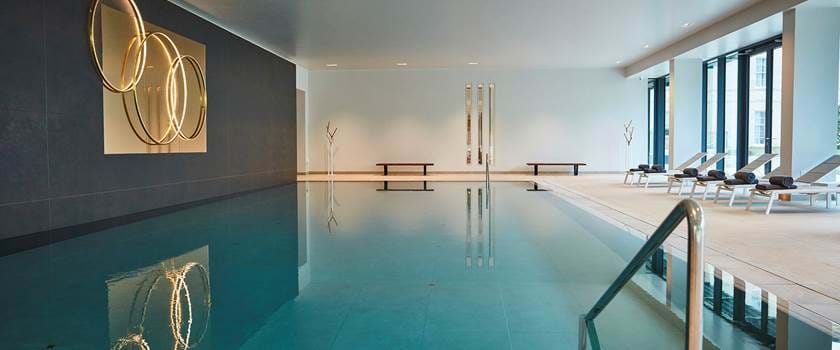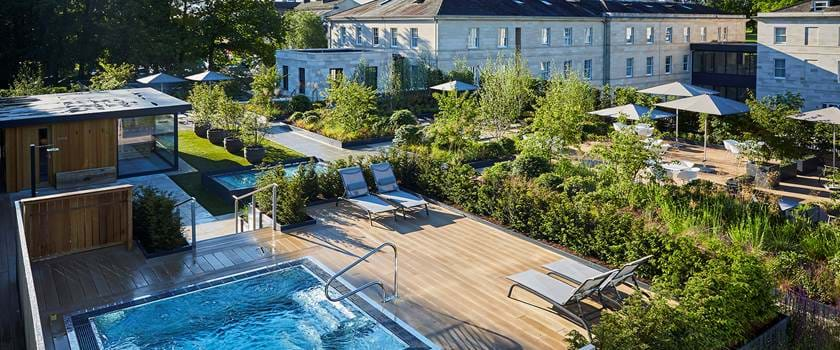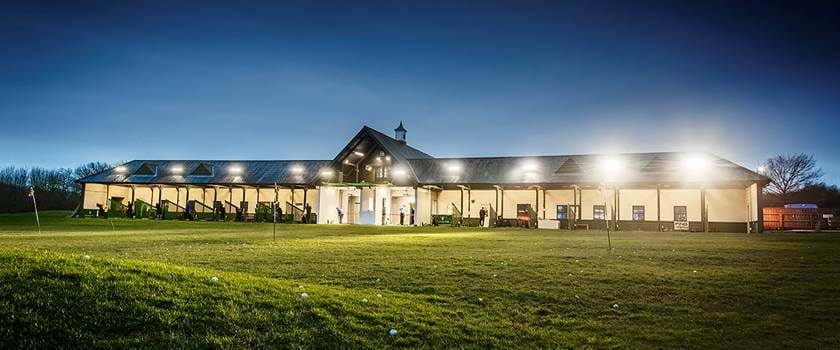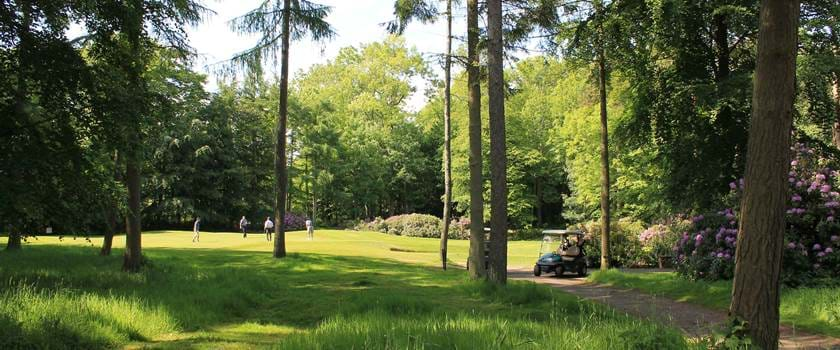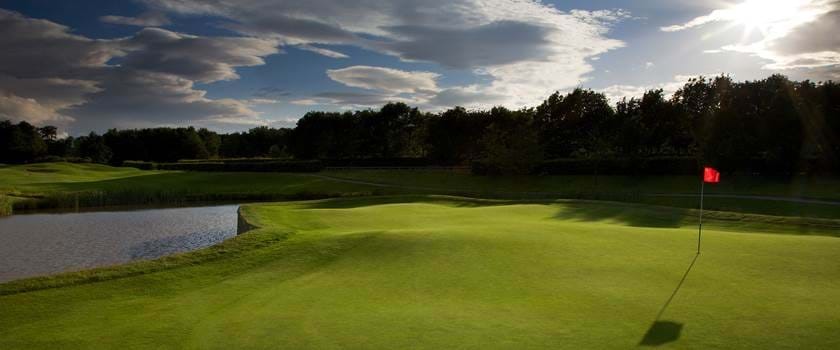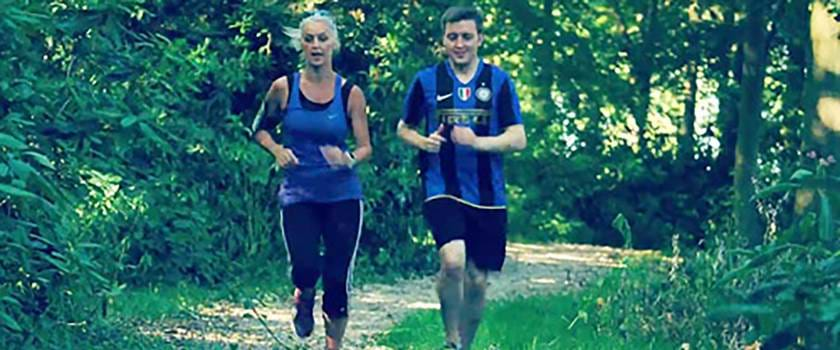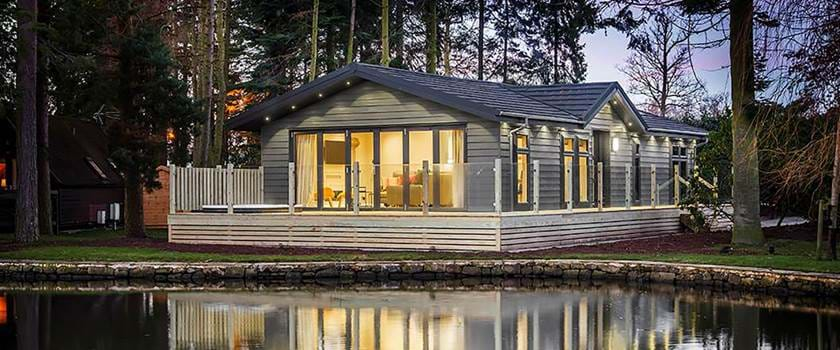 Lockdown has seen us all really appreciate and value outdoor space and the wonder of nature. Rudding Park in Harrogate, North Yorkshire is set amongst 350 acres of landscaped gardens and woodland.  With a range of luxury lodges in two exclusive lakeside settings close to our two golf courses, owners can make the most of the extensive facilities at Rudding Park hotel including the award winning spa and restaurants and golf membership.
Our luxury holiday homes provide owners with access to the indoor swimming pool, sauna and gym at Rudding Park Spa – regarded as one of the best in the country and the two Rudding Park golf courses, offering the perfect lifestyle on your doorstep.
The Spa – which has received numerous awards – restores Harrogate's spa heritage using natural spring water from the grounds at Rudding Park. The Roof Top Spa was the first of its kind in the UK and offers a social space to enjoy the extensive range of hydrotherapy and thermal experiences; whilst the Escape Zone is a peaceful serene space to relax with a treatment and explore the mind, visual, audio and sleep zones.
For golfers, imagine, getting out of bed and walking across to the 1st tee! You can choose from the 18 Hole Hawtree Course, which features our version of Amen Corner and is the closet you'll get to the real thing, or the 6 Hole Repton Short Course, whose signature 5th hole is based on the world-famous 17th at Sawgrass, Florida. With a Driving Range, state-of-the-art coaching technology and resident RGA Professionals – you'll soon see an improved handicap!
Our two newest lodges, Heron and Kingfisher – which can bought or rented – both sleep six (two double rooms, one twin room, two bathrooms) and come complete with a private hot tub. They offer spacious open-plan living with vibrant interiors, modern design features and luxurious fabrics with large verandas giving a real sense of 'bringing the outside in'.
Rudding Park is easily accessible from the major road networks and perfectly located to explore the spa town of Harrogate; the vibrant city of Leeds, historic York or experience the breath-taking scenery of the Yorkshire Dales. For those travelling further afield Rudding Park has its own helipad or Leeds Bradford International Airport is 12 miles away.
For many, owning a luxury holiday home is 'aspirational', but in addition to the lakeside properties, Rudding Park also offers number of alternative holiday home options including statics which many owners find is the perfect way to give the new lifestyle a try.
Owning a Rudding Park holiday home offers a stress-free, affordable way to get away at a moment's notice. It is an escape and a wonderful place to invite family and friends offering a lifestyle with style.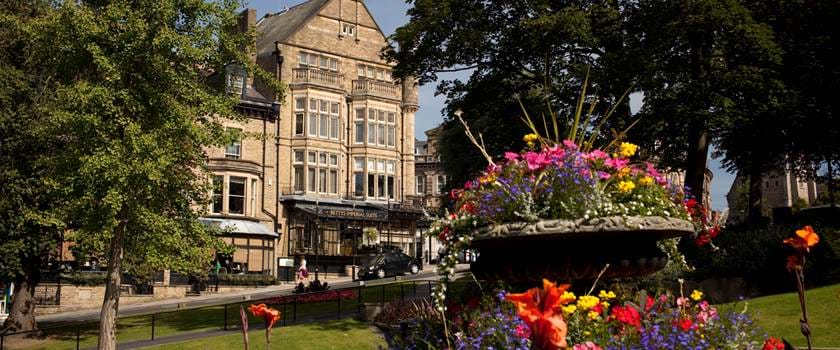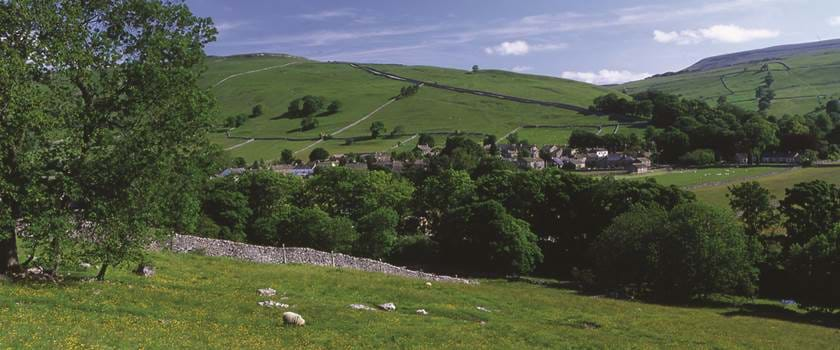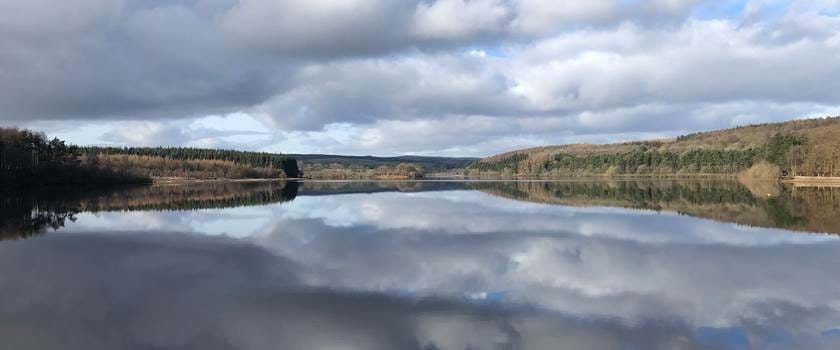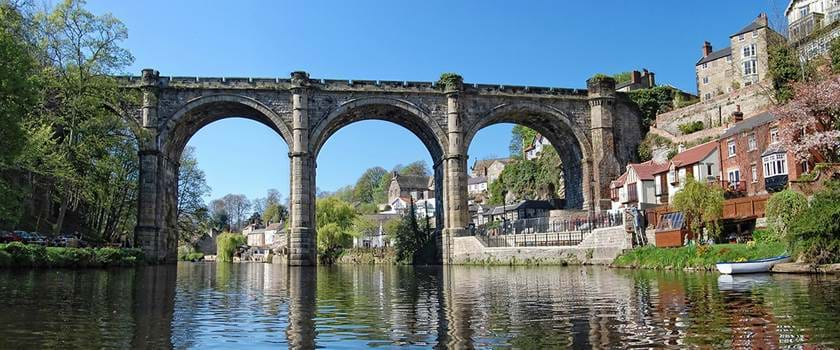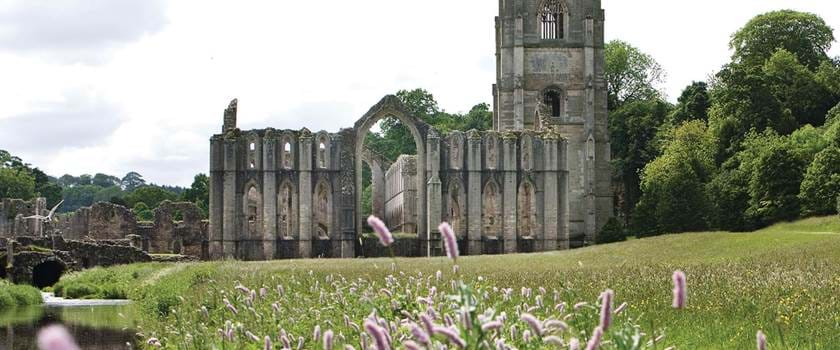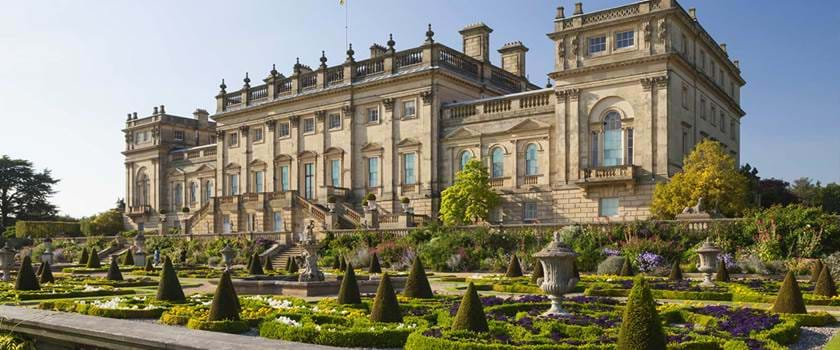 and if you want to experience Rudding Park before committing to holiday home ownership, you could always book a short break!