The Ultimate Charity Golf Challenge
raises over £7,600 for Saint Michael's Hospice
One 4 Ball, 12 Golf Courses, 4 Days and Over £7,600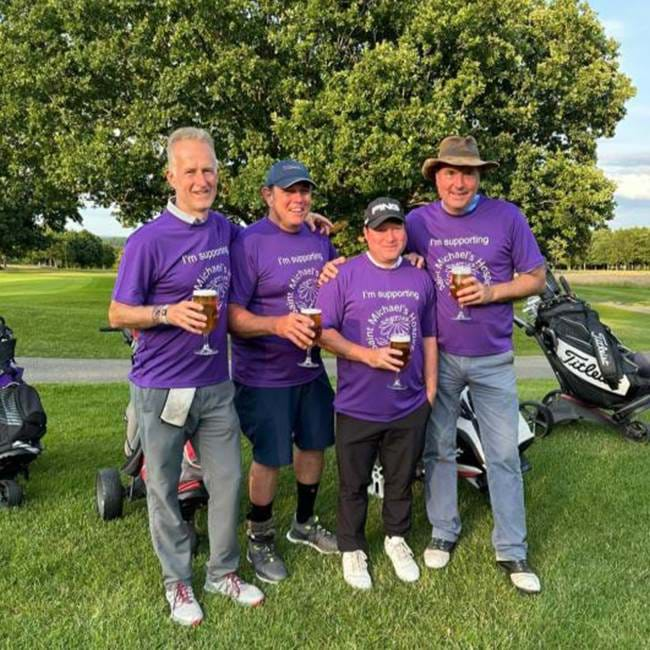 A team from Rudding Park completed the ultimate golf challenge; playing all 12 golf courses in the Harrogate District Union over four consecutive days and raised over £7,600 for Saint Michael's Hospice, the Rudding Park Golf Captain's charity. Peter Banks (Rudding Park Chairman), David Balbi (Rudding Park Golf Captain), James King (Rudding Park Head of Golf) and Marc Rice (Rudding Park member) started the challenge at Oakdale Golf Club on Monday 10 July teeing off at 6.30am and finishing at Rudding Park at on Thursday 13 July at 7.30pm. Over the course the four days they played three courses each day including: Harrogate, Knaresborough, Masham, Bedale, Romanby, Ilkley, Otley, Pannal, Thirsk & Northallerton, Ripon and Rudding Park.
David Balbi, the inspiration behind the challenge said; "I thought it would a difficult yet fun challenge, which it was, even if my feet don't currently agree! We must thank all the Clubs in the Harrogate and District Union who were kind enough to extend their hospitality and the Captains of the clubs, many of whom welcomed us personally.
The chance to raise funds for Saint Michael's Hospice and support their amazing work kept us going. A huge thank you to everyone who has donated, several people set Marc his own challenge of breaking the 900 shot target and thankfully, he came in at 878 so that should help boost the fundraising pot too! The feeling coming up 18 was slightly surreal, a mixture of exhaustion and elation, however the support we received from the crowd on 18 spurred us on. What a wonderful reception, for a wonderful cause and I cannot tell you how good that beer tasted!'
Over the four days the team played 216 holes, walked 80 miles and lost a number of balls.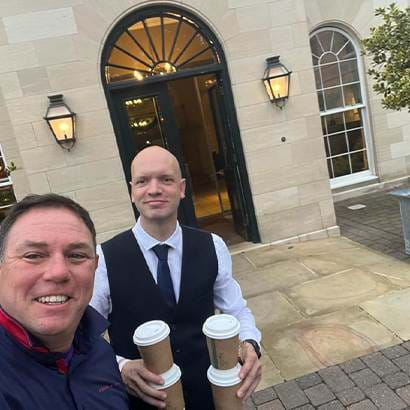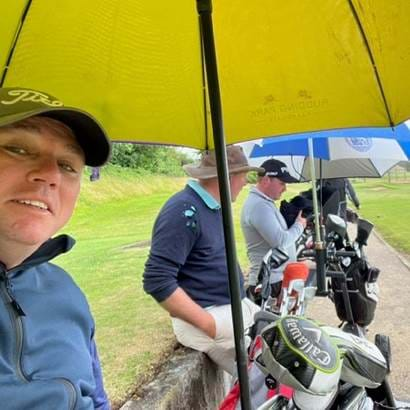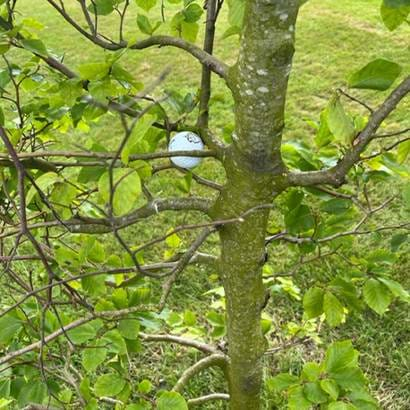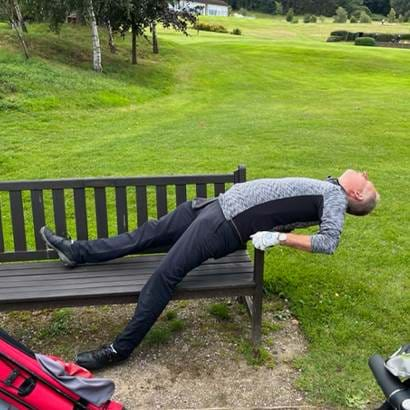 The Challenge in Numbers
Average Scores over 12 Rounds
Marc Rice 73.1
David Balbi 79.1
Peter Banks 94.3
James King 97.3
Birdies
Marc Rice 27
David Balbi 17
Peter Banks 1
James King 2
James birdied the very first hole and Marc and David managed to birdie the 216th, the very last hole.

Highs and Lows
1 round of 69 (Marc)
2 scores of 10 on a single hole
17 rounds in the 70's
3 scores of over 100