Slingsby Gin Restores The Spirit of Harrogate
The Wine and Spirit Association reported sales of gin in the UK reached a record-breaking high boosted by the 2018 heatwave, World Cup fever and with Millennials discovering their love for pink and flavoured gins.  Harrogate is home to Slingsby Gin, which launched in September 2015, and quickly became a favourite among Harrods shoppers (making it the fastest selling gin brand at the luxury department store).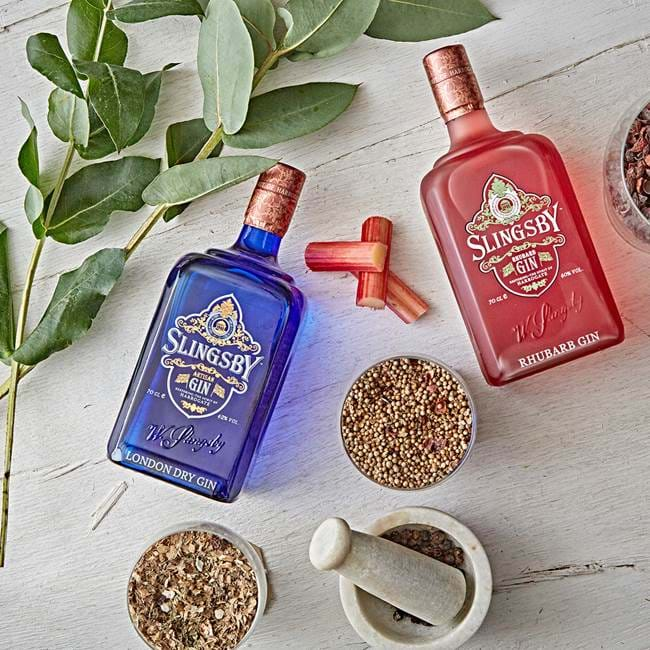 In 1571 William Slingsby discovered the unique properties of the natural spring water from Harrogate's Tewit Well.  His discovery brought visitors from all around to the picturesque spa town. They came to 'take the waters' thought to have medicinal properties.  To this day, people from across the globe still visit Harrogate to restore body, mind and soul by relaxing, indulging and socialising.  If it had not been for Slingsby's discovery, Harrogate would not be what it is today.
Inspiration to 'Restore the Spirit'
Inspired by this story, Marcus Black and Mike Carthy embarked on an adventure.  They wanted to create a product to celebrate this heritage and bring to life the essence and restorative nature of Harrogate.  In 2014, the Spirit of Harrogate was born.
Introducing Slingbsy Gin
Their very first product, Slingsby London Dry Gin was created in August 2015. To reach this, they set up focus groups – which mainly consisted of gathering up friends and family, to talk through flavours and bottle styles.  18 different variants of the gin were developed as they went through 15 months of development until they were truly happy with the final product.  They now offer a range of award-winning products to people around the globe and have a flagship store and experience in Harrogate.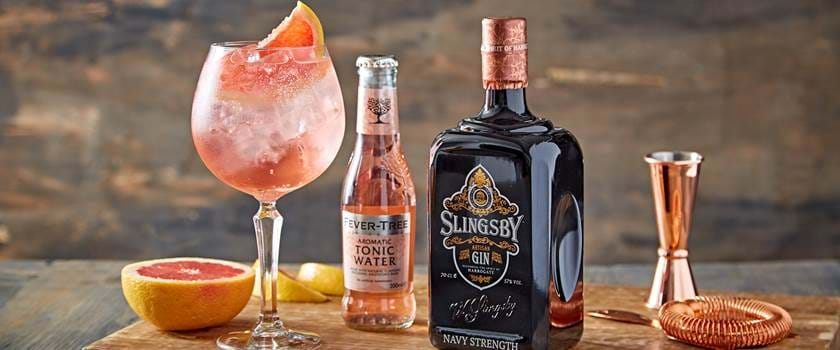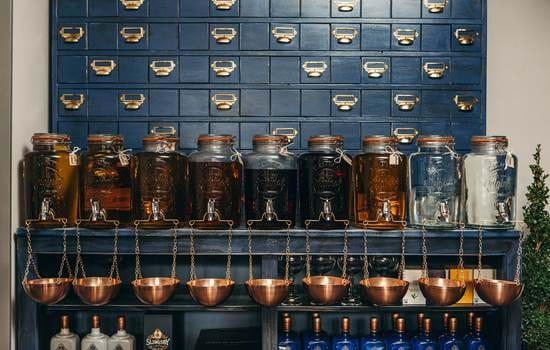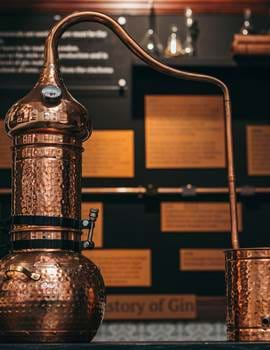 Botanicals
The 24 botanicals include hand-grown local plants synonymous with the beautiful and restorative nature of Harrogate. These include primrose, sweet cicely, nettle, rhubarb, milk thistle, rosehip and Taylors of Harrogate green and jasmine tea. 
When Marcus and Mike set out on their adventure back in 2014 we were delighted they approached us to provide a selection of botanicals from the Rudding Park Kitchen Garden.  Our guests are encouraged to explore the garden and see the botanicals are highlighted on our garden map so they can see where they are grown. 
The rhubarb in their popular Yorkshire Rhurbarb gin is sourced from Oldroyd's farm in Wakefield, part of the world famous 'Rhubarb triangle'.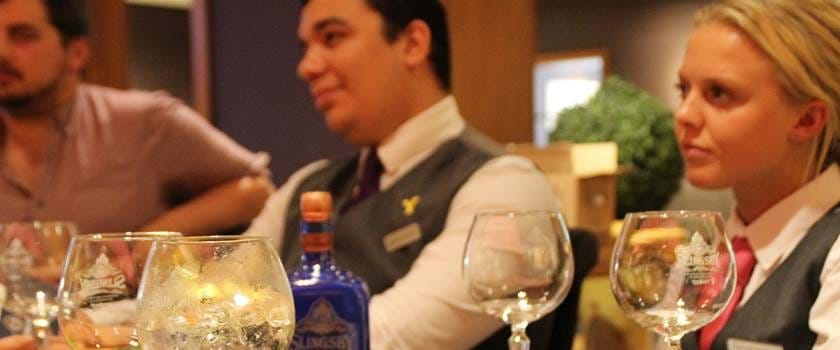 Water
Following Slingsby's discovery over 400 years ago, Harrogate has built its reputation on the unique properties of its waters. Within a two-mile radius of the town centre, 88 mineral springs rise to the surface and of these, 35 are within an acre of Harrogate's beautiful Valley Gardens. Each of Slingby's spirits use water drawn from the world-famous Harrogate aquifer. 
Distillation
The Spirit of Harrogate are passionate about their unique interpretation and meticulous design and place the sophisticated consumer at the very heart of their thoughts. Their Master Distiller, who is based at Langley Distillery in Birmingham has 35 years' experience in producing outstanding quality gins.
They expertly combine Harrogate aquifer water, pure single grain spirit and our carefully selected botanicals which is then masterfully finished in North Yorkshire. 
Experience
If Gin is your tipple, a 'must-do' is the Master Distiller Experience at the flagship The Spirit of Harrogate store, where you'll be guided through a tasting session to find your preferred style of gin and the one you would like to make in the session. You will select your botanicals with the guidance of our team, distil on one of their mini copper stills and bottle with your very own personalised label to take home. Throughout, you will have the opportunity to try different gins from the Slingsby range, and finish the session with your perfect serve.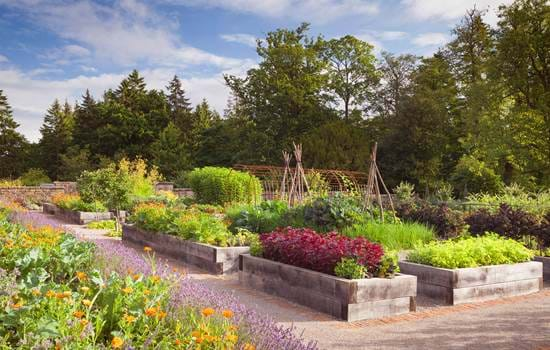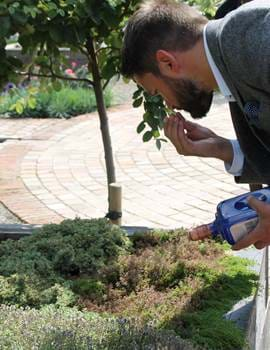 We are proud to collaborate with the team at The Spirit of Harrogate and Slingsby Gin of course, features on the drink list at Clocktower and Horto Restaurantat Rudding Park. The distinctive bottle can't be missed on the shelf with its eye catching blue glass designed to resemble the water from Harrogate and its copper capsule inspired by the tools used to make the product.  It also sits alongside Slingsby Rhubarb, Navy Strength and the refreshing Gin Rhubarb.  
If you are dining at Clocktower or Horto Restaurant be sure to experience a Slingsby Giin and Tonic, afterall, a G&T has long been regarded as the perfect pre-dinner drink  and if you are visiting between May and September, why not visit the Rudding Park Kitchen Garden, so you can see where some of the botanicals were grown.