Rudding Park Creche 
The new creche at Rudding Park is dedicated child friendly space - a safe and fun environment for you to leave your children while you enjoy a relaxing spa treatment.
We have chosen to partner with Tinies, the UK's leading childcare company with an outstanding reputation of childcare in the Harrogate area. The creche has capacity for up to 8 children ranging from 6 months to 8 years old.
JUNE 2018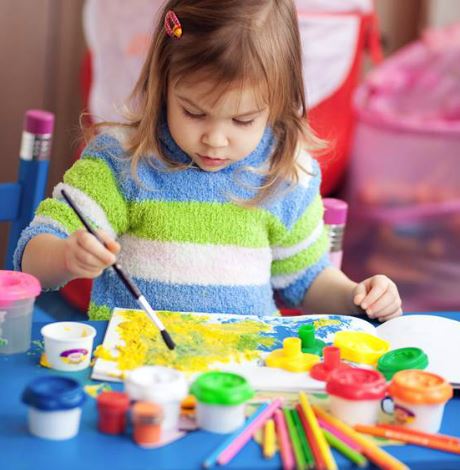 Dates 
Tuesday 19, Wednesday 20, Thursday 21 June 
Tuesday 26, Wednesday 27, Thursday 28 June
Times 
Sessions in two hour blocks 9am, 11am, 2pm and 4pm
Minimum session - 2 hours
Maximum session - 4 hours
The creche closes between 1pm and 2pm so it is vital you collect your child/children on time
Price
£15 per hour per child
Payment required at the time of booking. 
To book call 01423 844822
Who are Tinies?
Tinies offer a local and personal childcare service.  When it comes to caring for children in our crèches, Tinies care about every tiny detail, making sure all children are happy and secure. Safety is their first concern, all their child carers are rigorously screened - both for parents' peace of mind and our own.  Tinies is the UK's leading childcare company and nanny agency network. Family owned and managed, they have been looking after parents and their children for nearly 40 years and take great pride in what they do.
Their local childcare teams provide a professional service tailored to the needs of parents, child carers and childcare settings. With many years collective experience in finding child carers, and managing all types of childcare, they understand what parents want, and what good childcare looks like.
www.tinies.com     yorkshire@tinies.com
Can I leave Rudding Park whilst my child is in the creche?
No. Parents must stay with the grounds at Rudding Park (this includes the golf course and Golf Academy).
Do you provide food or milk?
We do not provide any milk, snacks or meals. However we are very happy to give them to your child with your consent if you bring them with you, and we are able to warm milk bottles.
Do you provide nappies?
We ask that you bring your own nappies and creams in a clearly labelled bag with your child's name.
Do you have sleep facilities?
We have a zoned area of the crèche where children can sleep with matts and dimmed lights.