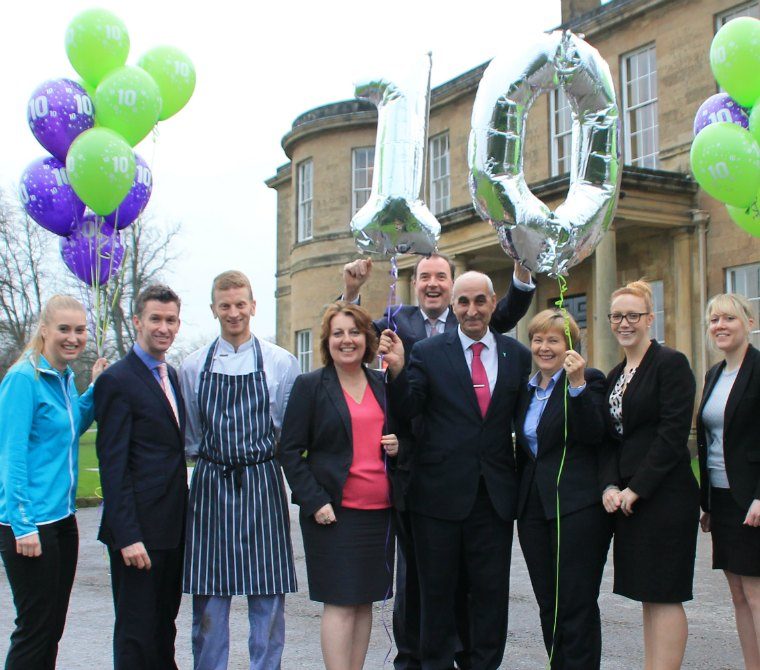 10 Reasons to Work for Rudding Park
Our team's motivators
Opportunities and
rewarding work
We asked our team why they enjoy working at Rudding Park and collated their answers into the ten most popular reasons.
The Team
Working with like-minded colleagues to achieve the goal of providing exceptional experiences for our guests.
The Guests
It's really rewarding when we make a difference to a guest's stay and they show their appreciation.
Variety
No two days are the same and there are plenty of opportunities to work on large events and other projects. We're also the first to see new areas of the business develop.
Development
It's not just a job, it can be a career. We encourage progression within the business.
Fantastic Environment
The Grade I Regency House is an amazing location, set within 300 acres of parkland.
Innovation and Creativity
Opportunity to develop new ideas and share them with the team and the business - everyone's opinion is valued.
Learning


We nurture and develop excellence in our team offering various learning opportunities up to degree level.

Personality
We look for a good cultural fit for the business when employing a new member of our team, which creates a friendly and open atmosphere with people who work hard but like to have fun too.
Excellent Reputation
Rudding Park has been in the top three hotels on TripAdvisor for over ten years and won numerous prestigious awards such as Trivago Best Rooms 2017. We have a high number of repeat guests and it's great to work somewhere that's held in high esteem.
Staff Rewards
Our staff parties, conferences and awards are held at Rudding Park and give different teams a chance to get to know each other and it's an opportunity to make the most of our brilliant venue!