Are you ready to Embrace the Outdoors and Walking Meetings?  If you've been looking for an excuse to get out of the office and enjoy the outdoors, now is your chance.  Did you know, walking meetings are a 'thing'!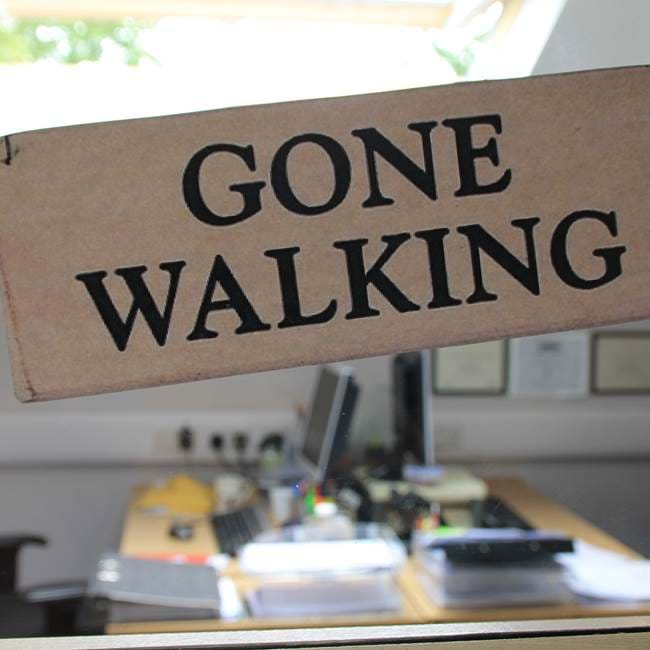 Adopted by organisations and leaders around the world, walking meetings allow participants to 'break free from their desks' and generate more innovative ideas.  Aside from the huge number of physical and mental benefits, walking meetings have been propagated by and inspired many great thinkers, from Barack Obama to Charles Darwin. 
Whilst he may not go the whole hog and don appropriate walking attire, Peter Banks, Rudding Park Managing Director, is an advocate of the walking meeting as he understands the benefits; improved health, happier and more energised teams, reduced sick days and increased productivity.

His enthusiasm also filters to the office based teams who are encouraged to leave their desks and go for a walk each day.  Let's face it there are worse places to reach the recommended minimum target of 10,000 steps each day. The Rudding Park gardeners certainly keep the gardens in tip top condition and there are always stunning views no matter what the season. Having said that, just as we all have the 10,000 rule engrained in our minds, Public Health England and the Royal College of GPs, publish a report and are now encouraging adults to focus on walking briskly rather than just counting steps to improve their health!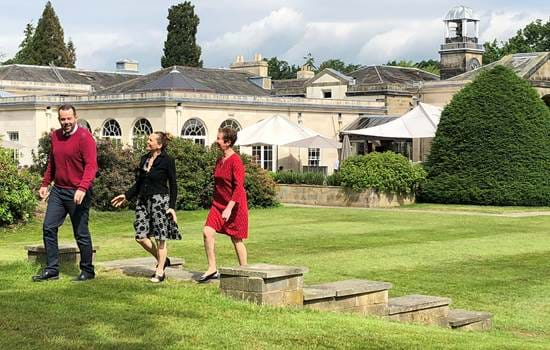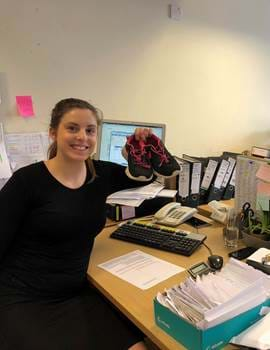 Ok, so that's not a problem, we can do brisk.  The positive outcomes of walk-talks can be extremely fruitful in the working environment helping improve creativity. The idea to introduce alfresco meetings at Rudding Park was inspired by one of these walks.  We so rarely enjoy beautiful weather in the UK, it seems a shame for our guests not to make the most of it.  The idea of having a meeting on a picnic rug might be a step too far for some, however we can always arrange the security of a table and chairs!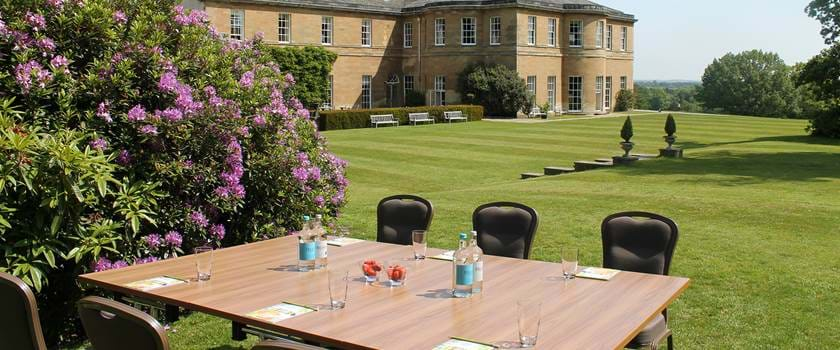 Research has shown experiencing nature, (did you know 'Forest Bathing' is also a 'thing') walking and having a change of scene  'opens up the free flow of ideas, and it is a simple and robust solution to the goals of increasing creativity and increasing physical activity.'  However, a word of caution, whilst walking improves the ability to brainstorm ideas, otherwise known as 'divergent thinking', it doesn't prove as effective when decisions needed to be reached (convergent thinking).
There are so many options for the walking meeting and a classic has to be the round of golf.  Much has been talked about corporate golf days helping to advance business relationships or deals done on the course over the years, however times change.  The frenetic, stress-filled lives we lead nowadays mean we may no longer have time to dedicate four hours walking around a golf course trying to hit a white ball into a small hole – as a non-golfer I've never quite got it, but I am starting to think again.  
Maybe, now walking meetings are a 'thing' those deals on the golf course could be about to make a comeback.  Maybe there is something to be said for four hours of fresh air the benefits of exercise experiencing nature and the odd bunker.  Most people would exceed 10,000 steps during a typical round of golf, so maybe it's time to get back on course with a colleague and kill two birdies in one!  Or if time doesn't permit 18 holes, there is always the Rudding Park Repton 6 Hole Short Course which offers golf in an hour.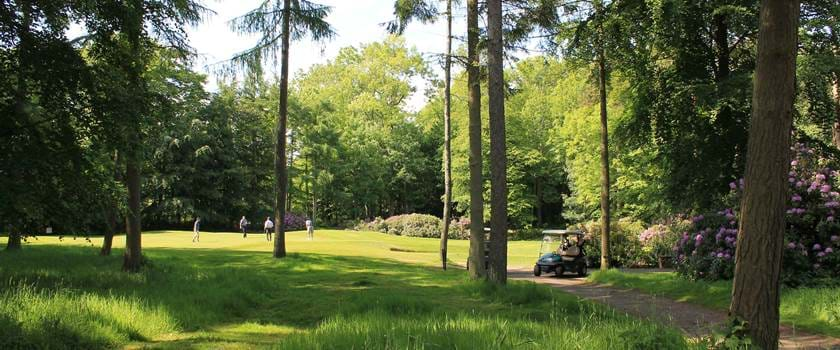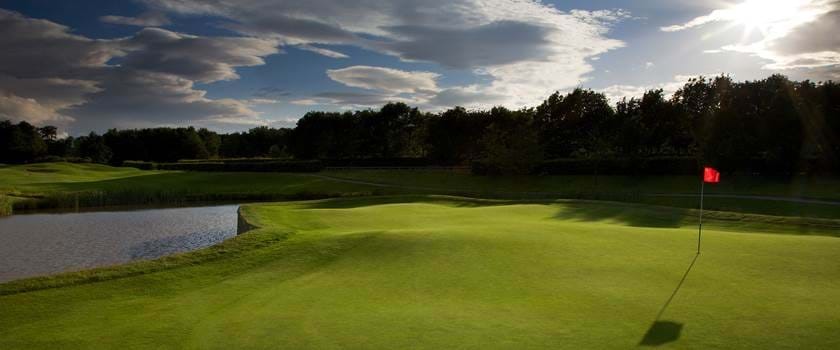 Walking meetings are now being prescribed by Public Health England (PHE) as a potential cure to chronic sedentarism in the workplace and Duncan Selbie, chief executive of PHE has warned of the 'perils of sitting at your desk' all day calling for employers to introduce walking meetings to reduce stress, back and neck pain in the workforce.
So, how about the best of all worlds? Meet with a Spa Retreat offers the perfect solution - the chance to focus on work away from the office (change of scene), a map so you can walk and explore Rudding Park Kitchen Garden(experience nature, and walk briskly to get there) and finally, relax and unwind in the Roof Top Spa and Garden (alleviate any stress, back and neck pain, if you need it after all that walking and fresh air)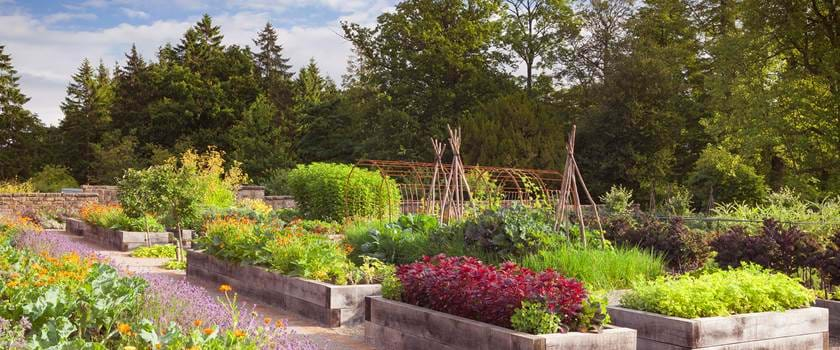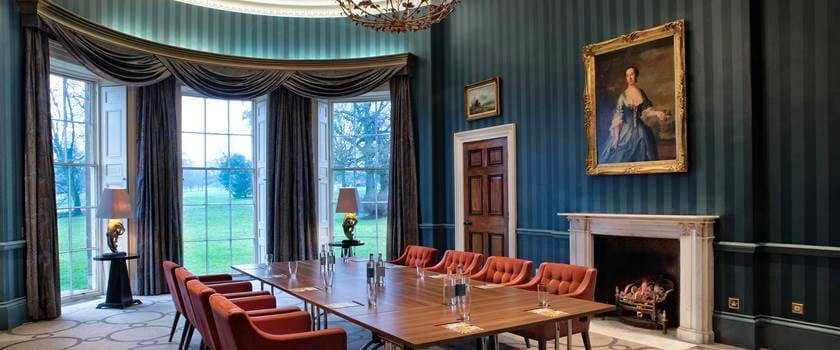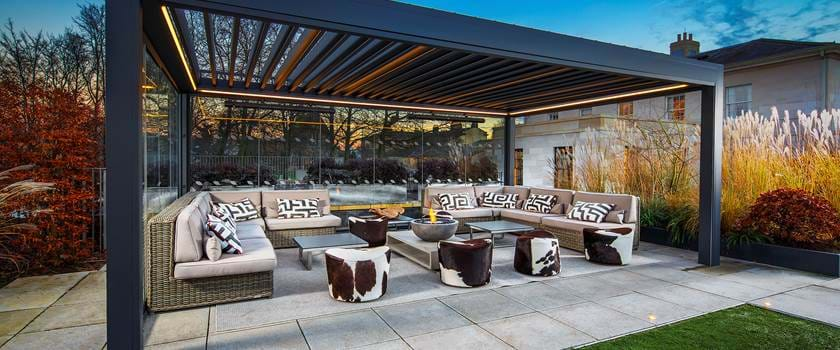 If this all sounds too healthy and an integral part of your meeting routine is the coffee intake, fear not, There's no longer any need to meet in a coffee shop when you can meet at Rudding Park with a private room including unlimited teas and coffee and the convenience of free parking!       
Now we've talked the talk, will you walk the walk? Top tips... 
Walking meetings work best with one to two people
It helps to keep the topic of conversation concise and to the point. It's a great opportunity to brainstorm new ideas.
Plan the route
Work out a route that matches your expected meeting time, 15 to 30 minutes is ideal.
Don't make the walking meeting a surprise
Try to give a little notice to bring some comfy shoes.
Walk the talk
Someone has to start and once your colleagues have tried it they'll be converted to the benefits of boosted productivity, supercharged creative thinking and improved health.
Think ahead for avid note-takers
If the next big idea pops into your head make a note on your smartphone.
Start planning your next meeting now.  Call the Rudding Park events team on 01423 844884.